Aviary Bar, previously named Chambers Bar, has been well-known for being the home of the phenomenal tiki cocktail – the Jungle Bird. Situated at Hilton Kuala Lumpur, the softly-lit bar has an elegant curved wall that boasts a modern chic yet cozy atmosphere with skillful mixologists whip up colorful cocktails – a perfect haven for a snug gathering.
With an extensive menu of fine selections of international delights along with champagne, wine, hard liquor and hip, trendy cocktails,  Aviary Bar has won the hearts of foodies and cocktail enthusiasts alike. I was thrilled to have a catch up with my friends here last week and of course, I took this opportunity to find out the most-loved delicacies here! 

1/ Lamb Koftas + Original Jungle Bird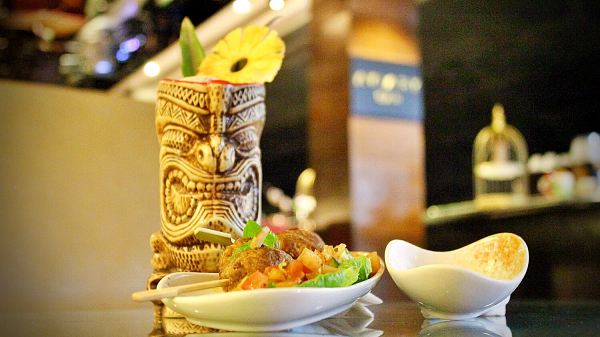 I couldn't refrain from the temptation to try the world-famous Original Jungle Bird cocktail. Curated back in the '70s, this invention has helped put Malaysian cocktail culture on the world map and it is definitely something you would not want to miss out! The drink got my total attention as the liquor elegantly put inside the hollowed-out calamari was lit up, exuding an irresistible fragrance along with the aromatic pineapple slice perched on top. This to-die-for cocktail was incredibly rejuvenating and perfectly paired with the tantalizing Lamb Koftas with Tahini Dressing. The tender lamb meat went well with the nutty Tahini sauce, making it a pleasure in every bite.
>> Click here to view this Lamb Koftas + Original Jungle Bird
2/ Spicy Falafel + Aviary Tales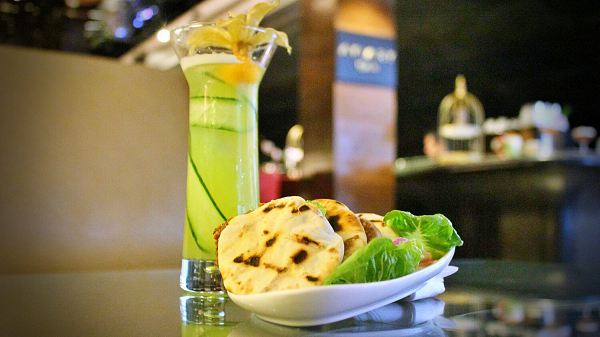 The Spicy Falafel + Aviary Tales is something you should keep an eye on! The chef's signature Spicy Falafel excited my taste buds with a kick thanks to the chili hummus. Grainy and crispy on the outside yet soft and mushy on the inside, this delicacy had my heart skipped a beat! While the taste of the Spicy Falafel was still lingering, I took a sip of the Aviary Tales. Its delicate cucumber taste with a sour note from the lemon juice and the unique flavor from the pineapple juice was refreshing, lip-smackingly complemented the Spicy Falafel. Definitely a combination that never fails to impress.
3/ Prawn Tempura + Malaysian Mule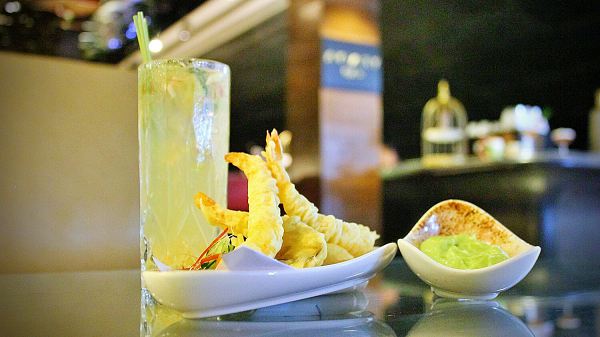 The final delight is equally impressive which features Prawn Tempura and Malaysian Mule cocktail. The Australian-imported freshwater prawns were coated in an ultralight batter which made them crispy and airy, not to mention their soul-satisfying sweetness. The signature cocktail Malaysian Mule was packed with flavors which mainly came from the fresh lemongrass and kaffir lime juice accompanied with a crisp taste and tangy aroma from the ginger beer. An incredible indulgence for a relaxing day!
>> Click here to view this Prawn Tempura + Malaysian Mule


TABLEAPP ELITE members can redeem these 3 combinations for free! Find out more about ELITE membership here!


Aviary Bar
Location: Lobby Level, Hilton Kuala Lumpur, 3, Jalan Stesen Sentral, 50470 Kuala Lumpur