It's the time of the year to celebrate reunion and togetherness with your loved ones and an exquisite mooncake is something you would not want to miss out during Mid-Autumn Festival. If you are overwhelmed with choices of sumptuous mooncakes for your own indulgence, mooncake gift boxes for your family and friends or simply looking for a perfect restaurant in Klang Valley to celebrate this time-honored occasion, you are at the right place!  
From exotic flavors such as the Snow Skin Dragon Fruit Delight with Sea Bird Nest to a Super Mooncake Trunk featuring a 6.5-Inch Mooncake with 8 Yolks, we have it all in this complete guide to letting you enjoy the best moments and the top mooncakes in Mid-Autumn 2019! Check out the top venues and restaurants in town to delight your taste buds with the best mooncakes or get the most perfect mooncake gift boxes for this Mid-Autumn Festival 2019! 


1/ Elegant Musang King Durian Snowskin Mooncake at Way Modern Chinois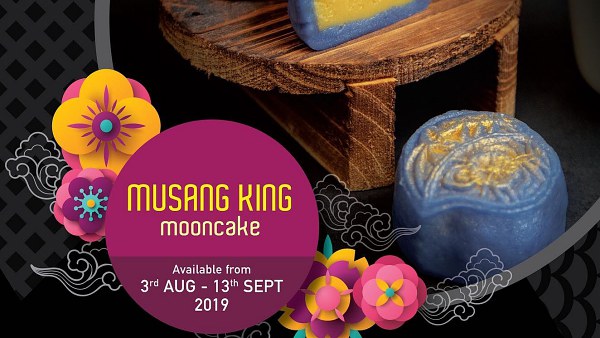 What's better than celebrating the "festival of reunion" at a classy, sensual avant-garde modern cuisine restaurant while delighting your taste buds with contemporary Chinese / Asian cuisine? Well-known for its modern fine dining Chinese cuisine served with a subtle twist and sophistication, Way Modern Chinois offers a one-of-a-kind indulgence this Mid-Autumn Festival 2019 by offering Musang King Durian Snowskin Mooncake! Handcrafted using the finest ingredients and a dose of love, this sensual mooncake is definitely a unique treat to yourself and an exquisite gift for your beloved ones! 

Price: RM24 nett per piece / RM88 nett for 4 pieces
Time: 3rd August – 13th September 2019
Location: G-1, Work@Clearwater, Changkat Semantan, Damansara Heights, 50490 Kuala Lumpur
2/ 9 Palatable Flavors of Familiar and Modern Mooncakes at Sheraton Imperial Kuala Lumpur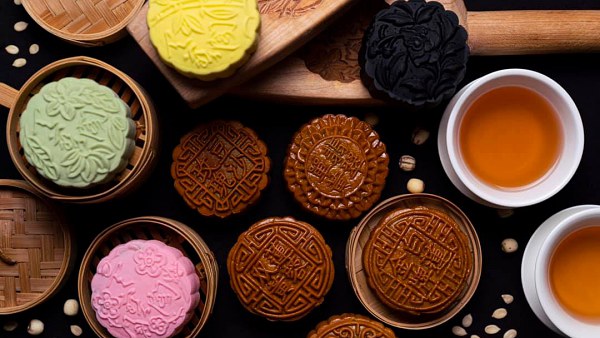 If you are someone who is prone to all-time favorites yet also love a modern twist in taste to satiate your mooncake cravings, head to Sheraton Imperial Kuala Lumpur! Using high-quality produce to craft the best mooncakes, the hotel would gratify even the most discerning mooncake lovers this Mid-Autumn Festival with up to 9 palatable flavors of traditional and modern mooncakes!  Remember to keep an eye on the special Snow Skin Dragon Fruit Delight with Sea Bird Nest! Wonder where to eat here? Enjoy international delights at Essence, exquisite imperial dining featuring Chinese cuisine at Celestial Court, grab snacks and fresh drinks at Pavilions Lounge and stimulate appetite with Italian dishes at Villa Danieli!
Price: From RM26 nett per piece
Location: Sheraton Imperial Kuala Lumpur Hotel, Jalan Sultan Ismail, 50250 Kuala Lumpur
3/ Super Mooncake Trunk Featuring A 6.5-Inch Mooncake with 8 Yolks and More Unique Mooncake Boxes at The St Regis Kuala Lumpur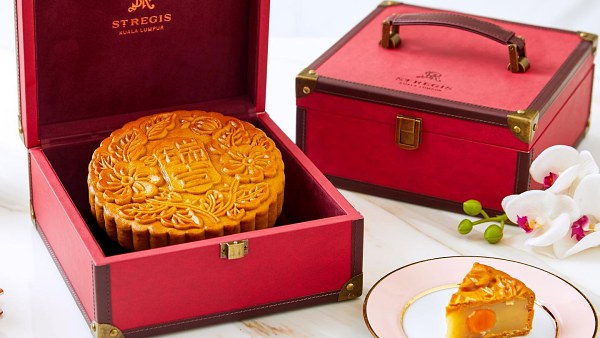 On the prowl for an absolute unparalleled mooncake for your Mid-Autumn 2019 celebration? You would not want to miss out the exclusive Super Mooncake Trunk at The St. Regis Kuala Lumpur! The super extraordinary delicacy features a 6.5-inch mooncake with 8 yolks! You can also opt for the Classic Trunk including four classic white lotus seed paste with single yolk! Totally a perfect gift for this celestial tradition! Pay a visit to Taka by Sushi Saito & USHI to titillate your palate with the finest and freshest ingredients air-flown from Japan.
Price: From RM180 per box
Location: The St. Regis Kuala Lumpur, No. 6, Jalan Stesen Sentral 2, Kuala Lumpur Sentral, 50470 Kuala Lumpur
4/ Celestial Celebration with Delightful Mid-Autumn Treasures at Grand Millennium Kuala Lumpur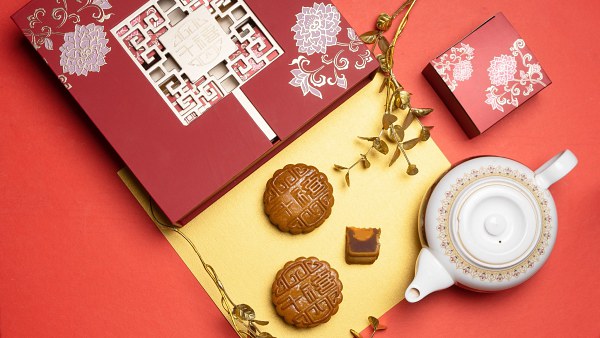 Celebrate the full moon with delightful Mid-Autumn treasures as Grand Millennium Kuala Lumpur brings together a sumptuous collection of 8 artisanal flavors to commemorate this time-honored occasion! Savor cherished reunions with delicate traditional baked mooncakes, masterfully handcrafted using the finest ingredients to symbolize the rich culture of Chinese traditions! Check out the Deluxe Edition featuring a stylish dual-colored elegant box with oriental motifs or Premium Edition of a specially-designed two-tiered dainty box dressed in resplendent red with intricate motifs of lotus in gold. 

If you are planning to visit this much-lauded hotel, remember to relish premium tea and snacks at Bistro 160, tantalizing Chinese delights at Lai Ching Yuen, international favorites at The Mill Cafe and Japanese delicacies at Hanaya Japanese Dining.

Location: Grand Millennium Kuala Lumpur, 160, Jalan Bukit Bintang, 55100 Kuala Lumpur
5/ A Wide Array of Fashionable and Stylish  Mooncake Sets at W Kuala Lumpur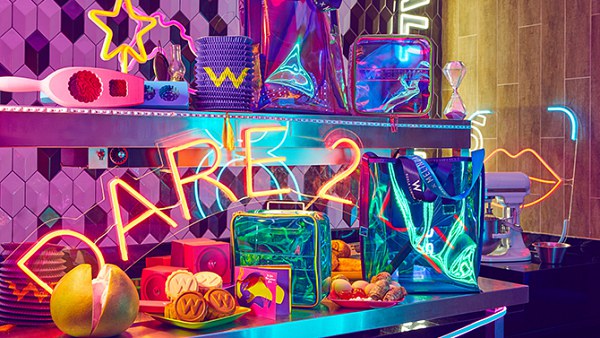 A mooncake set in the appearance of a stylish pouch, a paper lantern or an opalescent tote bag and many more eye-catching designs? Head to W Kuala Lumpur to indulge in chic and trendy mooncake boxes that would gratify both your eyes and taste buds! While coming to this swanky hotel, whet your appetite with bustling French dishes of Asian-inspired elements and top-notch service at Saint Pierre Kuala Lumpur. 
Price: From RM43 nett per piece
Location: W Kuala Lumpur, 121 Jalan Ampang, 50450 Kuala Lumpur

6/ Special Tropical Allure, Khoon Hooi and National Mooncake Boxes at Hilton Kuala Lumpur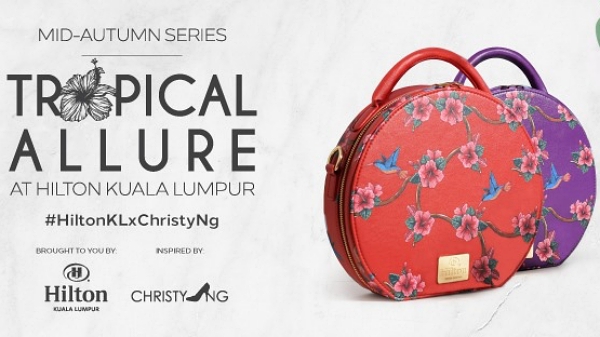 Tropical Allure Box – Hilton Kuala Lumpur x Christy Ng 
If you are on the prowl for a one-of-a-kind mooncake gift box for this year, you would not want to forgo the special Tropical Allure mooncake gift boxes from Hilton Kuala Lumpur. In collaboration with designer Christy Ng, the boxes pay tribute to the nation's homegrown pride and resource. The hibiscus, known as Malaysia's national flower, is the inspiration behind this unique creation. Titillate your palate with Khoon Hooi mooncake boxes, National moon cake boxes and more with choices of Traditional Bake and Snow Skin.  
Head over to Chynna for an extensive menu of an eclectic mix of Cantonese and Shanghainese cuisine, come to Graze with authentic European delicacies, Chambers Grill for an innovative grill menu of prime aged meat cuts and seafood, Vasco's for Asian and international favorites, relish exquisite delights at Iketeru, casual drinks and snack at The Lounge, Oro Cafe, Zeta Bar and Western cuisine at Boardwalk. 
Price: From RM35 per piece / From RM118 per box of 4 pieces
Promotion: Dine at one of the participating restaurants including Chynna, Graze, Chambers Grill and Vasco's and spend a minimum of RM200 in a single receipt to get 20% off on National Mooncake Boxes and/or Khoon Hoi Mooncake Boxes. (T&Cs apply)
Location: Hilton Kuala Lumpur, 3, Jalan Stesen Sentral, 50470 Kuala Lumpur 
7/ Lunar Fortune Box Featuring Japanese Flavors with A Twist at Nobu Kuala Lumpur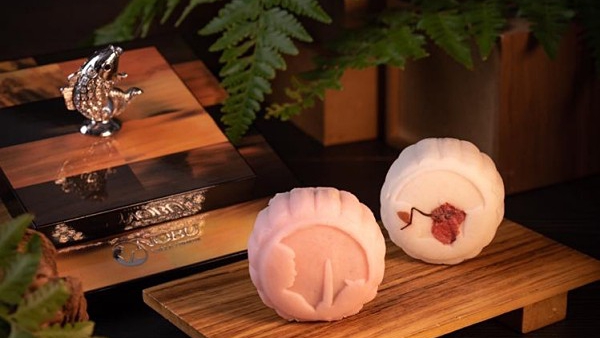 Much-loved for the world-class cuisine and top-notch service, Nobu Kuala Lumpur is definitely the perfect dining spot for this special occasion of the year and to indulge in unique and sophisticated mooncakes. For this special occasion. The restaurant launches Lunar Fortune Box that features Japanese flavors with a twist to the traditional Chinese delight. The mooncakes are presented within a luxurious, reusable lacquered box, adorned with a variety of distinctive wooden finishes inspired by the décor of Nobu Kuala Lumpur and complete with a Koi Carp in a Gold or Silver finish. 
Diners can enjoy Signature Set and Premium Set featuring Charcoal Hojicha Mooncake, Green Tea Pure Lotus Paste, Sakura Mochi Mooncake and other special delights. 
Price: Signature Set at RM148 nett / Premium Set at RM168 nett
Promotion: 10% off for purchase of 5-9 boxes, 15% off for purchase of 10 boxes onwards
Time: 5th August – 13th September 2019 (Pre-order starts from 29th July 2019)
Location: Nobu Kuala Lumpur, Level 56, Menara 3 Petronas, Persiaran KLCC, Kuala Lumpur City Centre, 50088 Kuala Lumpur
8/ Pullman Treasure Series of Traditional and Original Mooncakes of 10 Flavors at Pullman Bangsar Kuala Lumpur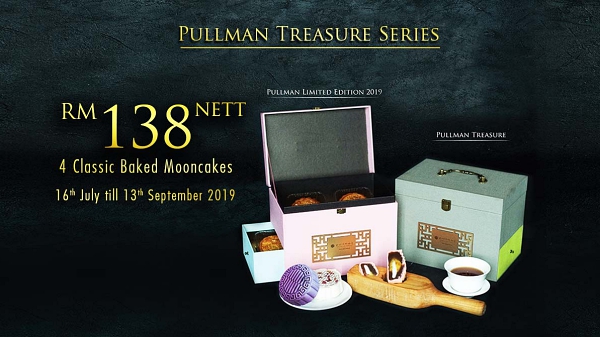 Pullman Kuala Lumpur Bangsar has put together some of the finest mooncakes to celebrate the "Festival of Reunion". Gratify your palate with an alluring collection of traditional and original mooncakes of 10 flavors, encased in golden brown skins and baked to perfection. Don't forget to revel in classic Chinese cuisine in a modern reinterpretation of the traditional Chinese teahouse at Oriental Chinese Cuisine, enjoy exquisite Mediterranean delicacies at La Cucina Mediterranean Kitchen and fill up your gastronomical needs all day at LINK – All Day Dining. 
Price: RM138 nett for 4 classic baked mooncakes
Time: From 16th July – 13th September 2019
Location: Pullman Kuala Lumpur Bangsar, 1, Jalan Pantai Jaya, Tower 3, 59200 Kuala Lumpur
9/ Savor All-Time Signature Flavors With a Local Twist at Pavilion Hotel Kuala Lumpur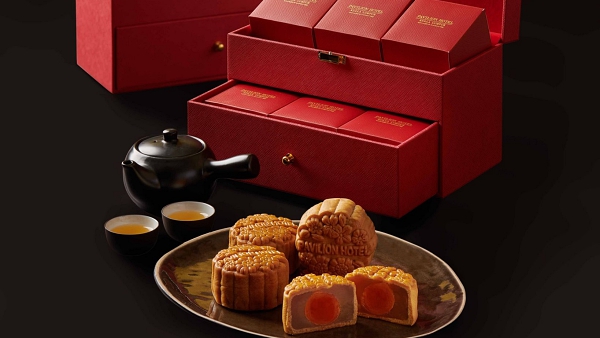 Head to Pavilion Hotel Kuala Lumpur if you are seeking for an ensemble of traditional baked mooncakes featuring all-time signature flavors blending with seasonal produce to give this oriental delights with a local twist. If you come here, don't forget to sink your teeth in the best foods as well! Unwind in the cozy bar at Ebisu and savor a fusion of Japanese flavors or indulge in Southeast Asian delights at The Courtyard. 

Price:  From RM33 
Promotion: Order before 25th August to get 15% discount on all mooncakes for early bird offer
Time: 12th August – 13th September 2019
Location: Pavilion Hotel Kuala Lumpur, 170, Jalan Bukit Bintang, 55100 Kuala Lumpur
10/ Relish Classic Mooncakes Packed with Fine Ingredients at Corus Hotel Kuala Lumpur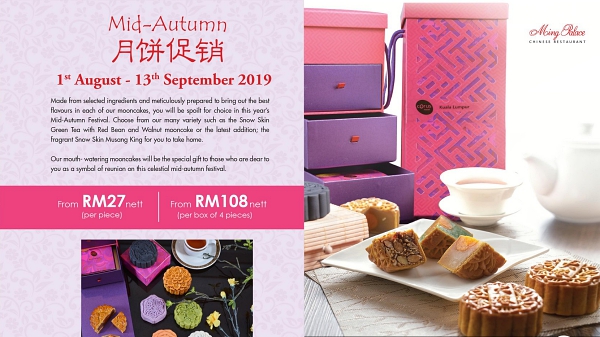 Made from selected ingredients and meticulously prepared to bring out the best flavors in each piece of mooncake, you will be spoilt for choice in this year's Mid-Autumn Festival with the mooncakes from Corus Hotel Kuala Lumpur. Choose from many varieties such as the Snow Skin Green Tea with Red Bean andWalnut Mooncake or the latest addition, the fragrant Snow Skin Musang King. 
Remember to pay a visit and delight your taste buds with Western favorites and snacks at Kencana Lounge & Cellar, finest traditional Japanese dishes at Komura Japanese Restaurant, authentic Szechuan and Cantonese cuisine at Ming Palace Chinese Restaurant and a sumptuous spread of buffet and a la carte meals at Dondang Sayang Coffee House.
Price: From RM27 nett per piece / RM108 nett per box of 4 pieces
Time: From 1st August – 13th September 2019
Location: Corus Hotel Kuala Lumpur, Jalan Ampang, 50450 Kuala Lumpur