Since its establishment in 2011, Bistro à Table has long been a forefront contender in Malaysia's food scene and much-loved for its creative and daring dishes that excite the palate of many food aficionados. Diners are drawn to this dining spot for the very best produce that it offers featuring premium ingredients like Japanese Kobe Beef, New Zealand Lamb, French Poulet de Bresse, Goose Foie Gras and other delicacies. Chef Isadora Chai, the master behind this multi award-winning restaurant, has skillfully brought together modern French comfort food while adopting local elements. 
We were thrilled to have a chance to visit this "talk-of-the-town" dining haven in Petaling Jaya last weekend. The restaurant welcomed us with its not-so-spacious but definitely cozy ambience with neat table settings embellished by warm lightings above.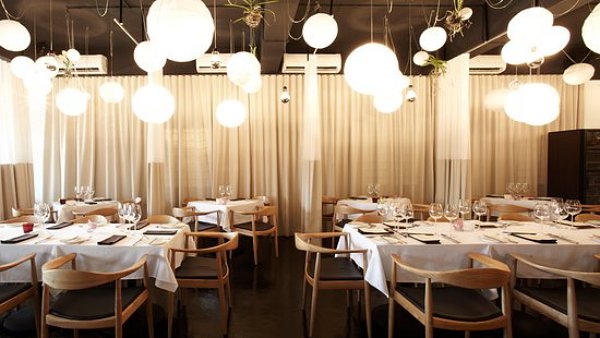 We couldn't wait any longer to review the best dishes from the well-thought-out degustation menus here including Deluxe Degustation Menu and Degustation Menu. Don't hesitate to read to the end as exciting news is awaiting! 


1. Deluxe Degustation Menu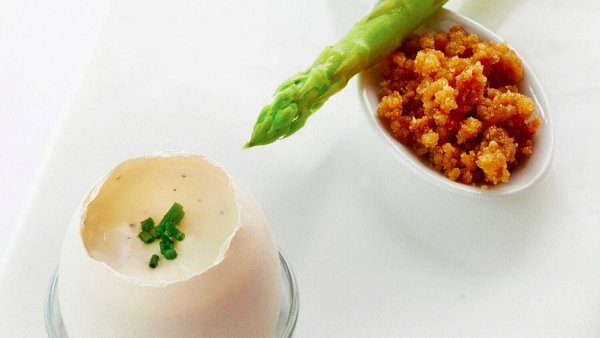 Known as the representative of the food as Bistro à Table, Deluxe Degustation Menu is a treat you would not want to forgo! The Deluxe Degustation Menu includes 3 appetizers, 1 choice of mains, and 1 choice of desserts. The meal starts off with the signature Truffle Coddled Egg with Crouton Dust and Fleur de Sel. I was amazed to know that the asparagus is used to mix the egg and truffle, creating an exquisite combination in terms of flavors and texture. 
Followed by the Truffle Coddled Egg was the French white asparagus with truffle sabayon with the highly sought-after French white asparagus as the star of the dish.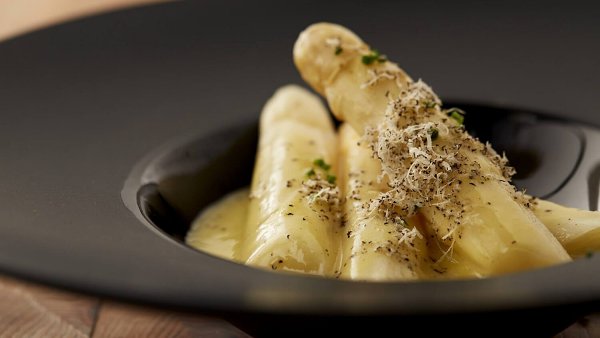 Next is the grilled langoustines with anchovy butter, smoked flomage blanc, salsify, walnuts and raisins.
For Mains, diners are welcomed to have a choice of mains which is either a New Zealand lamb Rack, Seafood Bouillabaisse, Red Wine Boeuf Bourguignon or Rabbit Confit. Our Red Wine Boeuf Bourguignon was such a delight in the mouth as the beef brisket was tender-to-the-bite and packed with flavors!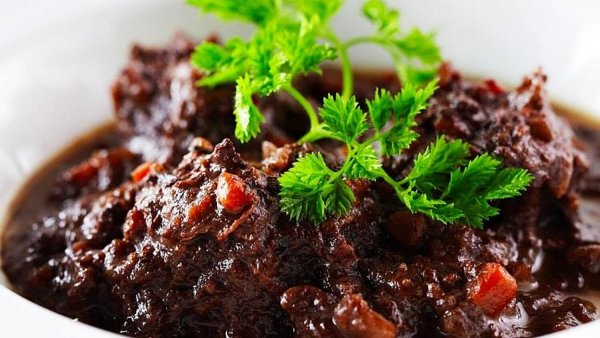 If you are planning to enjoy this one-of-a-kind gastronomic tasting menu, keep in mind that the Deluxe Degustation Menu is for 1 person and strictly no sharing is allowed.
>> View Deluxe Degustation Menu

2/ Degustation Menu
The much-lauded Degustation Menu is yet another exquisite indulgence at Bistro à Table if you are searching for a more inexpensive option compared to the Deluxe Degustation Menu. The Degustation Menu comprises 2 appetizers, 1 choice of mains, and 1 dessert.
As the Deluxe Degustation Menu, diners are spoilt with the signature Truffle Coddled Egg with Crouton Dust and Fleur de Sel, and followed by a Truffled Mushroom & Pistachio Risotto. These mouth-watering appetizers whetted our palate and we couldn't wait to tuck into more.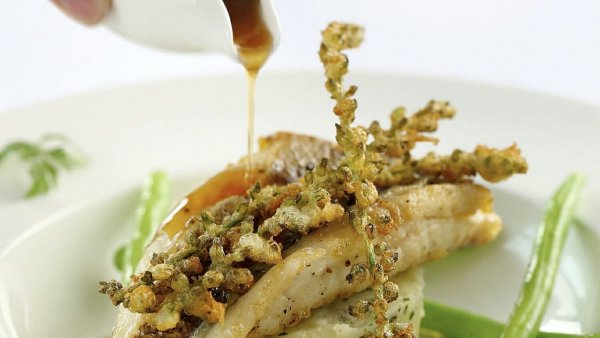 For Mains, you can pick your preferred choice of Pan-Seared Seabass with Sambal Tortellini and Ulam Raja Pesto, or Caramelized Duck Breast with Smoked Chestnut Terrine (surcharge RM15). We decided to go for the sumptuous seabass and we were not let down at all. Cooked to perfection, the Seabass mingled well with the cast of high-quality ingredients that make it a hard-to-forget delight.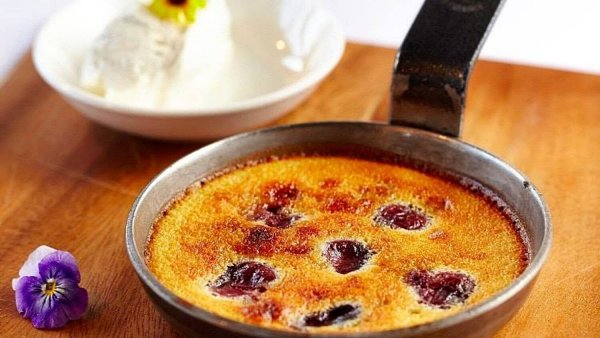 We ended our meal with the Baked Cherry Clafoutis which immediately won our heart just by its look. The fresh berries were well baked and paired nicely with the custard-like base, an excellent treat for a one-of-a-kind meal!  
ELITE Members can redeem these dishes for free! Find out more about TABLEAPP ELITE here!
Bistro a Table
Location: 6, Jalan 17/54, 46400 Petaling Jaya, Selangor
Operating Hours: Tue – Sun: 6:30pm – 11:30pm; Closed on Monday
>> Click here to book a table at Bistro a Table

MENU
View Degustation Menu: 
View Deluxe Degustation Menu: