Last week I received a surprise visit from my mom. (Yes, our moms are always like that!) I decided to treat her to a nice place in town where we can chill and enjoy delectable and exotic foods. Thai food was our choice this time as the mixture of Thai spices and herbs would make us feel reinvigorated. My mom finally agreed to go for the 2017 TripAdvisor Traveler's Choice Award – Tamarind Hill Kuala Lumpur at Jalan Sultan Ismail.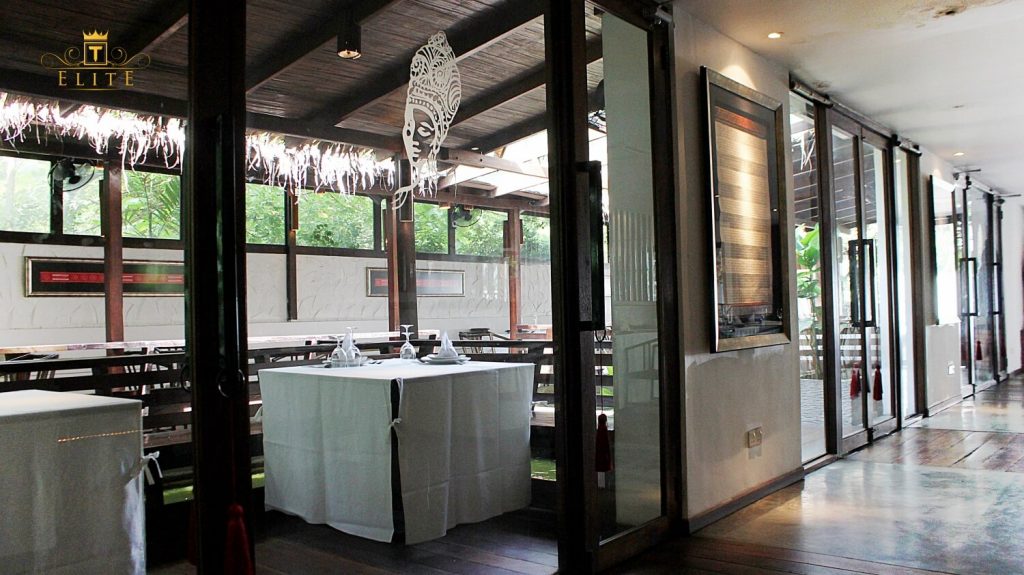 Scrumptious authentic Thai food with great tranquil ambience, the restaurant is truly a place to be "out-of-town" right in the hustle and bustle of Kuala Lumpur.
Of course I took advantage of my ELITE Membership which enables me to redeem free signature dishes here! Saving more money while treating my Mom to exquisite delights, why not?
1/ Tamarind Hill Platter

Our first dish was a beautiful platter of 4 enticing kinds of appetizer including Fried Tiger Prawns and Kangkung, Fresh Spring Rolls, Grilled Satay and last but not least, Chicken Balls and Orange. The dish immediately captured my attention with its vibrant colors and an irresistible smell. I couldn't wait anymore to savour the first piece – the Fried Tiger Prawn and Kangkung!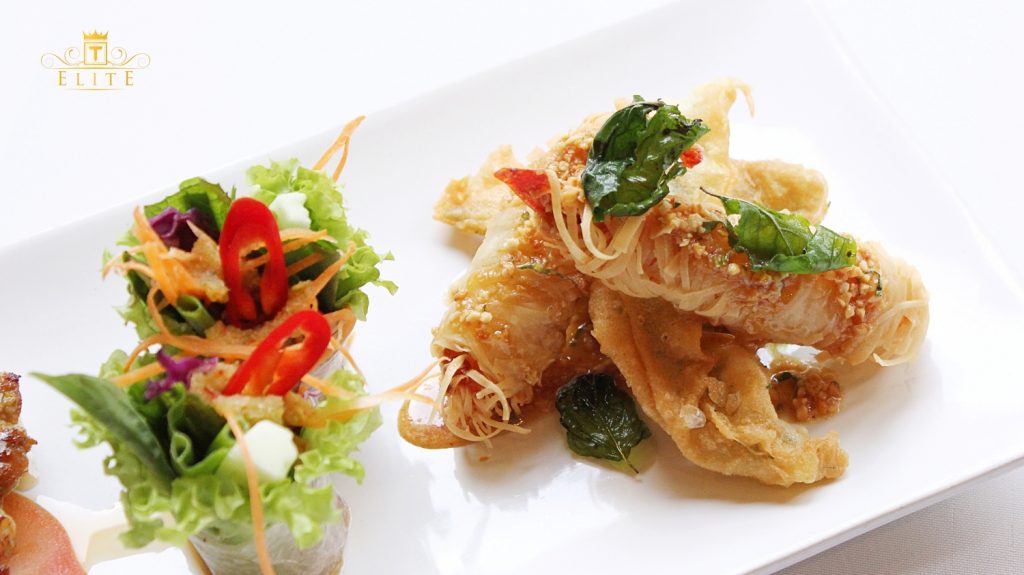 The incredibly crunchy popiah skin was coated with a combination of Thai peanut sauce and plum sauce which resulted in a delicately sweet and sour taste. It was mind-blowing to know that the restaurant carefully handpicked small and fresh peanuts to get the best taste of the Thai peanut sauce. The prawn was a true star with its moist and firm flesh. It brought a clean, brisk and sweet flavor which then lingered in my mouth. Tasty!
Next came the fresh spring rolls which impressed me with its luscious and non-overpowering spiciness. With a perfect combination of herbs, chili and homemade Thai seafood sauce, the rolls made us feel rejuvenated. The vegetables were absolutely fresh, the herbs were aromatic and the unique spicy and sour taste made me yearn for more!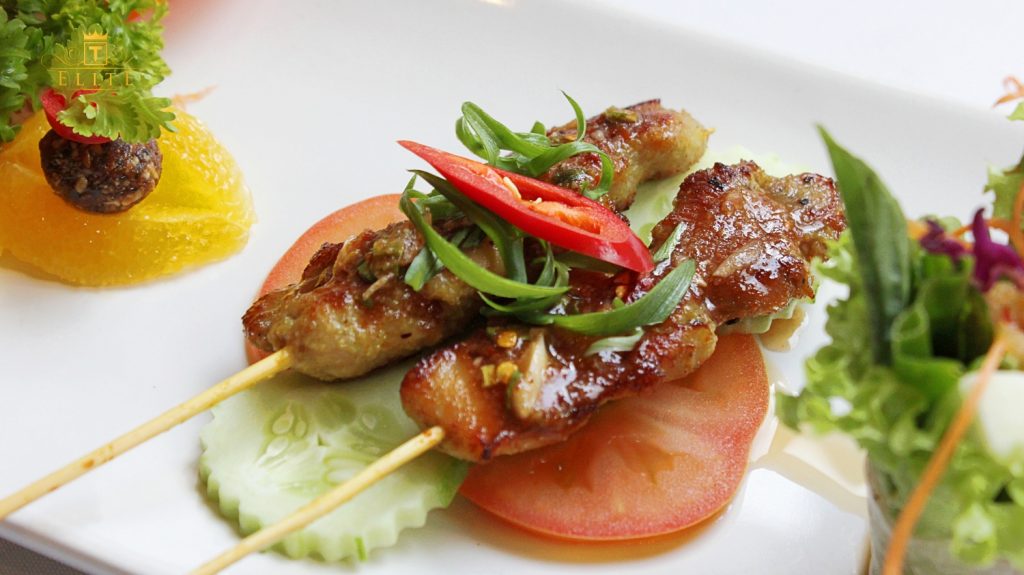 After savoring the other enthralling delights, I knew this satay would be something special! The grilled chicken was impeccably soft and the tamarind sauce really won my heart! I could still vividly remember its flavorsome and sweet taste which I believe could only come from the authentic Thai sauce! A bit of chili flake and pepper was added to bring a hot and strong flavor to the satay which will be balanced out by the piece of cucumber that came along. I would say it was one of the best satays I had ever tried.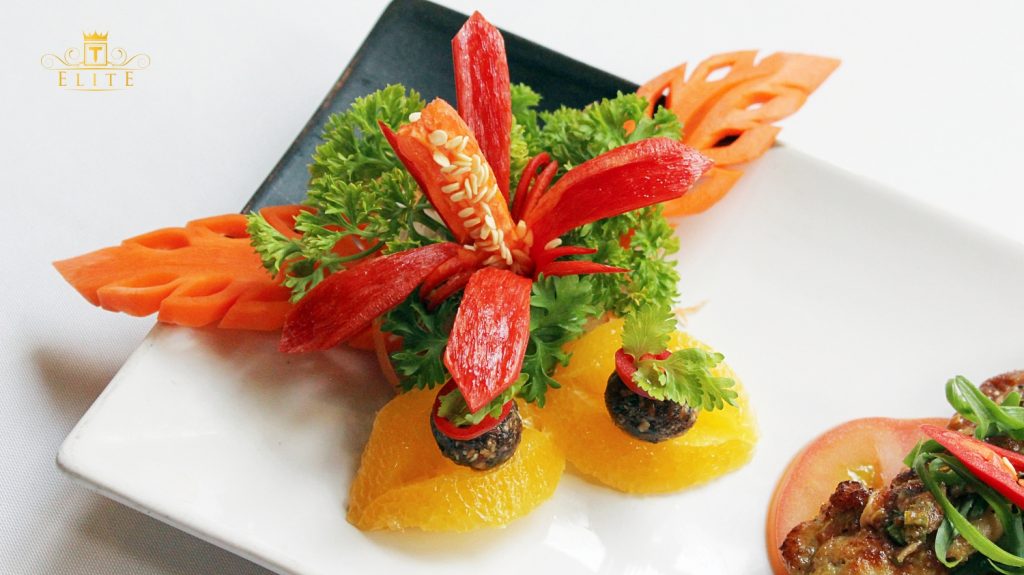 Last came a jaw-dropping delight! At the first glimpse, the decoration was impressively eye-catching as it was akin to a phoenix for me. I took one piece of the chicken-peanut ball with orange and "wow" was the word came out of my mouth! There was a touch of acidity from the orange which blended beautifully with the delicately sweetness of the chicken mixed with peanuts. The chicken ball was similar to a piece of candy which quickly melt in your mouth. It was incredibly fresh and it made me close my eyes in mere satisfaction!
View This Tamarind Hill Platter > 

2/ Beef Ribs Served in a Dry Green Curry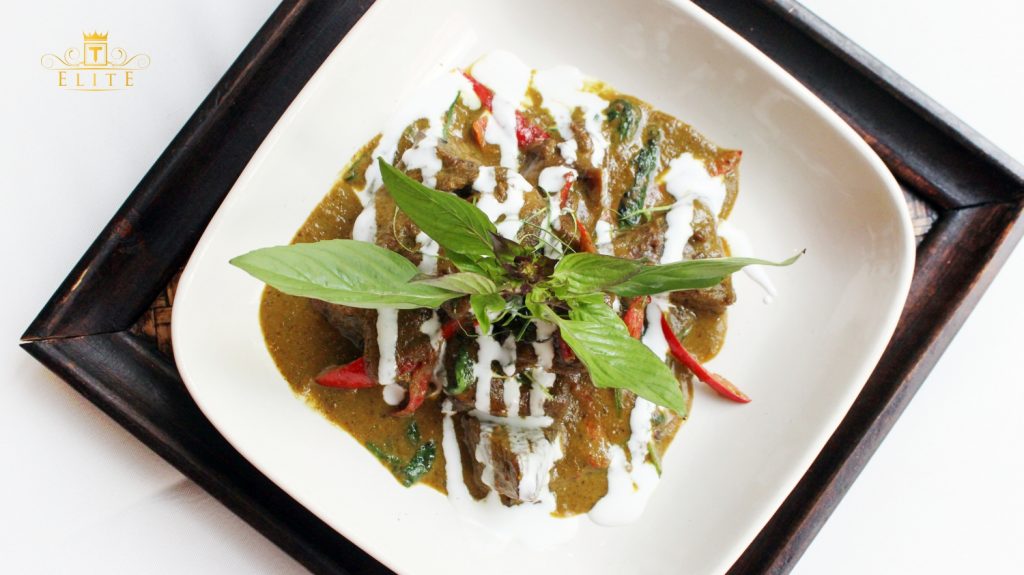 Here comes my favorite dish of the day! Appeared in such an unpretentious presentation, it totally blew my mind. The dish emanated a hint of sweetness from the coconut milk and a bit of freshness from the Thai basil. You might look at it and say: "Well, just beef and green curry, what's special about it anyway?" and that was my first thought! Right afterwards, I knew I was wrong.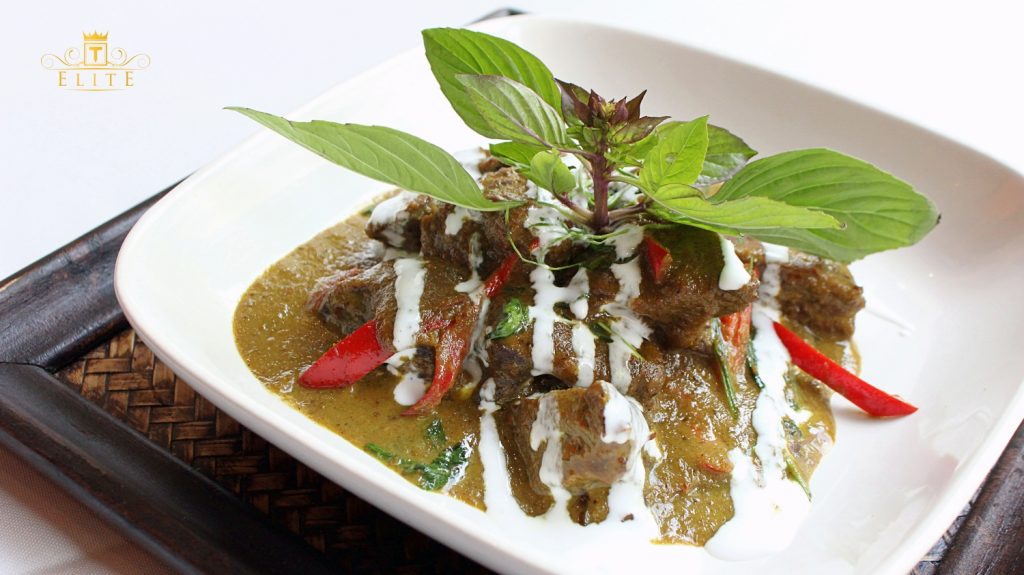 Every shred of the meat relished a succulent taste. I couldn't keep myself from excitement in every bite. As the coconut milk was made freshly, its taste was unique and flavorful. A lingering sweetness and freshness coming from the herbs blended in the green curry. This lusciously green curry would stun you for its taste that's rich in both flavor and nutrients. A real winner in the taste and totally worth the money spent!
View This Beef Ribs Served In A Dry Green Curry >


3/ Deep-Fried River Lobster Served with Tamarind Sauce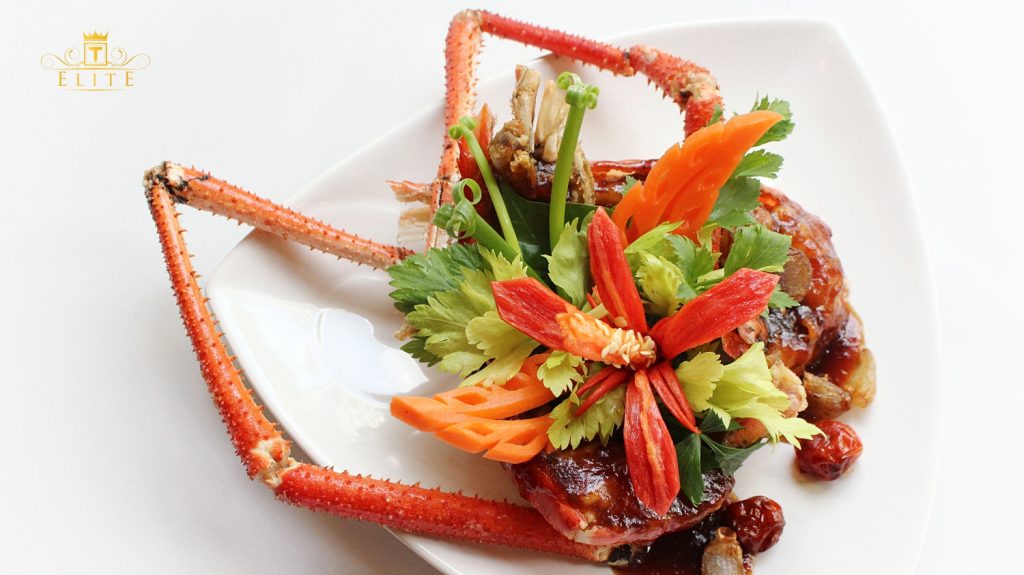 Finally, we ended with an equally palatable dish of Deep-Fried River Lobster. I love the fact that the lobster along with the tamarind were imported from Thailand. Frozen lobster would end up becoming tough and rubbery so a fresh lobster would be a perfect choice. Thai tamarind is something I am always in love with as its pleasant smell and sweet taste stand out compared to other tamarind sauce. The dish presentation was striking and I was so eager to have my first piece. The lobster's fresh and bouncy flesh truly laces the palate with a umami and savoury flavor. The 'meat-ilicious' river lobster paired perfectly and drenched with the delectable tamarind sauce. A highly addictive and flavorful indulgence. It's definitely a desirable dish.
View This Deep-Fried River Lobster Served with Tamrind Sauce >
If you love to give Tamarind Hill Kuala Lumpur a try, you can make a booking for the restaurant here.
And well, someone might wonder how I redeem the signature dish for free and I won't keep it my own secret. If you want to know more, you can read more about the ELITE Membership here.

Tamarind Hill Kuala Lumpur
Location: 19A Jalan Sultan Ismail, 50250 Kuala Lumpur
Operating Hours: Mon – Fri: 12:00 pm – 3:00 pm, 6:00 pm – 11:00 pm
Sat & Sun: 6:00 pm – 11:00 pm