Well-known for its authentic Italian flavor, Vineria.IT is frequently visited by many Italian food aficionados. We had been longing to visit this place but only until recently were we able to set aside time for a night to truly indulge ourself in the traditional heart-warming Italian meal here. We were so bewildered with a plethora of dishes to choose from; however, we have hand-picked 3 delectable dishes that you definitely need to try when you come to the restaurant.
1/ Eye-Pleasing Risotto Alla Zucca with Delectable Fresh Prawns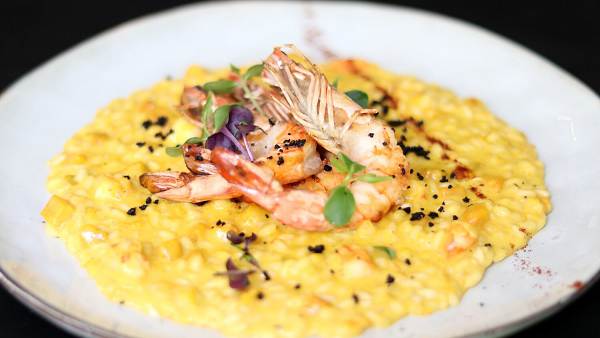 Risotto Alla Zucca
If you want to tempt your palate with a dish of Northern Italian influence, this classic Risotto Alla Zucca could be what you are looking for. The delectable dish captured our attention right at the first sight as its vibrant color and elegant presentation was absolutely eye-catching. The carnaroli (medium-grained rice) was meticulously cooked with prawn stock and pumpkin to form a flavorful texture while the prawns were prepared freshly to retain the best its taste. Packed with flavors and freshness, the dish is worth trying!
ELITE Member can redeem this dish for free
2/ Mouth-Watering Braised Beef Cheeks Featuring Premium Wagyu Beef Cheeks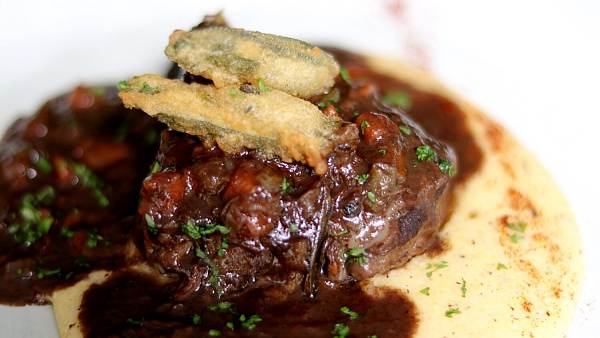 Braised Beef Cheeks
We were completely melted when we first have a bite into this Braised Beef Cheeks which is made of premium Wagyu beef coated in red wine and served with classic Polenta Taragna. The beef cheeks had a melt-in-the-mouth texture that hardly any of us can resist the temptation. Marinated overnight, the Wagyu beef was cooked over the course of 5 hours until it was fork-tender. We were also impressed with the classic Polenta Taragna as it was made from scratch using house-made chicken stock and shaved Parmesan cheese. Such a luscious delight!
ELITE Member can redeem this dish for free
3/ Whole Sea Bass with Irresistible Aroma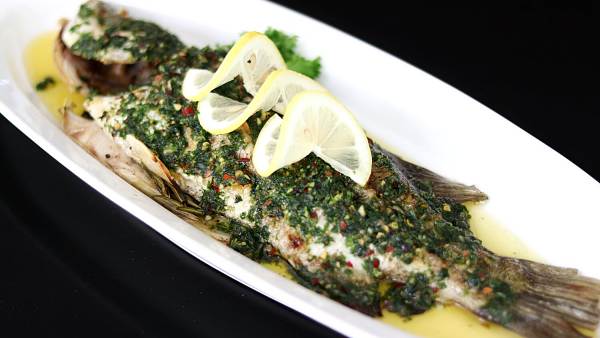 Whole Sea Bass
Finally, we would recommend to you this delicious Whole Sea Bass which is also the favorite dish of the chef here. The dish was irresistible as it emanated such an aroma that whetted our appetite. The fresh sea bass was prepared carefully before being stuffed with rosemary, garlic and grilled to perfection. Topped with green sauce and lemon slices, the dish was a wonderful delight, especially for a rainy day.
ELITE Member can redeem this dish for free
See How These 3 Delights Are Made 
Vineria.IT
Opening Hour: Sun – Thu: 9:00am – 1:00am; Fri – Sat: 9:00am – 2:00am
Location: G133, Bangsar Shopping Centre. 285, Jalan Maarof, Bukit Bandaraya, 59000 Kuala Lumpur
>> Click here to book a table at Vineria.IT