We were having a great time at lunch when our colleague shared about the dining experience at Jing Ze and how impressed she was with Nicholas Scorpion – the chef/owner. The Singaporean chef, after racking up his experience in over 9 cites, has now brought to Malaysia a familiar yet adventurous contemporary Asian dining and outstanding dishes infused with South-East-Asian flavours. We could wait no more to embark on an adventure to tempt our palate at Jing Ze and of course, to share with you our 3 favorite dishes which you cannot forgo when dine at the restaurant.
1/ Gratify Your Taste Buds with The Palate-Pleasing Rice Bowl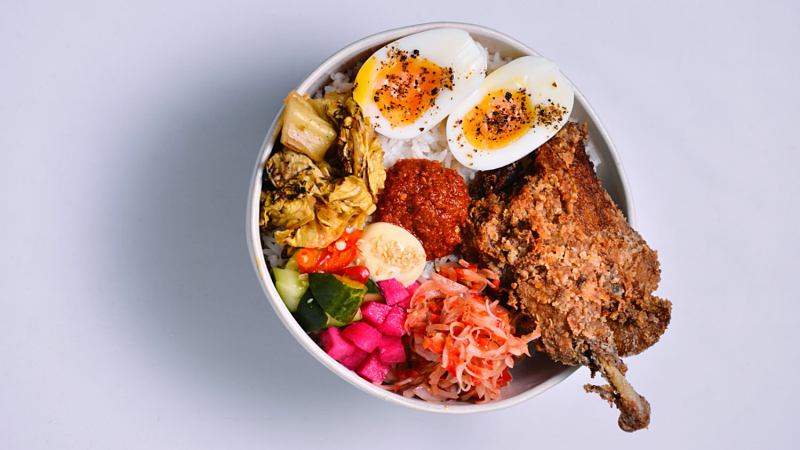 The first dish that we would love to try over and over is the Rice Bowl! The dish – appeared in an overwhelming look, totally whetted our palate with its irresistible aroma. This luscious delight is served with Thai fragrant rice, house pickles, soft boiled egg, and your preferred choice of Wagyu Beef, Crispy Duck Leg and Cauliflower (as a vegetarian option). We opted for the Crispy Duck Leg as we had already planned to indulge in a Wagyu dish later on. Took a bite at the Duck Leg and it would be everything you could ask for – crispy skin on the outside and tender, fragrant meat on the inside. The house pickles did a great job in balancing the meaty taste of the duck. You simply can relish everything about the dish!
TABLEAPP ELITE Members can redeem this dish for free
>> Click here to view this Rice Bowl

2/ Indulge in Wagyu Ribeye Steak Packed with Flavours!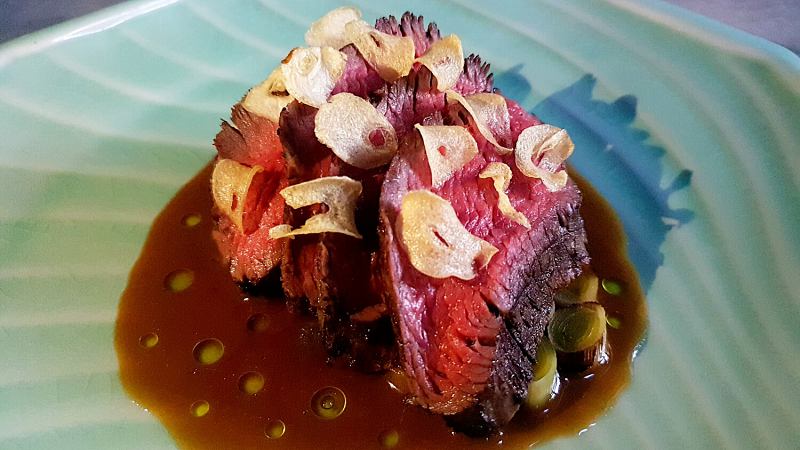 The next dish which won our heart is a mouth-watering delicacy – Wagyu Ribeye Steak. Just the look itself was enough to secretly trigger our salivation! Slices of the high-quality beef delicately lined up on top of wood-fired leeks, promising a sumptuous dish to satiate our craving. We were amazed as the beef was cooked to perfection to bring out the best of its flavors and tender texture while the Asian-style chimichurri and burnt onion broth that served along were the perfect addition to the dish.
TABLEAPP ELITE Members can redeem this dish for free
>> Click here to view this Wagyu Ribeye Steak

3/ Titillate The Palate with Crispy Corn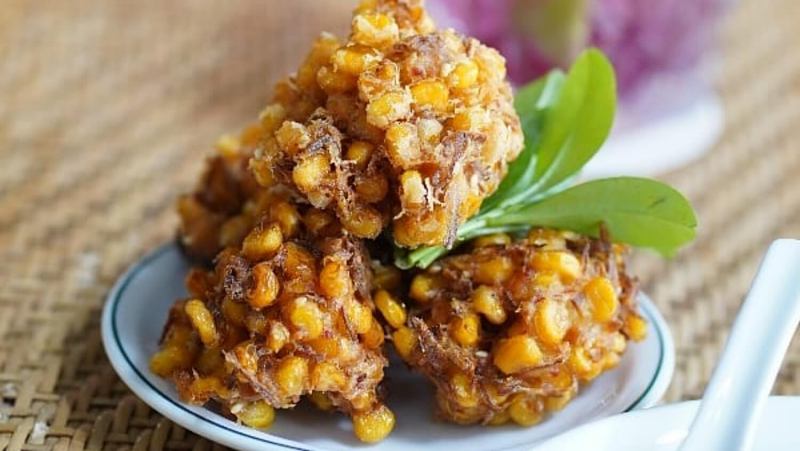 If you are looking for a dish that can satiate your snack craving, don't miss out on this Crispy Corn which will definitely delight you. Inspired by the local Gorengan Stalls in Indonesia, the chef has come up with his own version and this snack is one of the hot-selling items here! What's more comforting than munching your way through a perfect crispy snack with peanut sauce served along side? And we have a little tip, this snack will go hand in hand with a glass of beer! Our meal couldn't be more fulfilled!
TABLEAPP ELITE Members can redeem this dish for free
>> Click here to view this Crispy Corn
Jing Ze,
Location: 22A, Jalan 17/54, Seksyen 17, 46400 Petaling Jaya, Selangor.