We were having a great time at lunch when our colleague shared about the dining experience at Jing Ze and how impressed she was with Nicholas Scorpion – the chef/owner. The Singaporean chef, after racking up his experience in over 9 cites, has now brought to Malaysia a familiar yet adventurous contemporary Asian dining and outstanding dishes infused with South-East-Asian flavours. We could wait no more to embark on an adventure to tempt our palate at Jing Ze and of course, to share with you our 3 favorite dishes which you cannot forgo when dine at the restaurant.
1/ Gratify Your Taste Buds with The Palate-Pleasing Grilled Stuffed Wings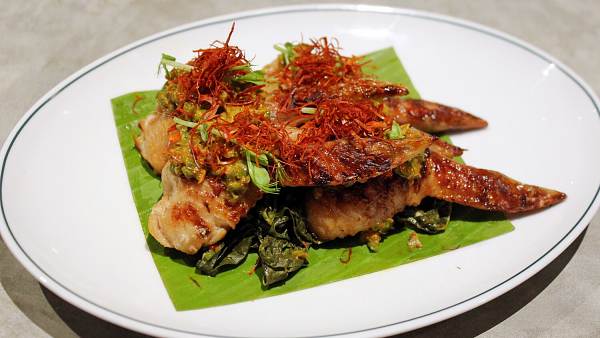 The first dish that we would love to try over and over is the Signature Grilled Stuffed Wings! The dish – though appeared in an unpretentious look, totally whetted our palate with its irresistible aroma. The fully-and-skillfully-stuffed chicken wings are served with snake bean and basa genep 'sauce' (a delectable Balinese spice paste), laid atop wilted cassava leaves 'sayur urab'. Took a bite at the de-boned chicken wings and it would be everything you could ask for – crispy skin on the outside and tender, fragrant meat with flavourful stuffing on the inside. You simply can relish everything about the dish! 
TABLEAPP ELITE Members can redeem this dish for free
>> Click here to view this Signature Grilled Stuffed Wings
2/ Indulge in A Slab of 100% Grass-Fed Rib of Beef Packed with Flavours!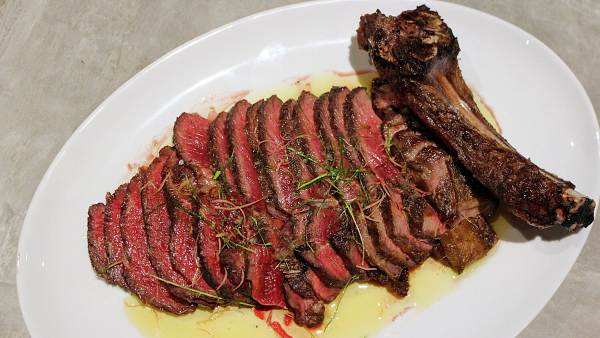 The next dish which won our heart is a generous slab of top quality 100% Grass-Fed Rib of Beef which is a good serving for 2 – 3 persons. Just the look itself was enough to secretly trigger our salivation! Slices of the high-quality 100 grass-fed beef delicately lined up, promising a sumptuous dish to satiate our craving. We were amazed as the beef was grilled to perfection to bring out the best of its flavors while the native herbs butter that served along were the perfect addition to the dish.
TABLEAPP ELITE Members can redeem this dish for free
>> Click here to view this 100% Grass-Fed Rib of Beef
3/ Be Adventurous with Jing Ze's Kitchen Menu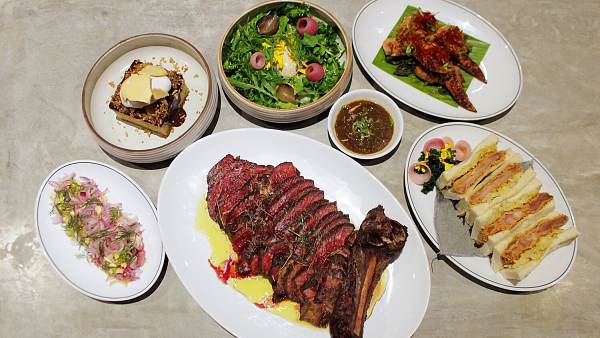 If you are wondering how we got to know the two dishes above, here is our secret! Don't miss out this Kitchen Menu* with chef's choice of 5-course or 7-course meal which will definitely delight you. It was thrilling to see the most scrumptious dishes of the menu presented in front of our eyes. Starting from a refreshing starter to the Grass-fed Beef Ribs, Grilled Stuffed Wings – which are now our all-time favorites and ending with a perfect dessert, our meal couldn't be more fulfilled!
*Image above is displaying the kitchen menu portioned for 2 pax.
TABLEAPP ELITE Members can redeem this dish for free
>> Click here to view this Kitchen Menu
Jing Ze,
Opening Hour: Lunch: Fri – Sun: 12:00pm – 3:00pm; Dinner: Tue – Sun: 6:00pm – 11:00pm (Closed on Mondays)
Location: 22A, Jalan 17/54, Seksyen 17, 46400 Petaling Jaya, Selangor.
>> Click here to book a table at Jing Ze