My friends and I have a great fondness for burgers (some even call us "burger fanatics") and this guilty indulgence actually brings us closer as we are always on the go to search for the nicest burgers in town. Our stop last week was The Daily Grind which is known as the very first gourmet burger restaurant in Kuala Lumpur. The restaurant quickly won our hearts for its wide range of crafted and adventurous creations with high-quality ingredients and delectable homemade sauces. Its retro yet laid-back ambiance is also suitable for our casual meet-up.
Patrons come to the restaurant are pampered with a plethora of delights featuring Burgers, Light Bites, Comfort Food and more. If you want to relish the best burgers at this restaurant in your next visit, check out the following 3 burgers which have always been the top choices of frequent diners here!
1/ Camembert Burger
The first burger – Camembert Burger, easily whetted our appetite just by its glamorous appearance! The tantalizing beef patty topped with deep fried camembert & cranberry bacon jam are to die for! The beef tempted our taste buds with its tenderness and juiciness while the deep fried camembert melted on the tongue, exuding distinct milky and sweet taste which were complemented by the cranberry bacon jam. This burger is not only pleasing to the eyes but fills the soul as well, making this burger our top favorite!
>> Click here to view this Camembert Burger

2/ Downtown Tokyo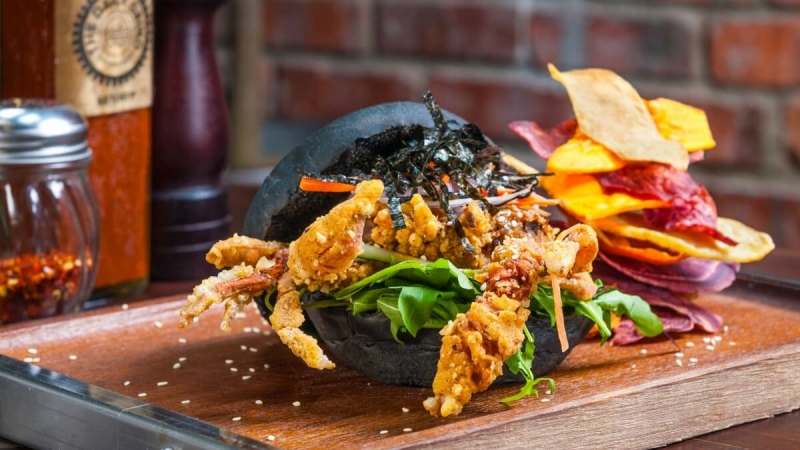 Another hard-to-resist delight is this Downtown Tokyo. Inspired by Japanese cuisine, the burger is made of deep-fried soft shell crab with a touch of wasabi mayo and some rocket leaves served in charcoal buns. We were a bit doubtful at first to try this exotic patty but we then immediately fell in love with the combination. The soft-shell crab was perfectly fried to reach an incredible crunchiness whereas its taste gave a mild kick on the tongue. A wonderful experience.
>> Click here to view this Downtown Tokyo
3/ Sloppy Joe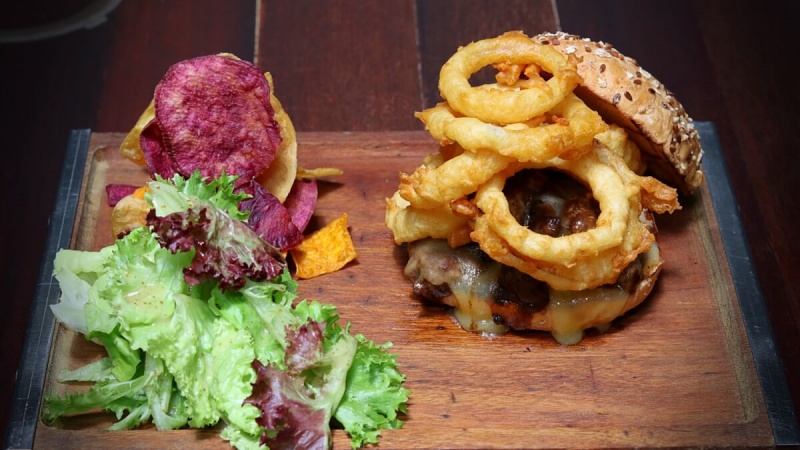 Sloppy Joe – as its name suggests, is best to enjoy messily! The burger is made of sautéed beef patty in barbecue sauce, melted cheese and topped with onion rings. We were overwhelmed with the big portion of the burger yet excited at the same time! Sumptuous cheesy beef patty mingling with crunchy onion rings, this classic burger is a delightful mess which would make you come back for more.
>> Click here to view this Sloppy Joe
TABLEAPP ELITE members can redeem these 3 dishes for free. Find more information about TABLEAPP ELITE here!
The Daily Grind Bangsar
Location: LG8, Lower Ground, Bangsar Village. 1, Jalan Telawi, 1, Bangsar Baru, 59100 Kuala Lumpur.
The Daily Grind Ampang
Location: 26, Persiaran Ampang, Desa Pahlawan, Ampang, 55000 Kuala Lumpur.
>> Click here to reserve a table at The Daily Grind Ampang