Situated in the culinary hub Changkat Bukit Bintang, El Cerdo is one of the familiar destinations for pork lovers. As a big fan of porcine dishes, I'm of no exception! The restaurant has become my favorite dining spot ever since my first visit last year. Honestly, I could hardly find any reasons why I should not indulge myself in mouth-watering pork dishes featuring home-cooked pork flavors from all over the world like Europe, the Caribbean and Mexico.
If you are wondering what you should order when coming to El Cerdo, I'm way more than happy to share with you! As a frequent diner here, I was introduced to the top delights and here are the 3 dishes that would make me come back to this place for more! 
1/ Spanish Ribs Platter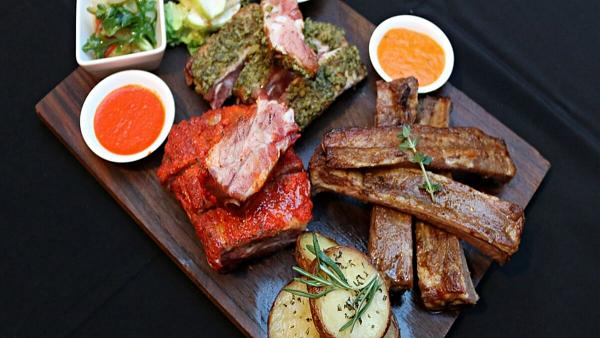 Want to excite your taste buds with the best ribs on one single dish? This Spanish Ribs Platter would be all you could ask for! In front of my eyes were 3 mouth-watering types of ribs including Spicy Baby Back Ribs, Green Salsa Ribs and the highly sought-after Ibérico Ribs! I love the Green Salsa Ribs as this typical Mexican home-cooked delicacy is an exquisite combination of pork ribs and green salsa – strong, smoky and meaty flavors with a mild kick from the green salsa. The Spicy Baby Ribs and Ibérico Ribs were both succulent with a fall-off-the-bone texture I could hardly resist. 
>> Click here to view this Spanish Ribs Platter
2/ Crispy Pork Knuckle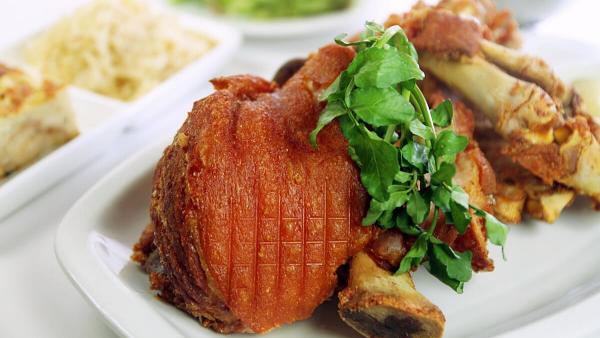 The next dish – Crispy Pork Knuckle was a true show stopper! The delectable New Zealand Cured Ham Knuckle was roasted perfectly until it had an eye-pleasing layer of 'crackling' skin on the outside with incredible tender goodness on the inside. I was in love with the heavenly crunchiness from the skin. Served alongside with potato dumplings, sauerkraut, apple mousse and mustard beer sauce, this delight is something not to be missed out for all pork knuckle fans out there!
>> Click here to view this Crispy Pork Knuckle

3/ Grilled Pork Shoulder Steak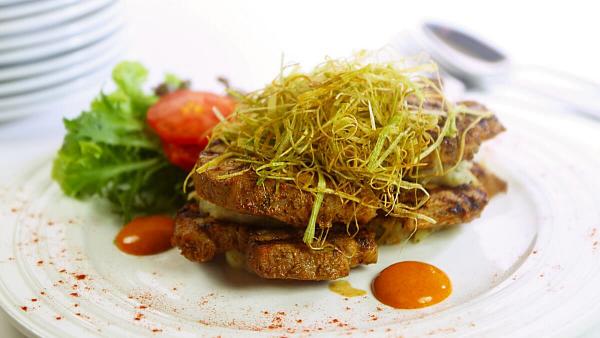 Meticulously marinated for 48 hours in paprika, herbs, onions, and garlic, this Grilled Pork Shoulder Steak had a distinct aroma that would whet the appetite of any diners. My first bite was a pleasant experience as the juices from the pork shoulder slowly covered up the entire mouth while its flavors lingered on the taste buds. Served with jalapeño and smoked paprika sauce, this classic dish is an excellent choice for those who want to spice up the palate. 
>> Click here to view Grilled Pork Shoulder Steak
TABLEAPP ELITE members can redeem these signature dishes for free. Find out more about TABLEAPP ELITE here.
El Cerdo
Location: 43 & 45, Changkat Bukit Bintang, 50200 Kuala Lumpur.
>> Click here to book a table at El Cerdo