When I told my friend I was searching for an authentic Italian restaurant to get away from the hustle and bustle this weekend, she did not hesitate to introduce Sassorosso Italian Restaurant and Wine Retailers. How was the experience there, you ask? I fell in love! 

Friendly staff welcomed us when we arrived and the moment we stepped in, the aroma from the imported oven immediately whetted my appetite. Rustic setting and relaxing ambiance, I was drifted back to the peaceful Italian countryside. I couldn't wait to revel in a wide selection of pizza, Italian seafood dishes and savory desserts with a European twist here. And, as usual, I would not want you to miss out the 3 most-favored dishes by diners here!    


1/ Squid Ink Tagliatelle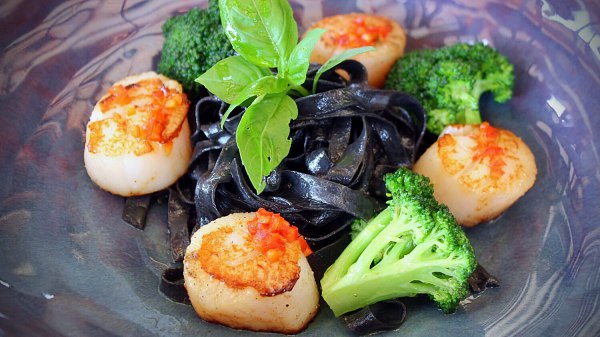 I started the meal by indulging myself in the signature Squid Ink Tagliatelle. This unordinary pasta was made from scratch and, as its name suggests, had a unique black color from the squid ink while being embellished by seared scallops and broccoli. I love the squid ink not only for its special color but also for its rich and briny flavors added to the dish. The cooked-to-perfection pasta mingled perfectly with the delicately sweet and buttery scallops, making it a delight you would not able to resist! 
>> Click here to view this Squid Ink Tagliatelle
2/ Pizza Gorgonzola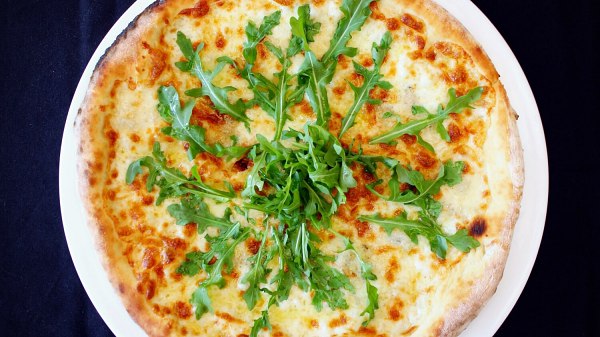 I was overwhelmed with the choices of pizza here and later on, was introduced to the signature Pizza Gorgonzola which is the chef's favorite dish! This authentic pizza was freshly made using a wood-fired brick oven and that's why it was imparted with an exquisite smoky flavor like no others! Topped with mozzarella, gorgonzola cheese, rocket salad & truffle oil, diners can expect an explosion of flavors in every bite!
>> Click here to view this Pizza Gorgonzola
3/ Cannoli Siciliani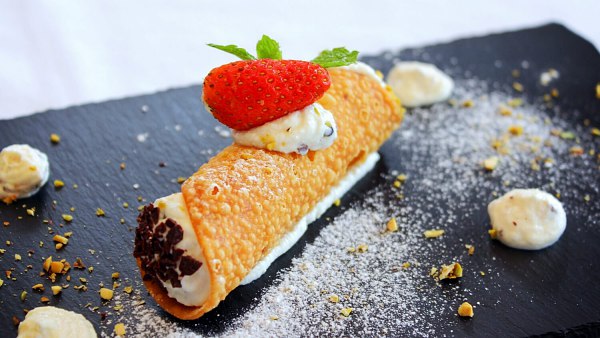 The final dish is the classic signature Cannoli Siciliani which is an Italian pastry that originated from the island of Sicily, Italy. As one of the much-loved Italian desserts, Cannoli Siciliani is a splendid treat to end your meal with. Presented simply yet enough to titillate my taste buds, the crispy pastry was stuffed with house-made ricotta, chocolate chip and pistachio. Light and refreshing, this signature dessert is not to be missed!
>> Click here to view this Cannoli Siciliani

Great news! TABLEAPP ELITE Members can get this signature dish for FREE! Find out more about ELITE Membership here! 


Sassorosso Italian Restaurant and Wine Retailer
Location: 9, Lorong Yap Kwan Seng, 50450 Kuala Lumpur.
>> Click here to book a table at Sassorosso Italian Restaurant and Wine Retailer