Well-known for its contemporary Japanese cuisine with a progressive menu featuring the finest ingredients, Kikubari is much-frequented by avid foodies. Tucked away on the third floor of DC Mall, this dining haven boasts a modern chic and intimate ambiance while offering a lively journey for the palate that aims to elevate diner's experience.
If you are wondering what to order here, we have got your back! Check out the 3 sumptuous signature dishes that are much-loved by diners here.


1/ Prawns In 2 Ways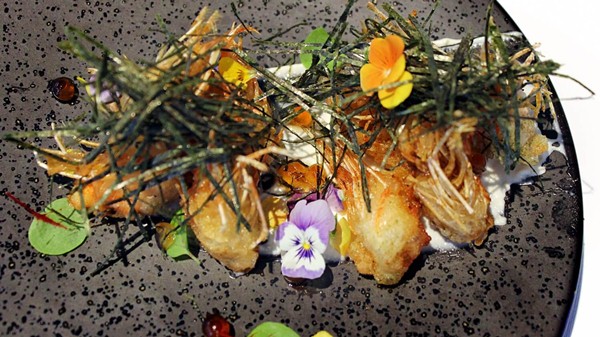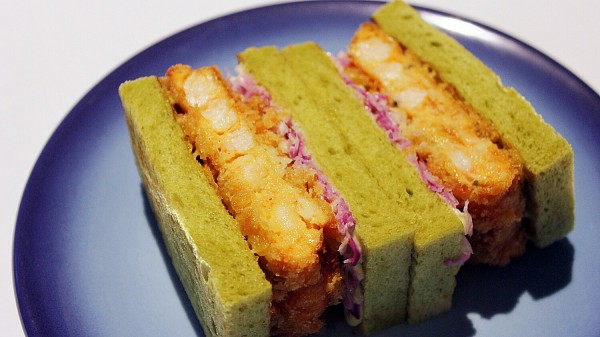 The Prawn in 2 Ways is a must-try delight that clearly showcases Kikubari's advocate of cooking from nose to tail. After being deep-fried, the prawn heads are placed nicely on a bed of whipped roe, trout roe, prawn-infused cream and beautifully garnished with edible flowers and seaweed strips. The prawn heads are incredibly crispy yet not even a dry texture is found as the cream does an excellent job in keeping them moisturized. The prawn body is turned into an addictive indulgence – lobster roe "patty" deep-fried in Katsu style and stuffed inside a home-baked sandwich with cabbage-slaw and wasabi mayo. An innovative and luscious dish.
>> Click here to view this Prawn in 2 Ways
2/ Supreme Seafood Capellini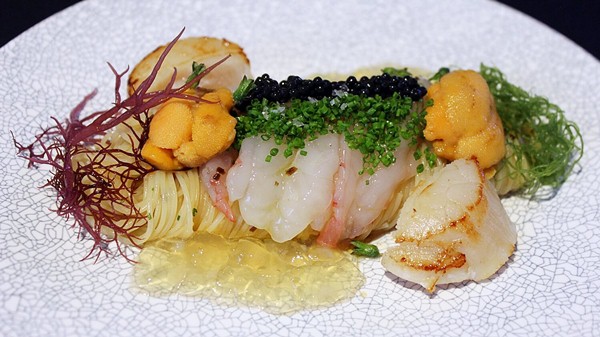 Next comes a seductive dish – the Supreme Seafood Capellini. Fine strings of the heavenly delicious angel hair pasta are swirled skilfully and topped with uni, scallop, Arenkha roe, Hojiso and a trio of melt-in-the-mouth gifts of the sea – Amaebi, Botan Ebi and Moruno shrimp which exude sweetness into the pasta. On the side, the Tarabagni (king crab jelly) is a unique ingredient that jazzes up the dish with its sublime flavor. The dish is drizzled with the house secret truffle-konbu sauce which gave the pasta a subtle aroma while making it incredibly smooth.
>> Click here to view Supreme Seafood Capellini
3/ Pan Seared Seasonal Japanese Fish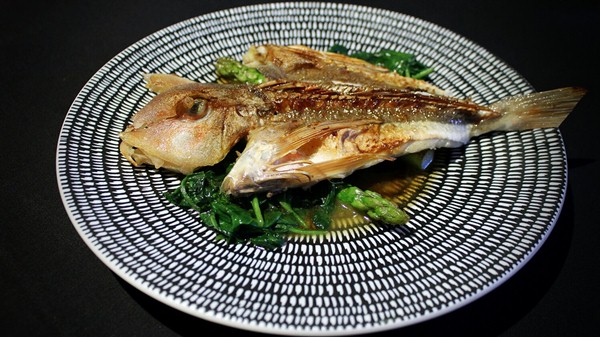 This Pan Seared Seasonal Japanese Fish is something you should catch an eye on when you come to the restaurant. The fish is seared perfectly to "à point", in other words, it is cooked to the exact point to still preserve its freshness and juiciness. Only the best-of-the-season fish are chosen and air-flown from Japan to be used for the dish. Crispy outside yet lusciously juicy inside, this extraordinary seared fish is a dish that seafood lovers cannot ignore. 
>> Click here to view this Pan Seared Seasonal Japanese Fish
TABLEAPP ELITE Members can redeem these 3 signature dishes for free.
Kikubari
Location: L3-01A, DC Mall, Plaza DC, Damansara City, 6, Jalan Damanlela, 50490 Kuala Lumpur.
>> Click here to book a table at Kikubari