Opened since December 2014, EGG – 8 Gourmets Gala has been the go-to dining spot of foodies who seek everyday gastronomic indulgence. With a unique concept of eight different dining options which allow diners to mix and match the food, the restaurant is definitely a dream come true for food enthusiasts who love to titillate the taste buds with various kinds of flavors. This is where you can relish Hakka Crab and fresh seafood dishes while whetting your appetite with Malaysian-Thai delights, wrenching your thirst with imported whiskeys and more! 

Spacious yet cozy, the restaurant would also be the perfect destination for families and friends to get closer and share good meals together. If you are wondering what to order here, check out the 3 signature dishes that are much-loved here! 
1/ King Crab Platter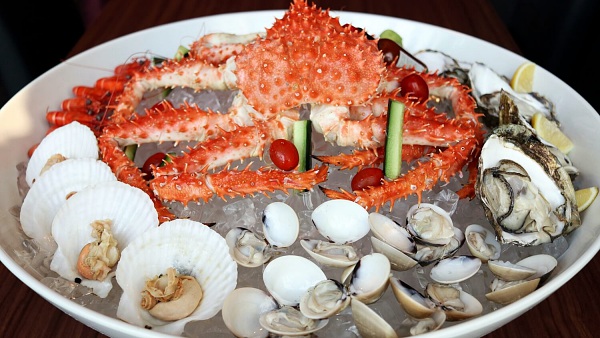 On the prowl for an eye-pleasing and sumptuous seafood feast all in one dish? This King Crab Platter is something not to be missed! Whet your appetite with a whole meaty King Crab, sumptuous oysters, scallops and white clams which are fresh-to-the-bite, salmon sashimi with a heavenly melt-in-the-mouth texture and fresh prawns of delectable taste! This signature dish is available daily at limited quantity only. 
>> Click here to view this King Crab Platter
2/ Hook & Cook Signature Seafood Platter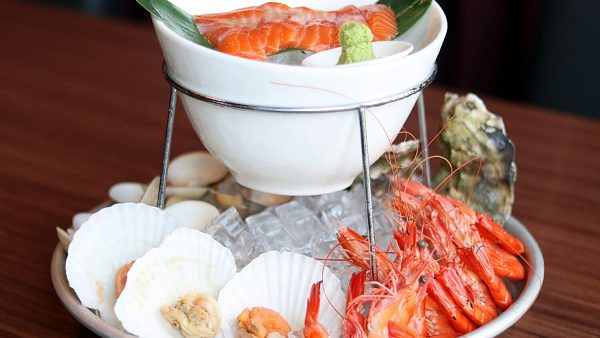 The next dish is another delicacy to satiate your seafood craving – Hook & Cook Signature Seafood Platter. Titillate your taste buds with the juicy prawns, oysters, white clams and scallops which are skillfully cooked to preserve the freshness and pristine sweetness. Slices of salmon sashimi are presented nicely on top which will surely pamper your palate with its succulent taste. 
>> Click here to view this Hook & Cook Signature Seafood Platter
3/ Crab Seafood Jug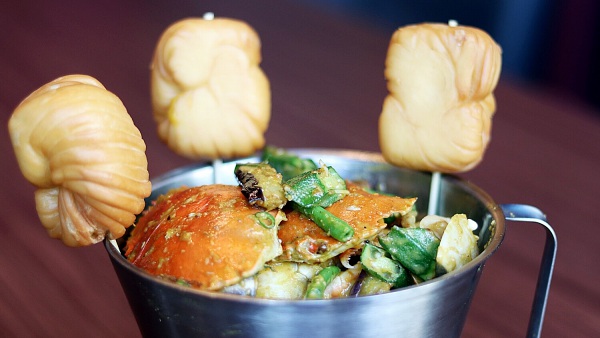 If you love to relish a delight packed with flavors, this enthralling Crab Seafood Jug would be everything you could ask for – 2 delectable crabs with soft-yet-not-flaky flesh, fresh prawns which mingle perfectly with the restaurant's fine spices, crispy fried squid head that would give you an enjoyment in the mouth and scrumptious clams with impeccable sweetness. And what would be more splendid than dipping pieces of mantou bread into this luscious dish?
>> Click here to view this Crab Seafood Jug
TABLEAPP ELITE Member can redeem these signature dishes for free! Find more about TABLEAPP ELITE here! 

EGG – 8 Gourmets Gala
Location: Suite G-01, Ground Floor, Pinnacle Annexe, Persiaran Lagoon, Bandar Sunway, 47500 Selangor.

>> Click here to reserve a table at EGG – 8 Gourmets Gala