Located in Old Malaya – the century-old heritage building that harkens back to the British colonization of Malaya, Mari Ristorante & Bar is the new addition to the sprawling stretch of renowned restaurants which are frequently visited by connoisseurs and foodies alike.

Helmed by Chef Cristian Grandi, the master behind the triumphant story of the much-lauded Luce Osteria Contemporanea (which you can read our review here), Mari Ristorante & Bar is a quaint dining sanctuary woven with whiffs of Italian cuisine with an Asian twist. The dashing chef has brought together the seem-to-be-contrasting Asian ingredients and Italian cuisine in a harmonious and palatable way in his repertoire of innovative dishes.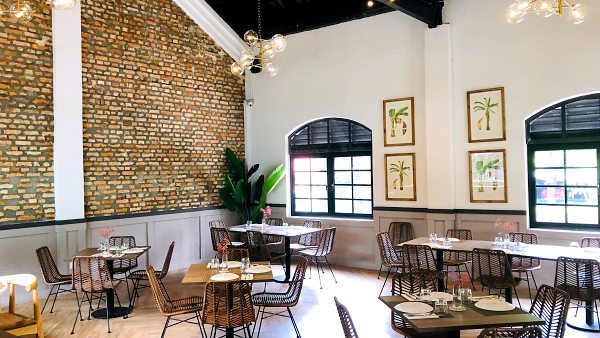 The dazzlingly dimly-lit restaurant has a chic interior yet heart-warming ambiance that quickly captivated our hearts from the first glance. The first floor with a lush background of the KL Tower is equally charming while diners can also take in the magnificent view of this iconic tower at the restaurant's patio.
We were introduced to the restaurant's top 3 dishes that would never fail to impress diners! Of course, we did not hesitate to revel in these lip-smacking treats. 
1/ Tonarelli Al Granchio
The signature dish Tonarelli Al Granchio perfectly showcases the amalgamation of Italian cuisine with Asian ingredients. This house-made Tonarelli is cooked until it is al dente (firm to the bite) or your preferred doneness. We couldn't wait to chow down on the dish as its tangy aroma was irresistible and the enticing soft-shell crab perked on top of the dish was eye-pleasing. The sumptuous delight was packed with briny flavors from the jumbo lump crab meat and the crab bisque which we were told by the chef that it was reduced for at least 6 hours! We were thrilled to try the unlike-any-other combination of salted egg yolk and Sardinia's bottarga and our palate was satiated with this delectable savory goodness. Definitely a must-try! 
>> Click here to view this Tonnarelli Al Granchio
2/ Bis D'agnello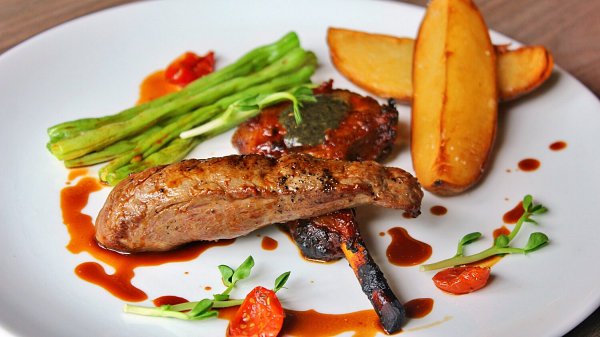 Another fascinating dish that one could not forgo is the palate-stirring Bis D'agnello featuring grilled lamb loin, lamb chop, green beans, roasted potatoes with a touch of the au jus sauce from the lamb itself. The succulent Australian lamb loin and lamb chop were grilled until they had a tender-to-the-bite texture with delectable juiciness oozing in every bite. This delicacy was drizzled with a dollop of the restaurant's special mint sauce which totally excited our palate and impeccably complemented the lamb. 
>> Click here to view this Bis D'agnello


3/ Villaggio Pizza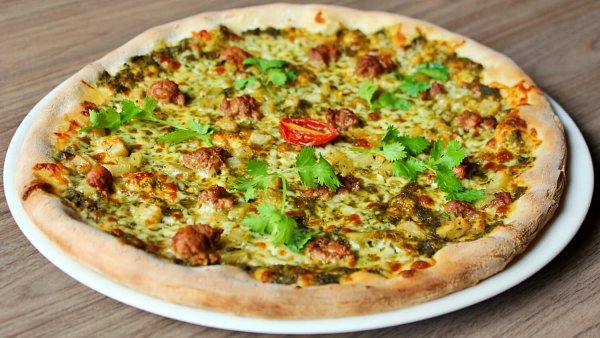 Using Thai green curry sauce as a base, this Villaggio Pizza is yet another innovative creation which would gratify any adventurous diners. The thin-crusted pizza, topped with Mozzarella cheese, roasted potato and lamb sausage, easily whetted our appetite for its charismatic smell of the freshly-baked pizza and coriander leaves! Crunchy and packed with exquisitely savory taste, the pizza was a true indulgence for us! 
>> Click here to view this Villaggio Pizza

TABLEAPP ELITE Members can redeem these signature dishes for free. Find out more about ELITE Membership here.