Stepping to Hana Dining + Sake Bar is akin to visit an intimate and stylish dining spot in Japan. The restaurant offers a gastronomical experience that is sure to delight your senses through borderless Japanese cuisine. Infused with the impact of Western food cultures and the abundance of sake and whiskey choices, this dining venue is where you can titillate your taste buds with the best delights featuring seasonal produce. 
We would recommend you to relish all the dishes here if possible. However, if you are new to the place and currently overwhelmed with numerous sumptuous offerings by the restaurant, don't miss out the top 3 dishes here that are loved by many diners! 
 
1/ Hamaguri Aglio Olio with Grilled Salmon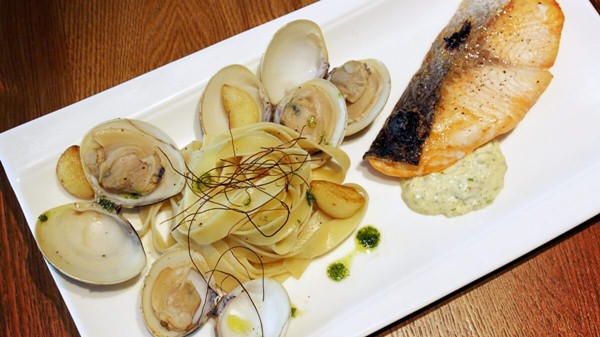 The Hamaguri Aglio Olio with Grilled Salmon is a quintessential pasta dish packed with flavors without being overpowering. Slightly seasoned, the pasta will make you in awe with its smooth texture and its bit of garlicky flavor is a match for the sweet and briny taste of the clam. The grilled salmon, with no doubt, is a perfect addition which compliments the pasta with its subtle and refreshing taste. 
>> View this Hamaguri Aglio Olio with Grilled Salmon


2/ Kaisen Aburi Salad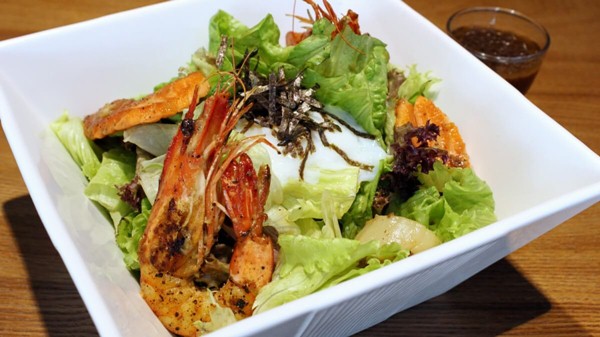 The Kaisen Aburi Salad is a dish of unpretentious look yet bursting flavors. The salmon aburi has melt-in-your-mouth goodness and exudes a slightly sweet taste which is simply divine. The prawn aburi will tempt your appetite with its aroma and the vegetable is a great companion which balances the taste of the aburi with its fresh and crunchy texture. An extraordinary way to pamper your taste buds. 
>> Click here to view this Kaisen Aburi Salad
3/ Hana Premium Sashimi 6 Kinds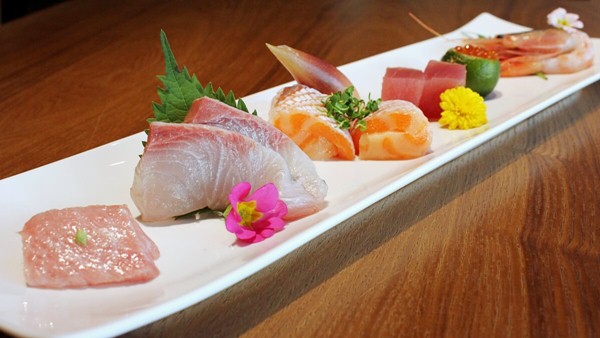 Finally, don't miss out Hana Premium Sashimi 6 Kinds – an angelic beauty and sublime indulgence. Specially curated with pieces of the freshest melt-in-the-mouth sashimi, the dish is hard to resist. 6 kinds of fresh roe and subtle cuts – including salmon, maguro (tuna), toro (tuna belly), amaebi (sweet prawns), kanpachi (amberjack) and salmon roe, are plated uncomplicatedly yet sophisticatedly to honor the simplicity of Japanese cuisine. A luscious delight!  
>> Click here to view this Hana Premium Sashimi 6 Kinds
TABLEAPP ELITE Members can redeem these 3 signature dishes for free. Find out more about ELITE Membership here. 
Hana Dining + Sake Bar
Location: OB2.G.U1, Oasis Boulevard, Ground Floor, Sunway Pyramid, No. 3, Jalan PJS 11/15, Bandar Sunway, 46150 Petaling Jaya, Selangor.
>> Click here to book a table at Hana Dining + Sake Bar