Situated at the renowned Hilton Kuala Lumpur hotel, Graze is much-lauded for its emphasis on fresh, seasonal produce and the finest cuts of meat. If you are searching for classic European dishes of distinctive yet palate-gratifying flavors featuring ingredients at their zenith, this authentic modern European Brasserie is definitely the place for your gastronomic indulgence! The restaurant also takes pride in its hand-picked menu of wines, prosecco, champagne, beers and spirits.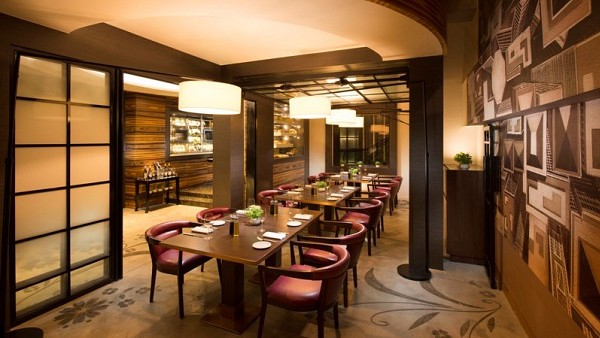 The restaurant welcomed us with its elegant, quaint setting and an open kitchen for whiffs of irresistible flavors in the air. The well-thought-out interior of visual flair promised heart-warming and tantalizing treats ahead. We could not wait anymore to tickle our taste buds with a repertoire of unique creations crafted carefully by the top chefs here. We were lucky to be meet Chef Darius Seitfudem, the talented "wizard of the kitchen" at Graze, and were introduced to the signature dishes that have pleased even the most discerning diners here.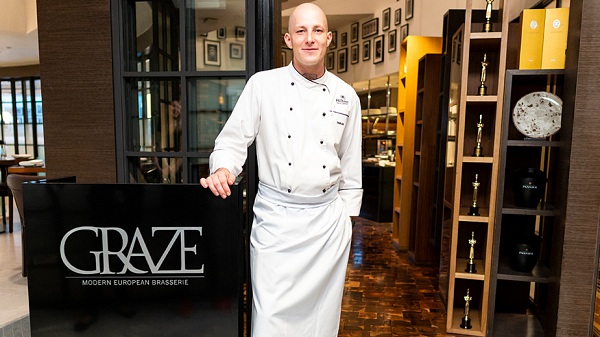 Image Cre: life.hiltonkl.com
Chef Darius Seitfudem walked us through the restaurant and gave us a quick lesson about foods and wine pairing! It is, for him, an unparalleled combination that would elevate the whole dining experience. We also had a sneak peek into the open kitchen to get a quick view of what the chef was doing and was impressed by his enthusiasm and inevitable love for foods!

Now, it's time to indulge in 3 signature dishes at the restaurant that diners would not forgo! 


1/ Foie Gras and Chicken Liver Parfait

The first dish, Foie Gras and Chicken Liver Parfait, was an enthralling delight that quickly whetted our appetite just by the first glance. Unpretentious yet elegant in its look, the signature dish let its flavors do all the talking! The velvety parfait tingled our palate with its melt-in-the-mouth goodness and its rich taste was balanced by the restaurant's homemade onion marmalade and toasted rye bread. We were told by the chef that the duck and chicken liver were mixed together with the right amount of reduced liquor and wine, baked in a bain-marie for one hour, then covered with a thin layer of butter to bring out the best of its taste! What a unique indulgence. 
2/ Pan-Seared Scallops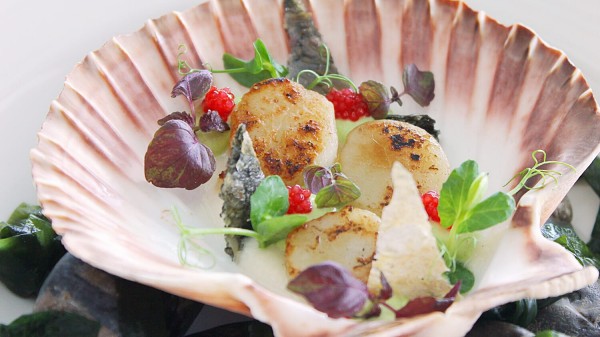 Another signature dish that made us in awe was the Pan-Seared Scallops featuring scallops air-flown from Canada, fine herbs, cauliflower purée, prawn caviar and crispy salmon skin. Though the Canadian scallops are smaller in size compared to others (such as Hokkaido scallops), we could hardly resist their exquisite natural sweetness exuded in every bite. Pan-seared until they have light brown crusts on the outside, the scallops totally won our hearts for its tenderness with a touch of briny taste. The bed of creamy cauliflower purée was, as well, exciting while other ingredients accentuated the taste of the scallops, gave them subtle nuances to the flavors. A perfect combination!
>> View This Pan-Seared Scallops
3/ German Pan Seared Veal Medallions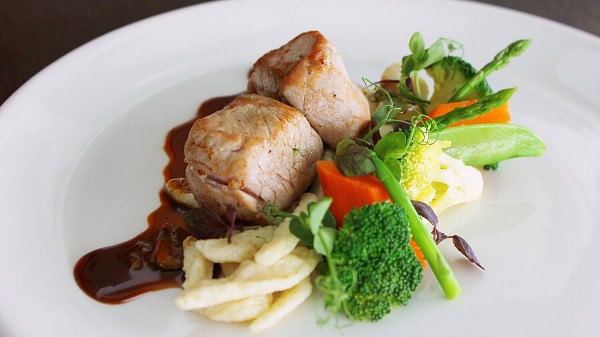 Finally, a dish that would stimulate all the senses – German Pan Seared Veal Medallions! As suggested by its name, the Veal Medallions play the starring role of the dish! The dish pleased our eye with its neat and contemporary arrangement of 6-month old veal medallions, fresh vegetables, homemade German pasta with a gentle touch of the sumptuous brown veal stock. The golden-brown veal medallions immediately triggered our involuntary salivation. Juicy and tender-to-the-bite with not even a single hint of the strong beefy taste, the veal medallions have no shortcomings in terms of flavors! The brown stock added invigorating yet subtle flavors to this comforting creation! A hard-to-resist delight that one should not forgo. 
Great news! ELITE Members can redeem these signature dishes for free! Find out more about ELITE Membership
here
!

Graze
Location: Level 5, Mezzanine Floor, Hilton Kuala Lumpur, 3, Jalan Stesen Sentral, 50470 Kuala Lumpur
>> Click here to book a table and view food menu at Graze @ Hilton Kuala Lumpur

If you are on the prowl for more interesting delights at Hilton Kuala Lumpur, don't miss out our food review for the home of the Jung Bird Cocktail that has been renowned worldwide – Aviary Bar @ Hilton Kuala Lumpur! We had a unique chance to meet up with the talented bartenders here and got to know about the sumptuous cocktails and exquisite food pairings. Another gastronomic experience that definitely will not let you down!