Situated in the bustling Damansara Heights, Torii Yakiniku & Whiskey Bar, a Japanese-accented gastro-bar, is much-frequented by foodies who love the twin pleasures of yakitori and divine whiskey. Diners are spoilt with choices from the yakitori menu featuring Grilled Skewered Meats, Seafood and different vegetables along with a range of unique Japanese-inspired dishes. The food is perfectly complemented by the largest range of Japanese single malt whiskeys on offer in Kuala Lumpur.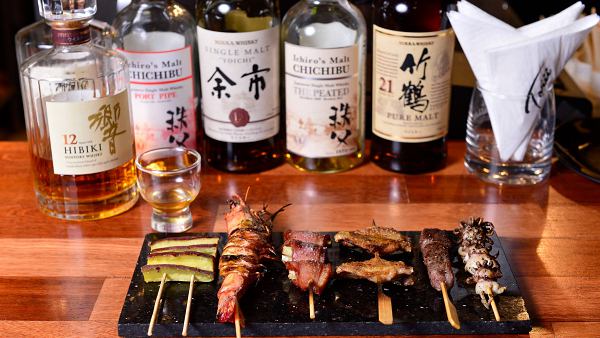 We walked through the cast iron swing door and were welcomed by an atmospheric and wood-accented ambience. Impressed by the friendly staff with amiable service, we were ready to revel in the best dishes offered by the restaurant. Before digging into the top signature dishes here, we were glad to be introduced about the story behind the name "Torii" in Torii Yakitori & Whiskey Bar.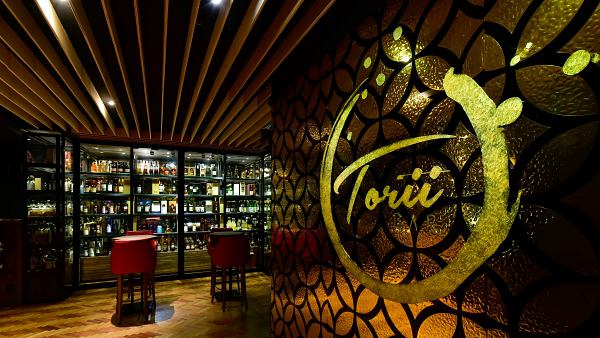 Firstly, Torii is a play on the Japanese word "yakitori", which essentially means grilled chicken. Torii also alludes to Mr. Shinjiro Torii, widely regarded as the father of the Japanese whiskey industry. Finally, Torii in Japanese also means a traditional Japanese gate leading into a shrine! These facts totally surprised us and we couldn't wait any longer to dive in the much-loved delights at this restaurant! 
*** This post will feature the top 3 dishes that you would not want to miss out when visiting the Torii Yakitori & Whiskey Bar. However, if you love to see more, feel free to check out their menu as well! 
1/ Signature Delicacies Set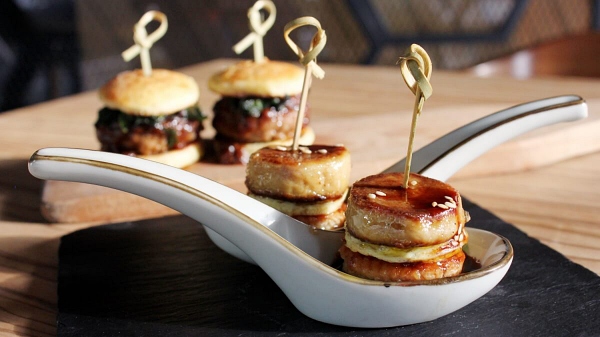 The Signature Delicacies Set immediately whetted our appetite with its mouth-watering look! We were thrilled to please our eyes with the sumptuous Bonded Unagi & Foie Gras along with Wagyu Sliders! Using grilled river eel with egg and perfectly pan-seared foie gras, the signature Bonded Unagi & Foie Gras have the best of both worlds to get your palate gratified. We especially couldn't stop falling in love with the melt-in-the-mouth texture from the foie gras.

The Wagyu Sliders were tantalizing as well as its Wagyu patty was lip-smackingly grilled to preserve the juiciness of the meat while maintaining its tenderness. The sumptuous meat patty was then well- balanced by spinach, caramelized onions and scones that pair along!

>> Click here to view this Signature Delicacies Set
2/ Signature Skewers Set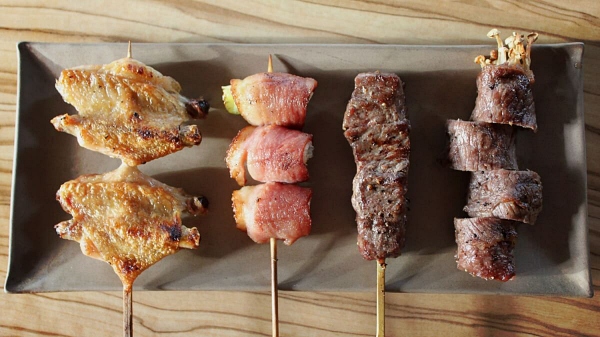 Next came the Signature Skewers Set which was as well satisfying! The dish features Beef Enoki with sea salt and black pepper, Sirloin with sea salt and black pepper, Wings with sea salt, and Smoked Duck with sea salt and welsh onion. Unpretentious in its look and marination, we honestly did not have a high expectation at first. And to our surprise, this delight totally won our hearts! With a touch of sea salt, black pepper and skillful techniques, the chefs had successfully maintained the pristine flavors of the high-quality ingredients. Juicy and flavorful, this Signature Skewers Set was one of our most favorites dishes!
3/ Beef Donburi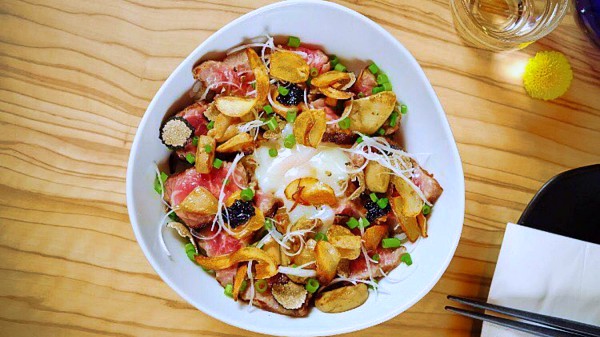 The final dish – Beef Donburi was a fine finish for our meal. We were overwhelmed by the amount of Wagyu meat on the donburi. This crowd-pleasing signature dish consists of Beef, Caviar, Truffle, Foie Gras and Onsen Tamago – such a hard-to-resist indulgence any foodies would fall for! Packed with flavors with tender-to-the-bite Wagyu meat, velvety Foie Gras complimented by truffle taste and a touch of caviar, every spoon was a delight on the taste bud! If you love to titillate the palate a bit more, you can choose to top it up with extra foie gras (additional charge). A one-of-a-kind treat!
>> Click here to view this Beef Donburi


TABLEAPP ELITE Members can redeem these signature dishes at Torii Yakiniku & Whiskey Bar! Find out more about ELITE membership here.


Torii Yakiniku & Whiskey Bar 
Operating Hours: Mon – Fri: 11:30am – 2:30pm, 5:00pm till late, Sat & Sun: 5:00pm till late
Location: Lot 8-6, Jalan Batai, Damansara Heights, 50490 Kuala Lumpur
>> Click here to book a table at Torii Yakiniku & Whiskey Bar
View Torii Yakitori & Whiskey Bar Lunch Menu: 




View Torii Yakitori & Whiskey Bar Dinner Menu: 



View Torii Yakitori & Whiskey Bar Drink Menu: