If you are a fervent Japanese BBQ lover, you probably have heard of Momotalo Yakiniku before. Situated at Desa Sri Hartamas, this more-than-a-decade-year-old restaurant has been the talk of the town since its establishment. Thanks to the top-quality meat imported from Japan, New Zealand and Australia with most of the meat choices are halal-certified, the restaurant has earned a loyal band of regular customers and even gratified the most discerning palates. When my friend first told me about this "one of the best pork-free yakiniku joints" – like how she mentioned, I couldn't be more thrilled to satiate my craving and also my never-ending-pursuit of sumptuous delights.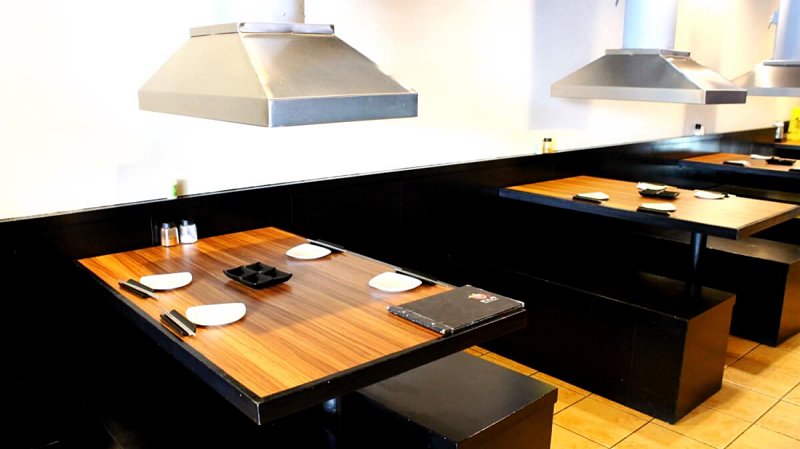 Momotalo Yakiniku has an unpretentious look on the outside; yet, don't judge a book by its cover because this is a truly quiet gem amidst the chic restaurants surrounding! This dining haven boasts a welcoming ambiance along with the friendly staff that would definitely make you feel like home the moment you step inside. If you are searching for a laidback approach to dining, this is definitely your place to be. The restaurant has 2 different dining sessions – one with normal chair seating and the other is ground seating (also known as tatami seating).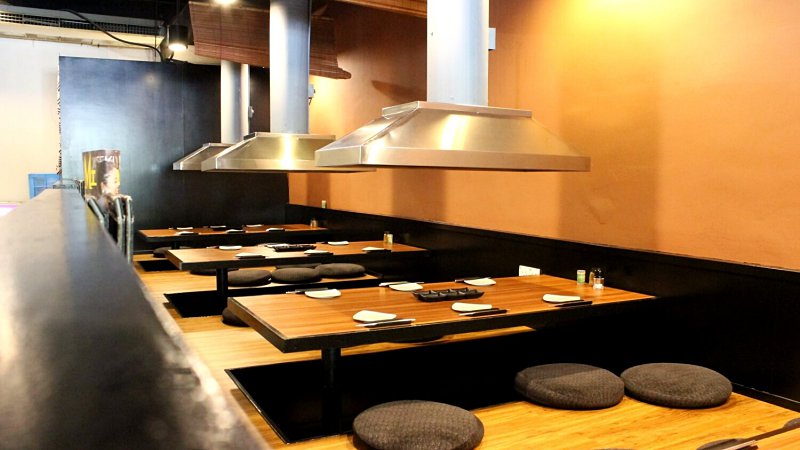 I was told that most of the diners who come to this dining spot know about it just by word of mouth. This, to me, is outstanding merit which every restaurant should yearn for. Once seated, we could not wait to seek comfort through the food and to indulge our palate in a scrumptious selection of high-quality meat choices. One note-worthy thing, you can choose to have your meat grilled at the table by yourself or with the help of the skillful staff here. We opt for the latter option as we would love to get gratified by the "live performance", and of course, to focus on delivering the best food review to you! 
Before our culinary journey began, side dishes featuring kimchi, Japanese cucumber and fresh cabbage were presented on our table, silently triggered our salivation. Next came the special house-made sauce which was mind-blowing! I will give you a further review and interesting facts about the sauce near the end of this review (so make sure to read until the end!). Let's dig into the most sumptuous dishes here! 


1/ Supreme Harami Ox Short Ribs (boneless)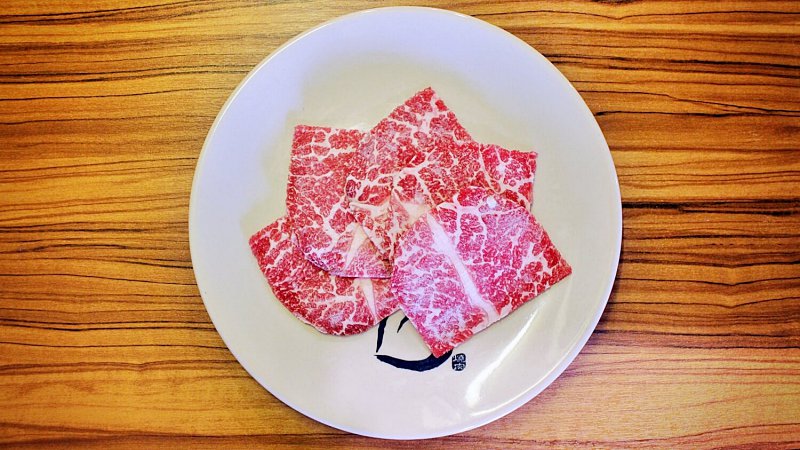 We started our indulgence with the Supreme Harami Ox Short Ribs including slices of sumptuous ox short ribs that are imported from New Zealand and skillfully deboned. The dish immediately whetted my appetite just by its look as those marblings were irresistibly eye-pleasing! The meat can be cooked to your preferred doneness so we asked for a medium-rare and well-done texture. The result? Both were equally satisfying! The meat had unique tender-to-the-bite goodness and exuded such natural sweetness that I had to close my eyes in appreciation.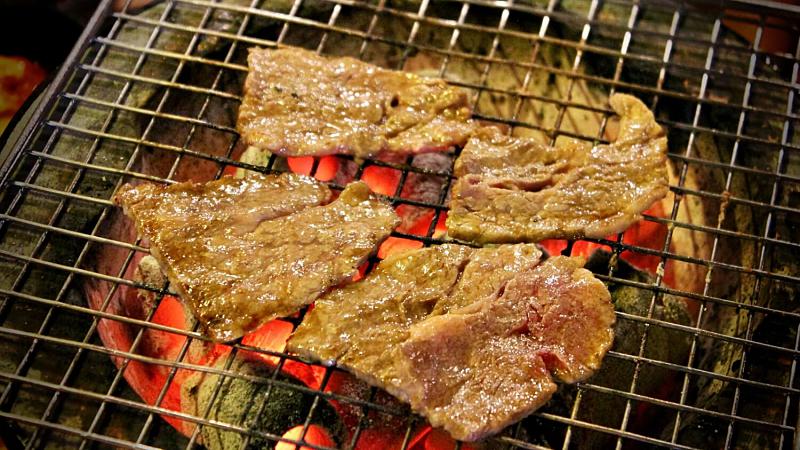 The helpful staff showed us the best way to devour this delicacy – wrap the meat with fresh cabbage, kimchi and pickled Japanese cucumber then dip it in the house-made sauce! It was just too delicious that I had to refrain from screaming. The meat taste was perfectly complemented by the extraordinary flavourful sauce while the pickled vegetables added subtle savoury nuances to the combination. There is absolutely no shortcoming in terms of taste! 
> Click here to view this Supreme Harami Ox Short Ribs (boneless)


2/ Thick-Cut Superior Wagyu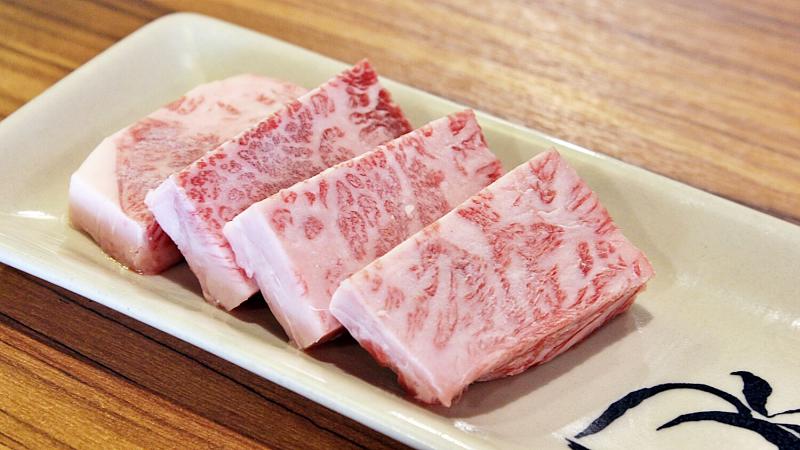 Our next dish is another swoon-worthy delight – Thick-Cut Superior Wagyu! This signature dish features 4 pieces of thick-cut A4 Miyazaki Wagyu – one of the finest purebred Wagyu meat from Japan! Miyazaki Wagyu comes from the breed of Kuroge Wushu, also known as Japanese Black Cow. The high-quality beef won the "Wagyu Olympics" for 3 years consecutive and is often recognized as the highest quality beef in Japan, even more than the popular Kobe beef.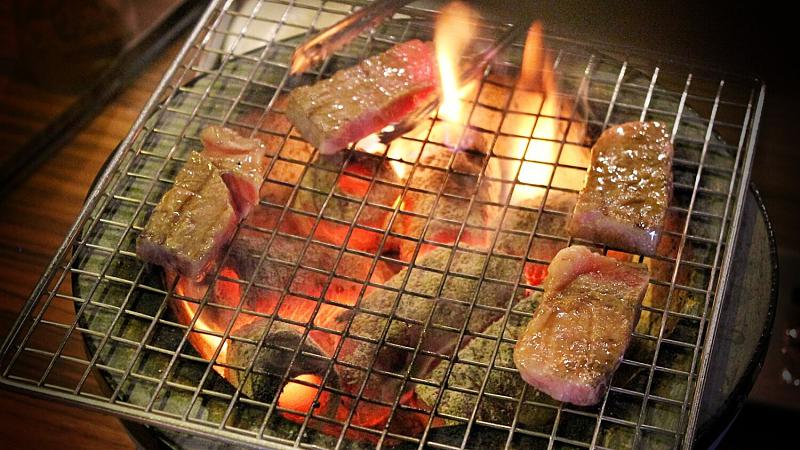 I could not resist my temptation the moment this dish was presented! Its unique snowflake-like marblings were alluring and promised a gastronomic treat ahead. After being seared on top of the hot charcoal, the Superior Wagyu had a melt-in-the-mouth and velvety texture that I could not say no to another piece. 

> Click here to view this Thick-Cut Superior Wagyu

3/ Lamb Short Ribs (with bone)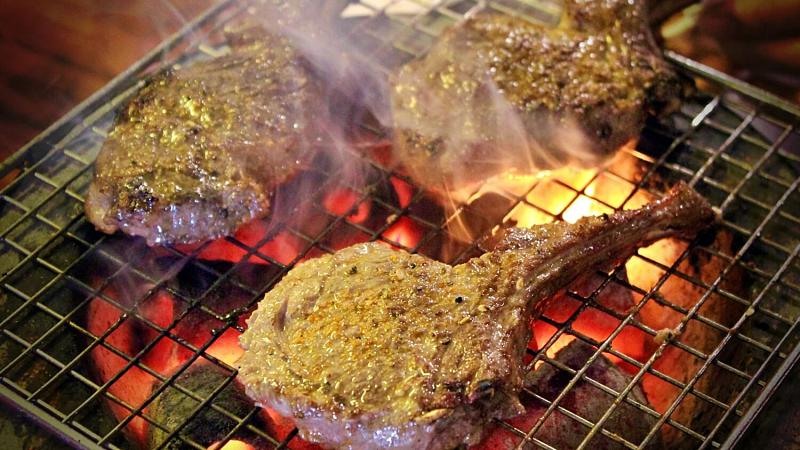 We ended our meal by titillating our taste buds with the succulent Lamb Short Ribs (with bone). The dish features New Zealand suckling lamb with bone which was not only visually appealing but also palatable. This soul-satisfying delight won our hearts for its tender-to-the-bite texture and totally not-overwhelming-at-all lamb flavours. One tip that you would not want to forgo – take a mouthful bite of the lamb to appreciate its original delicate taste before dipping it in the restaurant's house-made sauce, you would feel the significant differences in terms of taste with each has its own goodness. 
> View this Lamb Short Ribs (with bone)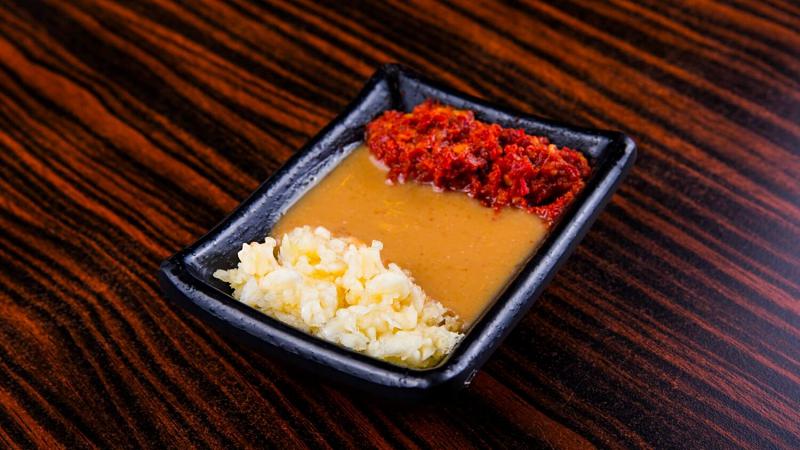 And now, it's time for a bit of chit-chatting about the sauce and I know you might wonder why I was so excited about it! To be honest, I did not pay attention to it at first but later realized it was my big mistake – the sauce was a truly flavour-boosting weapon that elevated the whole dining experience. We are fortunate enough to meet Catherine, the manager here. Through years of working at the restaurant from its very early days, Catherine has cemented her knowledge on the varieties of meat and how the sauce is prepared. The sauce is said to be crafted in-house using miso paste added with fruity notes from 10 different hand-picked fruits for a unique fragrance. These elements form an ultimate fare that would make you crave for more! Another significant fact is that even the miso paste, which can be easily found selling at many stores, is prepared by the restaurant itself to ensure its pure and authentic taste. A really well-thought-out sauce that worth trying!
ELITE Members can redeem these 3 signature dishes for free! Find out more about ELITE Membership here. 

Momotalo Yakiniku
Location: 20, Jalan 24/ 70A, Desa Sri Hartamas, 50480 Kuala Lumpur
Operating Hours: Mon: 6:00pm – 11:00pm; Tue – Sun: 12:00pm – 2:30pm, 6:00pm – 11:00pm

> Click here to book a table at Momotalo Yakiniku