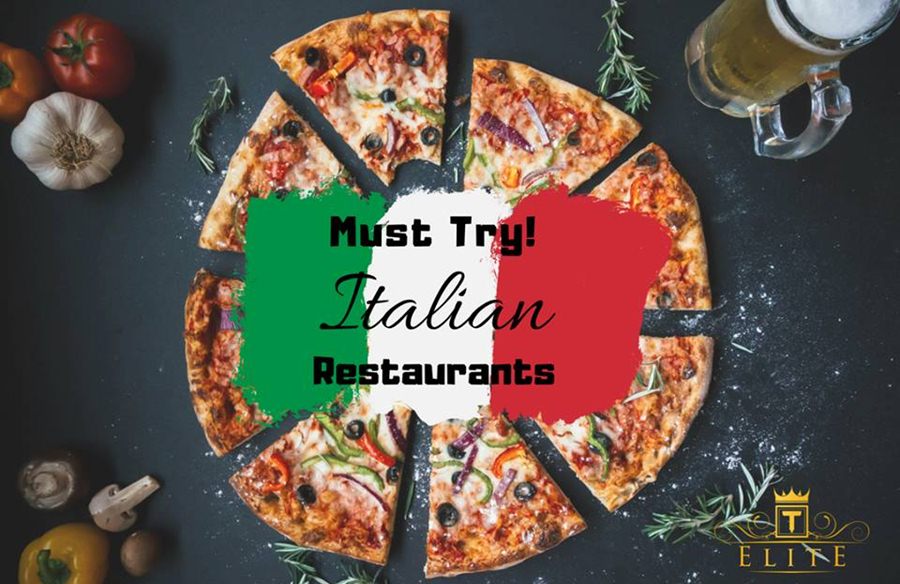 1/ Luce Osteria Contemporanea
Located in Old Malaya – the renowned century-old building in the heart of KL, Luce Osteria Contemporanea is full of reminiscences of a true Italian spirit with warm lights and imported Pizza wood-fire oven from Italy. The restaurant offers a collection of 55 home-made authentic Italian pizzas along with a plethora of rustic Italian dishes in a cozy and intimate dining room. A perfect location to sit back and chill in the most Italian way.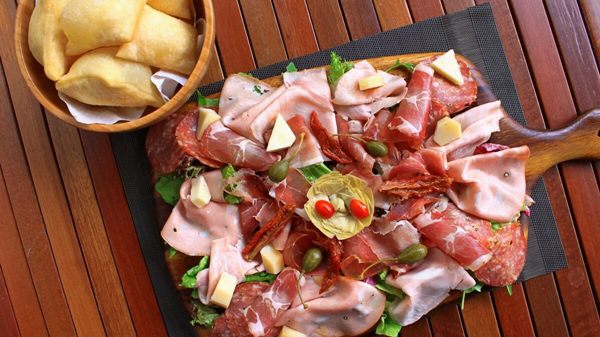 The Il Gran Tagliere is well-presented to tempt your palate with a rendition of mouth-watering cold cuts of cheese, sun dried tomatoes, artichokes and caper berries nicely interspersed. Curated for at least 6 to 18 months in Italy, the cold cuts of different flavours and textures – including Mortadella, Coppa, Salame Napoli, Smoke Speck, Italian Honey Ham and Parma Ham, are air-flown to the restaurant and carefully hand-picked to match with the 12-month-old cheese that comes along. Take a bite and mingle it with the traditional fried focaccia and you are all set!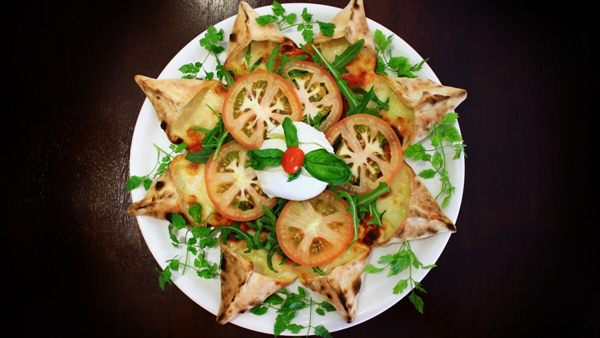 The Sole Pizza (also known as Sun-Shaped Pizza) is a delight that would capture your attention within a few seconds with its eye-catching and unique presentation. Using Burrata Pugliese cheese and fresh dough with flour imported from Italy, the pizza has a crispy skin outside yet uniquely soft texture inside that can easily entice your taste buds. The pizza is infused with a distinct smoky flavor thanks to the wood-fired oven which makes it a comfort specialty.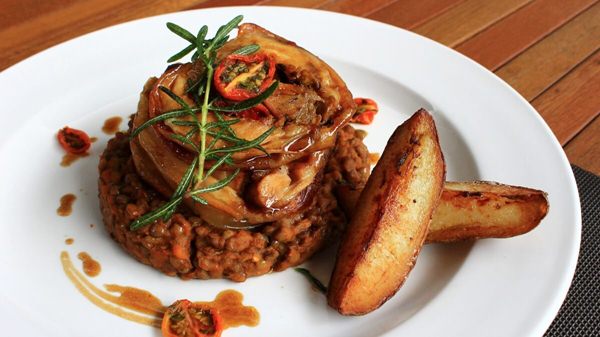 The La Porchetta at the restaurant is a triumph in flavor which can silently trigger your salivation. The skilfully de-boned suckling pork is stuffed with high-quality pork sausage, Mortadella, capsicum, artichokes and Mozzarella cheese. Savour the porchetta with the beef stew cooked with Parma Ham that served along for an experience of pristine tastefulness.
TABLEAPP ELITE Members can redeem these 3 signature dishes for free.
Opening Hours: Tue – Sun: 12:00pm – 1:15am, Mon: 4:00pm – 1:15am.
Location: No.10, Old Malaya, Lorong Raja Chulan 50250, Kuala Lumpur.
>> Click here to book a table at Luce Osteria Contemporanea
2/ Neroteca
Being the first non-halal Italian restaurant and deli in Malaysia, Neroteca is much frequented by foodies who love authentic Italian dishes with pork. Bright lights, wall-to-wall wine, hanging salami and ham, the restaurant hosts a unique friendly ambience with a quaint atmosphere.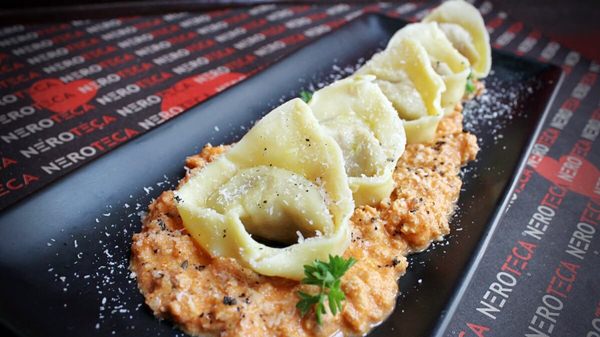 The Homemade Tortellini Pasticciati has an unpretentious look yet its taste is a stark contrast. The tortellini has mouth-watering fillings of many-month-old grounded salami, prosciutto, pepperoni, grated parmesan, grated nutmeg and egg which will entice your taste buds with full of flavors. The beef ragu sauce, with a milder taste, is a well-thought-out addition that balances the strong flavour of the tortellini. A simple yet flavorful indulgence!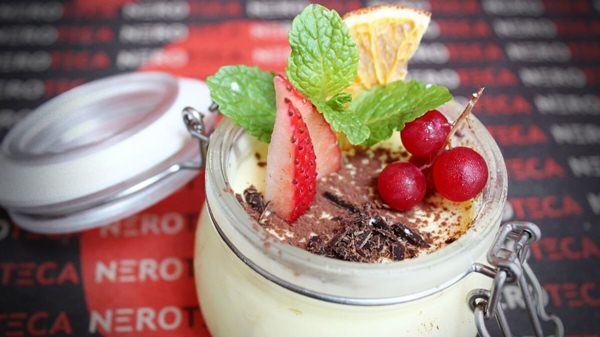 The Classic Tiramisu is a sumptuous dessert made of Italian Savoiardi biscuits and nicely presented in a glass of jar, topped with fresh strawberry, lingonberry and a slice of dried orange. The melt-in-the-mouth tiramisu is a heavenly amalgamation of moderate sweetness and bitterness. The toppings are not only splendid but also refreshing. An ideal way to end your meal!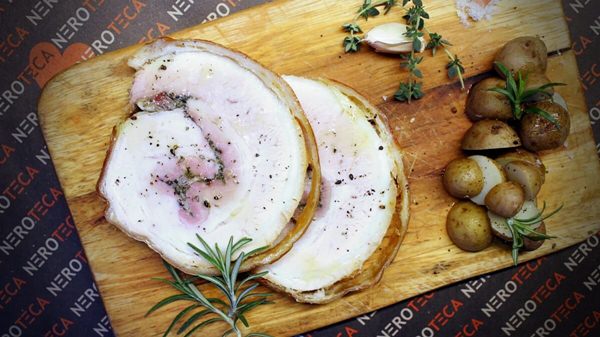 Neroteca's La Porchetta is a signature dish that Italian food lovers simply cannot ignore. Plated on a wooden board, the mesmerizing slices of porchetta are drizzled with rich demi-glacé sauce and served with perfectly sautéed baby potatoes and aromatic house-made Roman Focaccia. The La Porchetta is a sublime indulgence with its fascinating crispy skin, well-moisturized meat as well as irresistible flavours. Savour the fork-tender La Porchetta with the made-fresh-daily bread and you will crave for more.
TABLEAPP ELITE Members can redeem these 3 signature dishes for free.
Opening Hours: Daily: 11:00am – 3:00pm, 6:00pm – 11:00pm
Location: Unit G-1, Seri Bukit Ceylon. No. 8, Lorong Ceylon, 50250 Kuala Lumpur.
>> Click here to reserve a table at Neroteca
3/ Opus Bistro
Tucked away in the quieter side of Jalan Bangkung in Bangsar, Opus Bistro sits amongst a row of well-known establishments. Scrumptious classic Italian delights and amiable service, the restaurant has earned a number of loyal customers who are true Italian food enthusiasts.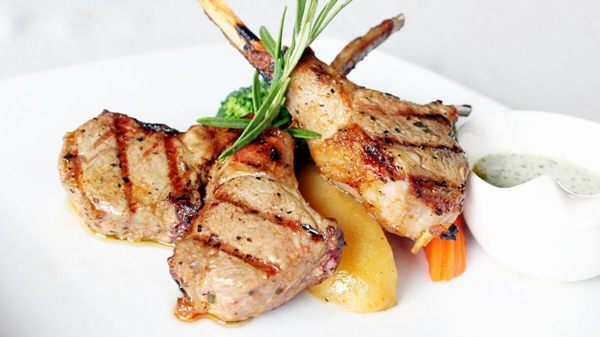 The Grilled New Zealand Rack of Lamb is a succulent dish which is so charming that one just cannot wait to devour. The three beautiful cutlets of New Zealand lambs are seared perfectly on the outside with spectacular striated texture and impeccable char. Cut into the lamb and you might have an eye-opening experience as the pinkish and tender flesh exudes a tempting juice. A value-for-money dish.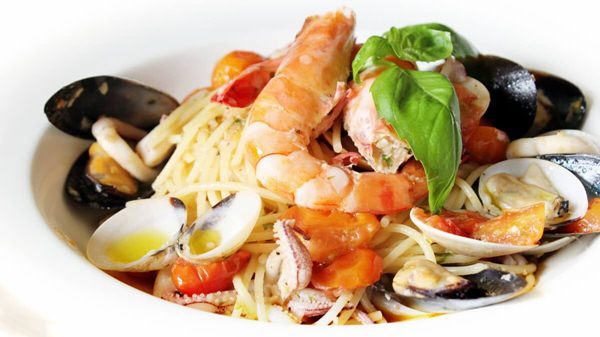 The Spaghetti ala Opus is a note-worthy signature dish that will win your heart with its mild piquant flavor. The fresh seafood are cooked on point to preserve its sweetness and juiciness while the spaghetti absorbs all the flavors and satiates the taste buds with its buttery taste. A true delight for seafood lovers.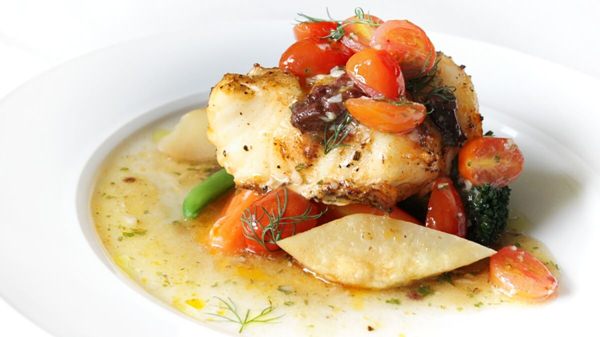 The Roasted Cod offers a generous piece of fresh cod emanating a tantalising aroma with an eye-catching presentation. Topped with sweet cherry tomatoes, black olives and sprinkled with a good dose of fresh dills, the cod is a soft-to-the-bite morsel of lip-smacking taste.  Don't forget to give the potatoes and carrots a try as their freshness won't let you down at any bite.
TABLEAPP ELITE Members can redeem these 3 signature dishes for free.
Opening Hours: Mon – Sat: 12:00pm – 3:00pm, 6:00pm – 12:00am, Sun: 6:00pm – 12:00am
Location: 67, Jalan Bangkung, Bukit Bandaraya, Bangsar, 59100 Kuala Lumpur.
>> Click here to make a table reservation at Opus Bistro
4/ Leonardo's Dining Room & Wine Loft
Leonardo's Dining Room & Wine Loft is a quaint restaurant that might drift you back to the Renaissance the first second you step inside it. Taking its name after Leonardo Da Vinci, the restaurant is inspired to deliver not only good food but also a culture of thought and reason which reflects the modern world that we live in.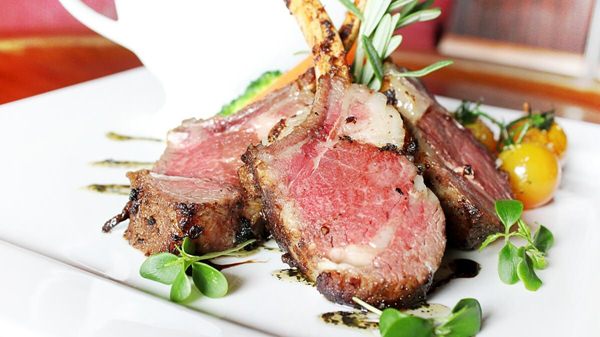 The Grilled New Zealand Rack of Lamb, with its mesmerizing pinkish flesh, is a dish that you should keep an eye on. The lamb is skilfully made using blackened marinade technique which gives it a nice crust outside yet tender meat inside. Lying under the charming pieces of lamb is a bed of smooth and creamy sweet potato mash that well-balances the rich lamb racks. The fresh mint-chili sauce that comes along is also a sublime addition to the meat thanks to its aromatic flavor and fresh taste.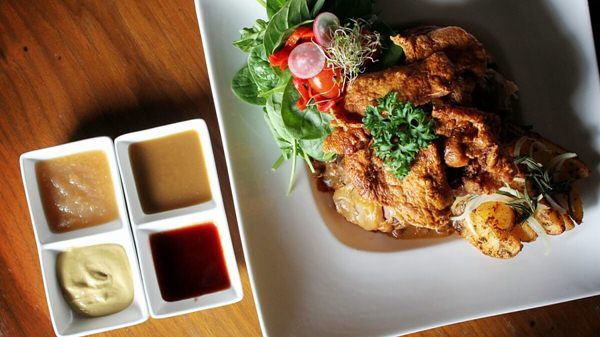 The Leo's Famous Pork Knuckle Platter might make you gasp in awe. A sight of the big portion of the pork knuckle with golden brown pork skin lying atop is enough to whet your palate. The pork skin is puffed up into startling little bits of crisp which results in a crunchy texture that pairs perfectly with the flavorful pork knuckle. Served along with 4 types of tangy sauce – apple cinnamon, mustard, au jus and red plum sauce, the meal is just simply impressive.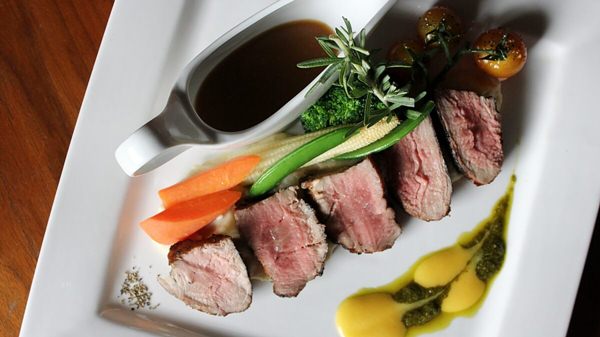 The Leo's Famous Spanish Iberico Pork Tenderloin is a must-try specialty for any pork aficionados. The well-cut pork tenderloin lies seductively on a bed of mashed potato and all-natural garden vegetable. Dip the pork into the mixture of Hollandaise and Chimichurri sauce and you might close your eyes in satisfaction as the creamy rich taste of the Hollandaise sauce and the fresh taste of Chimichurri totally enhance the juicy and flavorful pork tenderloin and play off the heavy nature of the food itself.
TABLEAPP ELITE Members can redeem these 3 signature dishes for free.
Opening Hours: Daily: 5:00pm – 12:00am.
Location: 61-1 & 61-2, Jalan Bankung, Bukit Bandaraya, Bangsar, 59100Kuala Lumpur.
>> Click here to reserve a table at Leonardo's Dining Room & Wine Loft
5/ Sapore
Sapore – the Italian, Spanish-Mediterranean restaurant, is a hidden gem in Ampang that has long been a favorite destination of those who love Italian and Spanish-Mediterranean dishes with a modern twist. Sapore means "flavours" in Italian, hence the restaurant focuses on highlighting the authentic taste of Italian and Spanish food like Jamon Iberico, tapas and a number of dishes that pair perfectly with the restaurant's carefully curated wine.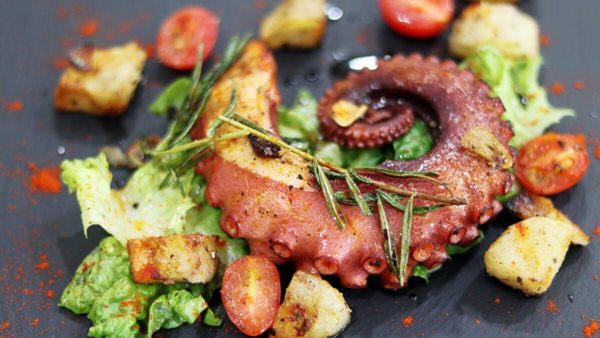 The 350g Roasted Octopus, Potato, Arugula Modena Balsamic will tantalise patrons' taste buds with its irresistible flavor. Only high-quality Mediterranean octopus is used to cook for 3 – 4 hours with a variety of fresh herbs to bring out the best of its taste. The octopus is then marinated nicely with garlic black pepper, thyme and Spanish paprika. The use of smoky roasted potato and tangy balsamic dressing is brilliant as it balances the flavorful octopus.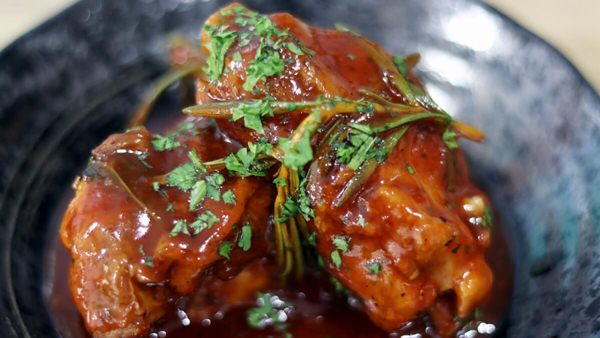 The Hot Tapas – Iberico Pork Ribs with Barbecue Sauce is a worth-trying dish when you come to Sapore. The deep and complex flavour of the Iberico Pork Ribs is enhanced by a beautiful glaze of mouth-watering barbecue sauce smoldered outside. Take a bite and the nutty, tender texture of this succulent dish will make you yearn forever more.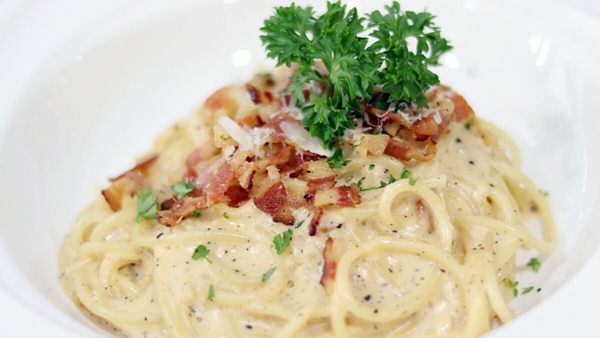 The Spaghetti Carbonara with Egg Yolk, Guaniale Ham & Pecorino is a luscious signature dish for savory lovers. Using a good dose of Guaniale ham & Pecorino cheese and natural salt made from sheep's milk, the spaghetti has a unique buttery taste filled with a right amount of flavor. The adequate fatness and non-powering flavor of the dish is set to entice diners' palate. A mere satisfaction that you might never want to end.  
TABLEAPP ELITE Members can redeem these 3 signature dishes for free.
Opening Hours: Mon – Fri: 11:30am – 3:00pm, 6:00pm – 11:30pm; Sat, Sun & PH: 11:00am – 11:30pm.
Location: 18, Persiaran Ampang, Desa Pahlawan, Ampang, 55000 Kuala Lumpur.
>> Click here to book a table at Sapore