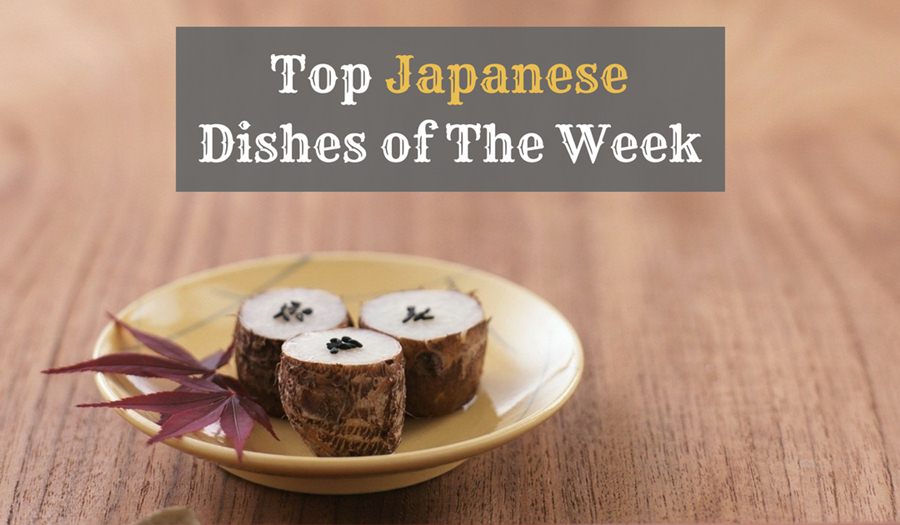 1. Kikubari
Kikubari, located on the third floor of DC Mall, is a contemporary Japanese restaurant with a progressive menu of the finest ingredients such as Amadai tile fish, Hokkaido A5 Wagyu and Bafun uni. As Kikubari means "caring" in Japanese, the team has brought out their best to live up to its name by creating a lively and fun journey for the palate and elevating diners' experience.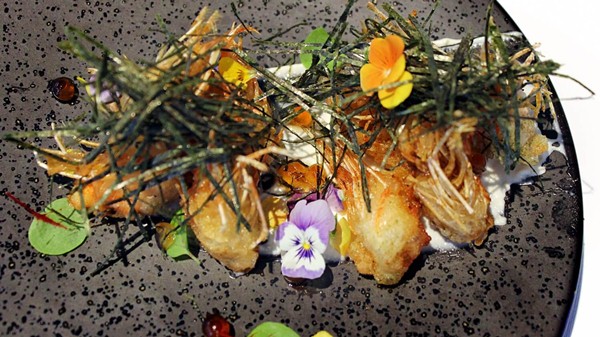 The Prawn in Two Ways is a must-try delight that clearly showcases Kikubari's advocate of cooking from nose to tail. After being deep-fried, the prawn heads are placed nicely on a bed of whipped roe, trout roe, prawn-infused cream and beautifully garnished with edible flowers and seaweed strips. The prawn heads are incredibly crispy yet not even a dry texture is found as the cream does an excellent job in keeping them moisturized. The prawn body is turned into an addictive indulgence – lobster roe patty deep-fried in Katsu style and stuffed inside a home-baked sandwich with cabbage-slaw and wasabi mayo. An innovative and luscious dish.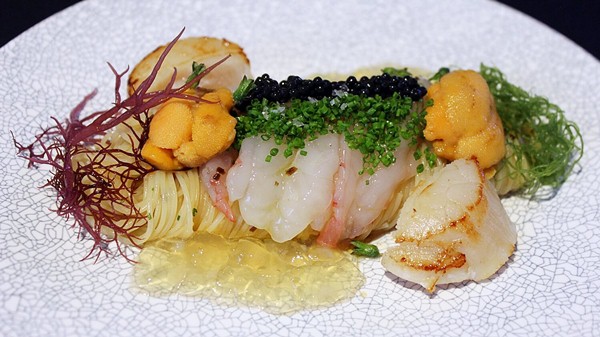 Next comes a seductive dish that might make you gasp in awe – the Supreme Seafood Capellini. Fine strings of the heavenly delicious angel hair pasta is swirled skilfully, topped with uni, scallop, arenkha roe, hojiso and a trio of melt-in-the-mouth gifts of the sea – amaebi, botan ebi and moruno shrimp which exude sweetness into the pasta. On the side, the Tarabagni (king crab jelly) is a unique ingredient that jazzes up the dish and teases diners' taste bud with its sublime flavor. The dish is drizzled with the house secret truffle-konbu sauce which gives the pasta a subtle aroma and makes it incredibly smooth.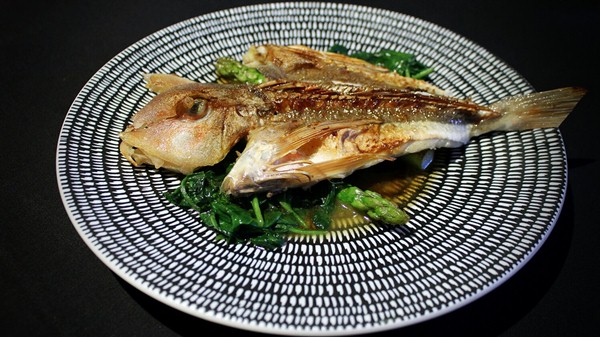 This Pan Seared Seasonal Japanese Fish is something you should catch an eye on when you come to Kikubari. The fish is seared perfectly to "à point" which is being cooked to the exact point to still preserve its freshness and juiciness. Only the best-of-the-season fish are chosen and air-flown from Japan to be used for the dish. Crispy outside yet lusciously juicy inside, this extraordinary seared fish is a dish seafood lovers cannot ignore. 
TABLEAPP ELITE Members can redeem these 3 signature dishes for free.
Opening Hours: Mon – Sat: 6.30pm – 10.30pm. Closed on Sundays.
Location: L3-01A, DC Mall, Plaza DC, Damansara City, 6, Jalan Damanlela, 50490 Kuala Lumpur.
>> Click here to book a table at Kikubari
2. Kimi-Ya
Searching for a cozy Japanese restaurant which serves premium delights? Kimi-Ya is the place you should head to. Sumptuous yet affordable with fresh air-flown ingredients delivered directly from Hokkaido, all the dishes here are skilfully curated and presented with attention to detail. The restaurant is a must-visit place for those who love casual dining, amiable service and lavish authentic Japanese food.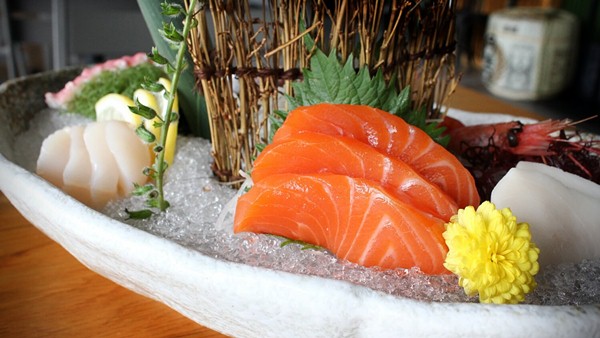 This Ume Sashimi Moriawase (7 types) is a pure indulgence for any sashimi aficionados. 7 types of freshest Japanese air-flown delights – including Bluefin tuna, kampachi, Otoro, octopus, amaebi (sweet prawns), scallop and salmon, lies opulantly on a bed of ice. The Bluefin tuna and Kampachi will tantalise diners' palate with their sweetness and freshness. The Otoro cuts look tempting at the first glance and will satiate patrons' taste buds with its satisfactory fatness. The octopus is crunchy and briny while the amaebi, scallop and salmon will capture your heart with their buttery and creamy texture. A dream come true.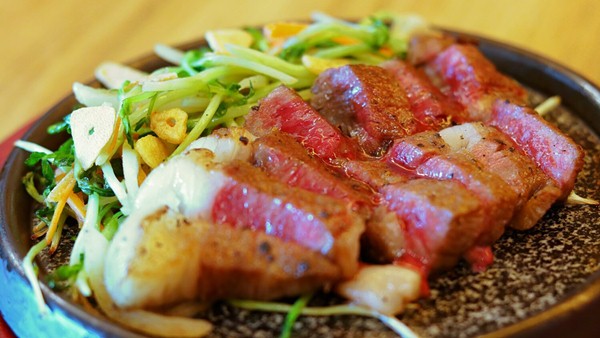 Be prepared not to get hypnotized by the gorgeous marbling and aroma of this Goushuu No Wagyu Steak (120 gm). The highest-graded A5 Wagyu steak is served sizzling hot which might trigger your involuntary salivation within a few seconds. The palatable fatness and sweetness of the beef quickly dissolves in the mouth and its intense beefiness and richness are well-balanced by the vegetable that comes along. A real winner of taste and value-for-money department.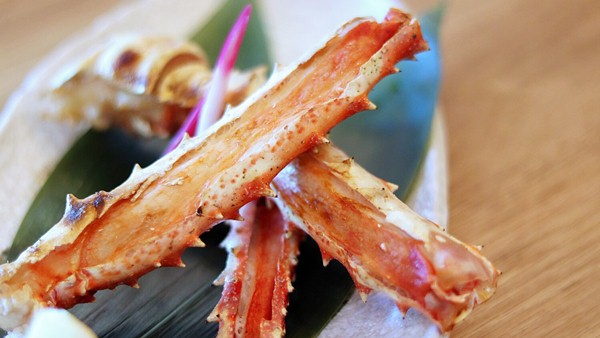 Finally, whet your appetite with this Yaki Taraba Kani (300g). Succulent pieces of Alaskan King Crab Legs are placed neatly and garnished with nice petals. The high-quality legs are grilled to perfection to maintain its protein and juiciness. The scrumptious delight exudes an irresistible sweet and briny smell with a refreshing and succulent taste. A warm-hearting treat for diners!
TABLEAPP ELITE Members can redeem these 3 signature dishes for free.
Opening Hours: Mon – Thu: 12:00pm – 3:00pm, 6:00pm – 10:30pm; Fri – Sun: 11:30am – 3:00pm, 6:00pm – 11:00pm.
Location: G-2, Avantas Residences, 162, Jalan Klang Lama, 58000 Kuala Lumpur.
>> Click here to reserve a table at Kimi-Ya
3. Tonkatsu Anzu
Situated at the Japanese food heaven – ISETAN The Japan Store, Tonkatsu Anzu are among those eateries that are much frequented by foodies and food critics in town. The restaurant focuses on a menu of an artisanal approach to its flavours, using premium Kurobuta black pork to achieve "melt-on-your-tongue" homemade dishes.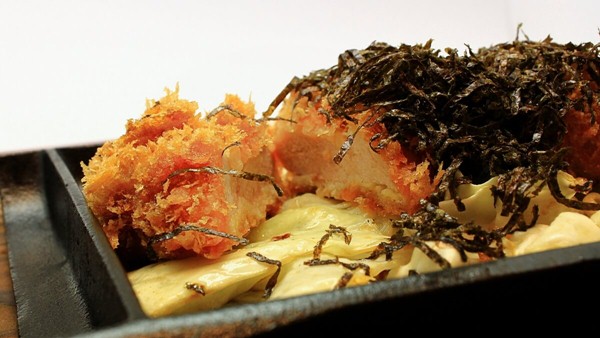 The Rice with Green Tea with Pork Fillet Katsu is not only rich in taste but also in aroma. The pork fillet is covered by a light golden layer outside while the meat itself has a right amount of fat that keeps it well-moisturized inside. The green tea does a great job in infusing a distinct scent into the meat and balancing the greasiness from the pork fat. Apart from it, you can always indulge yourself in refillable fresh cabbage, soup and Japanese pickles that come with each Katsu set.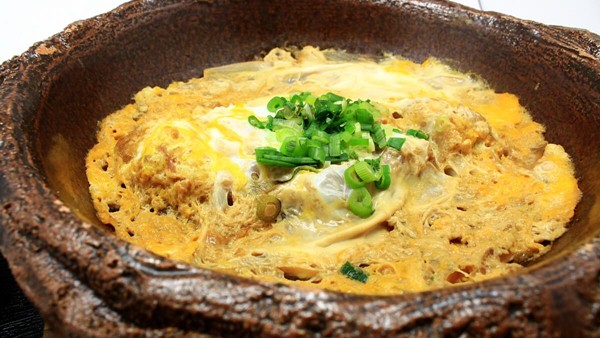 The Hot Pot Pork Loin Katsu Set is a heart-warming dish of succulent pork loin you should opt for in a rainy day. The high-quality Kurobuta black pork is deep fried skilfully before being smothered in the restaurant's special sauce and fresh beaten egg. This hot pot pork loin has a juicy goodness that one could hardly resist and it is delicately soft. A soothing dish to warm your hungry stomach.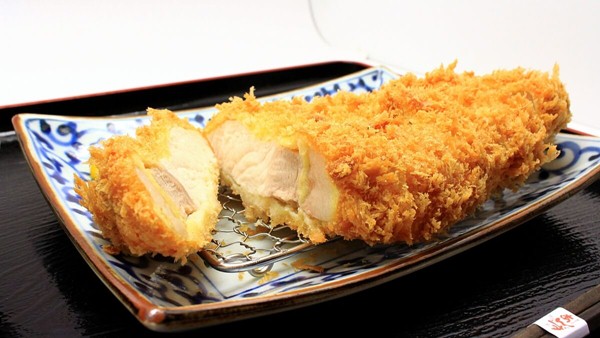 The Gin-jo Pork Fatty Loin Katsu Set is a classic pork loin dish that won't let you down at any second. The pork is coated with batter before being fried to perfection. Under the beautiful golden brown and crispy batter, the slight fat oozing from the premium pork makes the meat soft and juicy. The homemade tonkatsu sauce and fresh refillable side dishes that come along are a heavenly combination for the dish.
TABLEAPP ELITE Members can redeem these 3 signature dishes for free.
Opening Hours: Daily: 11:00am – 3:00pm, 6:00pm – 11:00pm.
Location: ISETAN The Japan Store, LOT 10, No. 50, Jalan Sultan Ismail, 50250 Kuala Lumpur.
>> Click here to make a table reservation at Tonkatsu Anzu
4. Touan
Touan is a notable Japanese restaurant serving a variety of authentic Japanese food, especially Yakitori and Robata-yaki, by skillful Japanese chefs. With a menu made of fresh ingredients mostly imported from Japan and a special homemade sauce which has been improved for 15 years, the restaurant is a must-go dining spot for any Japanese food enthusiasts.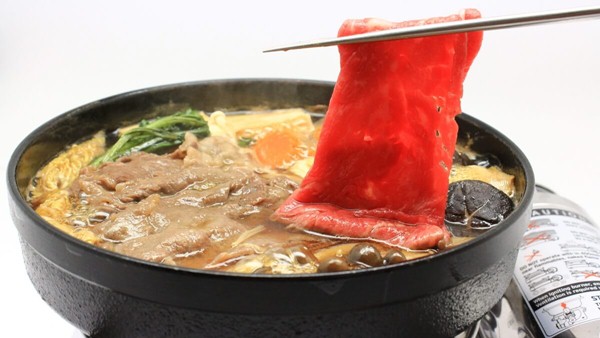 Ever dreamt of dipping a slice of the gorgeous Wagyu beef into a pot of boiling hot Sukiyaki soup? This flavorful Sukiyaki with Special Wagyu will make your dream come true. The sublime delight would whet the palate of any Sukiyaki lovers as the Wagyu beef, with its melt-in-the-mouth goodness, will tantalise the taste buds and might even make your eyes close in admiration. Dip the beef and assorted vegetable into the smooth egg yolk and voilà, you are in for a gastronomic treat.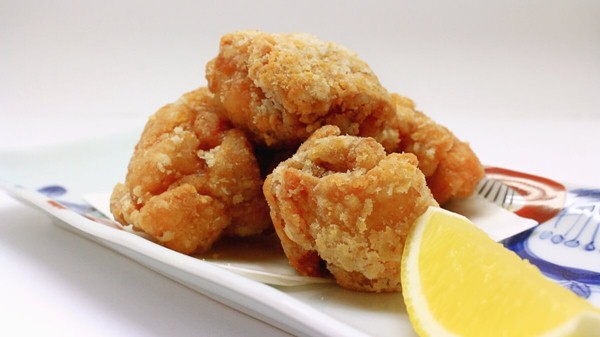 If you are a big admirer of deep fried chicken, you would definitely fall in love with this Fried Chicken Thigh "Karaage". The dish has a deceptively simple look to let its taste be the star. The chicken is well-marinated in a mix of soy sauce, 2-flour batter and cooked inside the boiling oil until it's fried on point. The chef succeeds in keeping the karaage a light and crispy layer outside while its succulent meat is totally not dry at any bite.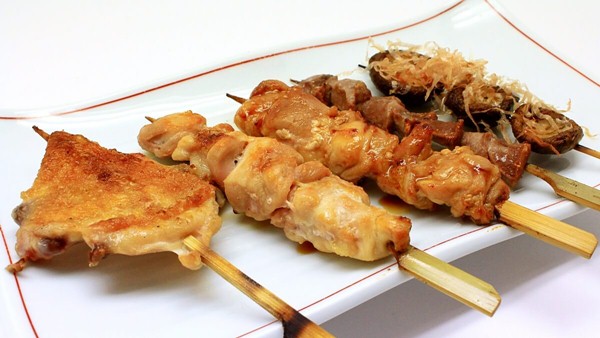 As Touan is famous for Yakitori and Robata-yaki, there is no reason why you should not try the famous 5 Types of Assorted Yakitori. The charcoal-grilled skewers have a palatable smoky flavour and are drizzled with a mixture of sake and salt. Flawlessly crispy skin, juicy meat that makes you eat down to the bones and superb rich flavour that lingers on your tongue, the dish is simply a lip-smacking indulgence.
TABLEAPP ELITE Members can redeem these 3 signature dishes for free.
Opening Hours: Daily: 11:00am – 3:00pm, 5:00pm – 11:00pm.
Location: 4th Floor, ISETAN The Japan Store, LOT 10, No. 50, Jalan Sultan Ismail, 50250 Kuala Lumpur.
>> Click here to book a table at Touan
Still want more? View our ELITE Review on Free Signature Dishes at Top Japanese Restaurants in Klang Valley (Part 3)!