1. Pak Loh Chiu Chow
Pak Loh Chiu Chow, located in the heart of Kuala Lumpur, has never failed to impress diners with its authentic Teochew-style (Chiu Chow) Chinese cuisine. This is the place where you can find yourself immerse in a classical Chinese ambience amidst furnishings specially brought in from China. The restaurant is a unique dining spot to enjoy the only Slow-Braised Goose in town, or the only menu offering pork dishes in Feast Village, Starhill Gallery.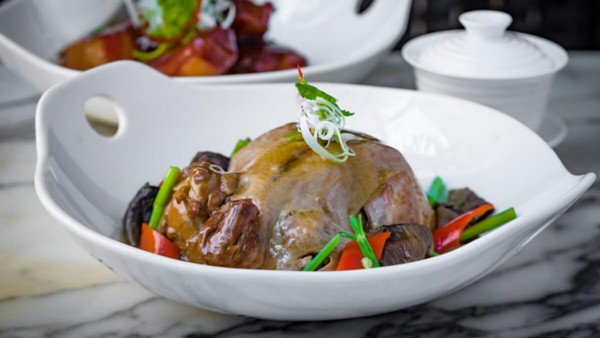 Due to its meticulous preparation, The Braised Spring Chicken is a rare-to-find dish these days. Only a 21-day old 600g spring chicken is used for cooking. The hollowed-out chicken is stuffed to the brim with glutinous rice, Chinese ham, chicken feet and rare straw mushrooms before being braised for 2 hours. Delectable, rich in collagen, extraordinary soft; it is no wonder that the dish has won the hearts of many gourmets.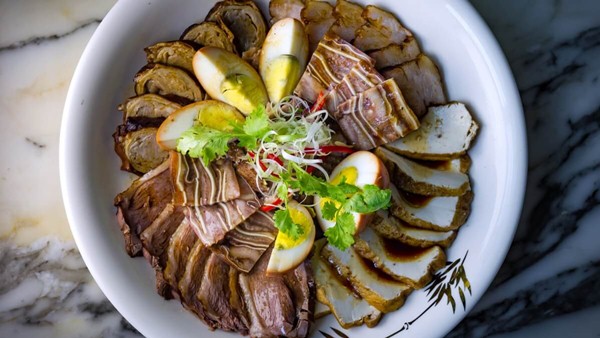 Only the best bar-bar-headed geese air-flown from Hong Kong daily are used to make this gorgeous dish of Slow-Braised Goose Fillets. After a few hours of preparation, the goose meat soaks up all the well-balanced braising stock which has been heavily guarded by Pak Loh Chiu Chow since the last decade. Take a bite into this superb flavorful combination of goose fillets, pig's ear, pig's intestine, egg and bean curd and you will have a true heavenly indulgence!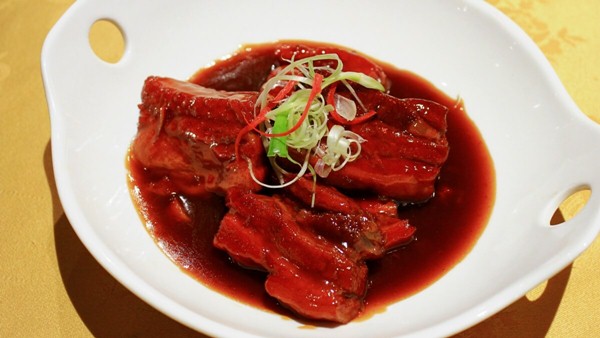 The Baked Sweet and Sour Spare Ribs features pork ribs with glorious layers of lean meat and fat. The ribs have a melt-in-the-mouth tenderness yet are not greasy thanks to its pleasant sweet and sour hint of the thick red sauce coated. This sumptuous sauce is naturally coloured using fermented red yeast rice which is commonly used in Chiu Chow cuisine. Pair this fork-tender and delectable meat with a bowl of steamed rice and you are all set!
TABLEAPP ELITE Members can redeem these 3 signature dishes for free.
Opening Hours: Daily: 10am – 10pm.
Location: Feast Village Starhill Gallery at JW Marriott Kuala Lumpur, 181, Jalan Bukit Bintang, 55100 Kuala Lumpur.
>> Click here to book a table at Pak Loh Chiu Chow
2. Luk Yu Tea House
Step into Luk Yu Tea House and you will be welcomed by a warm ambience reminiscent of villages in ancient China that will transport diners back to the bygone era. The restaurant is a vintage place where you can indulge yourself in a scrumptious pork-free menu offering steaming fresh Hong Kong dim sum and a comprehensive range of Chinese delicacies and take a sip of fine teas from Taiwan and China.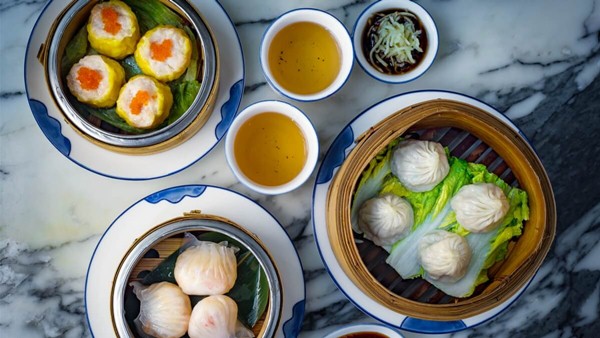 The dim sum set is perfectly cooked to the diners' satisfaction. The Steamed Chicken and Prawn Dumpling – also known as siu mai, is taken to another level as it is freshly packed with full of flavours unlike any others. Next comes the Steamed Shanghainese Chicken Dumpling "Xiao Long Bao" which will live up to your expectations! This tantalizing, dreamy dumpling has a perfectly chicken seasoned filling and rivers of hot, flavourful soup. The har kau is unique for its 'skin' which has the right amount of thickness for texture. This slightly thicker skin does not dampen the experience of biting into the succulent, fresh prawn fillings one bit.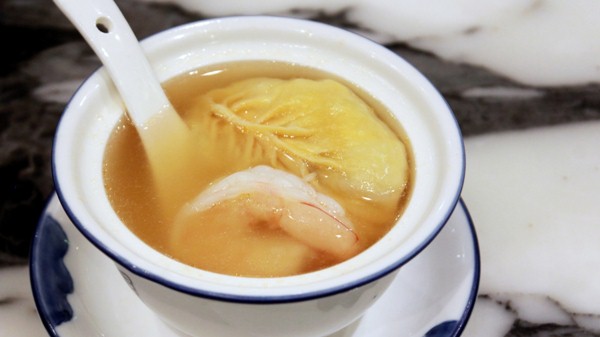 The Doubled Boil Abalone Dumpling in Superior Soup is filled with aroma and flavors that could only emerge through long hours of double boiling. A bite into this delight can make your mind blow! The dumpling skin has the perfect texture to enhance the naturally buttery and briny taste of the abalone which is then complemented by the deliciously delicate soup. The sweet taste of the abalone will linger in your mouth and make you crave for more!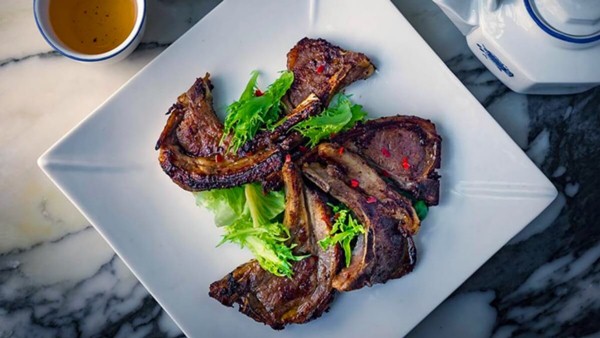 Crispy outside yet tender and juicy inside, this Pan-fried Lamb Chop with Chef's Specialty Sauce is something lamb lovers should not miss. The Chef's specialty sauce is blended well with the lamb which then enhances the lamb's gamy and sweet taste. The best way to figure out the taste is of course, to go ahead and give it a try!
TABLEAPP ELITE Members can redeem these 3 signature dishes for free.
Opening Hours: Mon – Sat: 12pm – 10pm; Sun & PH: 10am – 11pm
Location: Feast Village Starhill Gallery at JW Marriott Kuala Lumpur, 181, Jalan Bukit Bintang, 55100 Kuala Lumpur.
>> Click here to make a reservation at Luk Yu Tea House
3. Way Modern Chinois
One who comes to Way Modern Chinois will be overwhelmed with the restaurant's contemporary furnishings and its sophisticated and exquisite fine dining Chinese menu with a twist. If you are Chinese food enthusiasts and avid foodies, this is where you simply belong to! These following three signature dishes are a must when you visit the restaurant.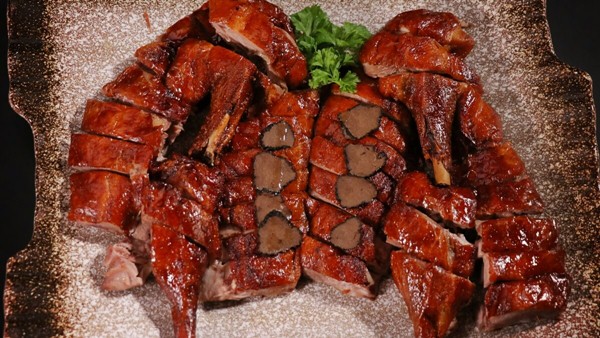 The Truffle Roast Duck is a perfect specialty for duck and truffle lovers! The duck is marinated with truffle sauce, double roasted with truffle oil and topped with truffle slices – a true dreaming dish and a pure indulgence for any gourmet hunters. Roasted to perfection, the duck has a crispy skin to die for and its thick truffle sauce will fill your palate with umami-goodness. Due to its demanding requirement, the dish needs to be pre-ordered 24 hours in advanced.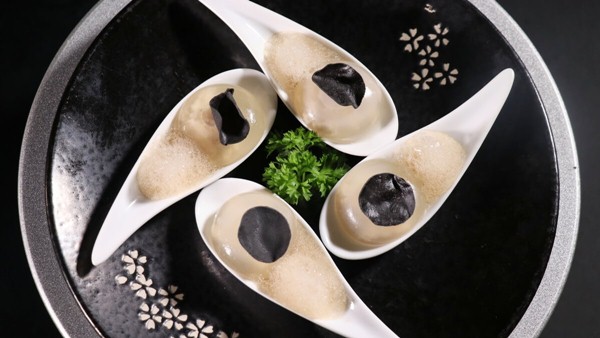 Next comes Trio Dim Sum Collection which includes "Skinless" XLB 特色小笼包 (4pcs), Pac Man Dumplings 四川虾饺 (4pcs), and Golden Rose Wanton 玫瑰云吞 (5pcs). With its eye-pleasing presentation, the dim sum collection can capture any diners' hearts! The "Skinless" XLB, wrapped in a transparent skin, will whet your appetite with its sumptuous broth and minced meat which is topped with tangy foamy ginger and vinegar dip. The Pac Man Dumplings will satiate your palate with fresh steamed prawns marinated in Szechuan spices and spicy ponzu. The Golden Rose Wanton is a stunning dish with crispy prawn dumplings and dashes of red sauce that makes the dumplings look like a real rose – good-looking and tasty.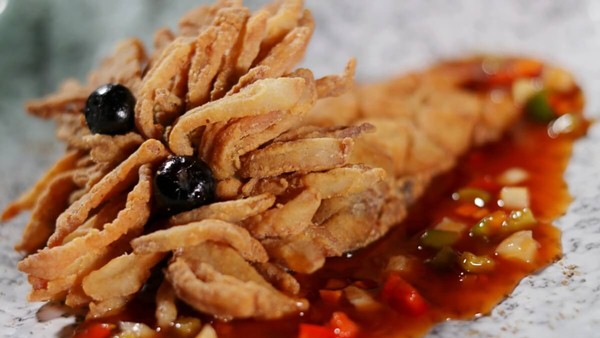 Finally, Crispy Lion Fish! Don't worry, it's not the endangered species we are talking about! The dish is indeed a deep-fried sea bass in disguise! The fillet is cut skilfully and deep fried until it opens up, nicely moist underneath the light brown crust. Dip the fish inside the sweet and sour sauce and your taste buds will be delighted with every piece. A hearty dish of the fresh-water fish!
TABLEAPP ELITE Members can redeem these 3 signature dishes for free.
Opening Hours: Mon – Fri: 12pm – 3pm, 6pm – 10:30pm; Sat – Sun: 10am – 3pm, 6pm – 11pm.
Location: G-1, Work@Clearwater, Changkat Semantan, Damansara Heights, 50490 Kuala Lumpur.
>> Click here to reserve a table at Way Modern Chinois
4. Lai Ching Yuen @ Grand Millenium Kuala Lumpur
Lai Ching Yuen at Grand Millennium Kuala Lumpur has always been a must-go place for Chinese cuisine lovers for their scrumptious extensive menu made with high quality ingredients and nostalgic dishes that depict ancient Shanghai. Remember to dive in their signature dishes including roast suckling pork, assorted meat, delicate dim sum, exotic live seafood, abalone and more.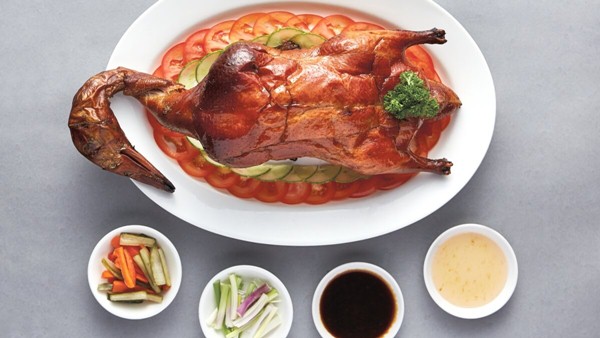 The signature Peking Duck is loved for its crispy skin that simply crackles on every bite! The duck's flavours will burst in your mouth and make your eyes close in mere satisfaction as it is marinated for hours using traditional methods in homemade sauces and condiments. Despite its crispy skin, the meat is not dry a bit! Its moist and tender flesh will satisfy even the most discerning diners. This signature dish is best to serve for 6 – 10 persons.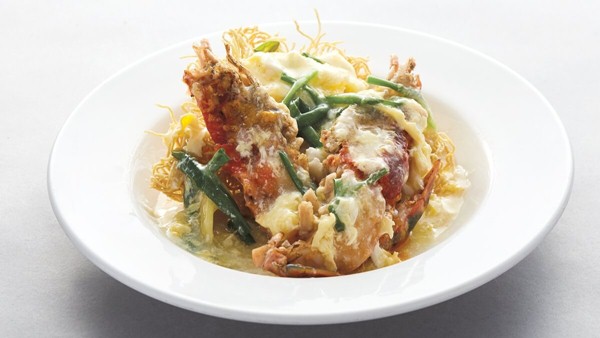 The Crispy Fine Egg Noodles with Fresh Water Prawn will titillate your taste buds with its savoury broth which is enriched by fresh water prawns. The light sweetness and freshness from the prawns, on its own, are enough to allure diners. Being immersed in the broth packed with finest ingredients, the prawns are even hard to resist and pairs perfectly with the crispy fine egg noodles!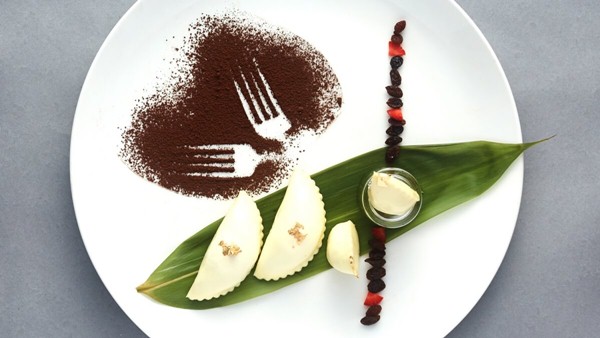 This Signature Chilled Durian Pancake will gratify you with its creamy and velvety durian cream. Wrapped in a thin crepe, the durian pancake will give diners a forget-me-not experience as its strong yet pleasing taste will linger on your palate. Take a bite and its smooth filling will not let you down at any moment. This Signature Dish is best to serve for 1 person or 2 sharing.
TABLEAPP ELITE Members can redeem these 3 signature dishes for free.
Opening Hours: Mon – Fri: 12pm – 2:30pm, 6:30pm – 10:30pm; Sat – Sun: 11am – 2:30pm, 6:30pm – 10:30pm.
Location: Level 1, Grand Millennium Kuala Lumpur, 160, Jalan Bukit Bintang, 55100 Kuala Lumpur.
>> Click here to book a table at Lai Ching Yuen
5. Royal Canton
Looking for authentic Hong Kong Dim Sum & Cantonese Cuisine? Royal Canton is the destination you should head to! Located at Damansara City Mall, the restaurant still receives rapt attention for their distinctive menus with delectable dishes depicting flair and finesse.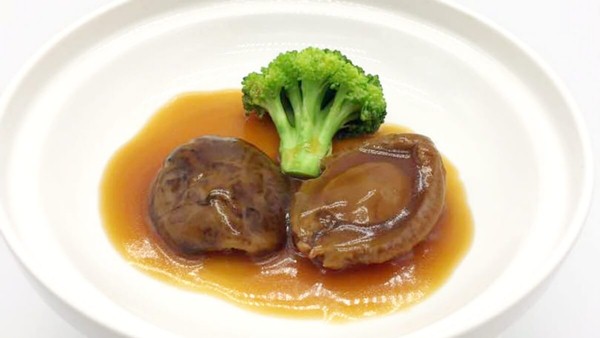 The Whole 50 Head Dried Japanese Yoshihama Abalone, Braised is made of dried premium abalone from Japan. The high-quality abalone is comparatively firmer with its distinct and appealing flavor compared to the regular abalone. Take a bite into the well-cooked abalone here and your taste buds will be filled with a briny, complex flavour evoking oceans and sea breezes unlike any others!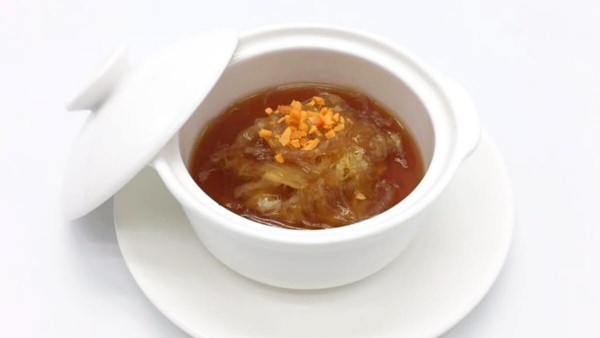 A decent dish for any Hong Kong cuisine lovers – Shark Fin in Clear Superior Soup, Double Boiled! Known as a symbol of prosperity, shark's fin is also a conferrer of health benefits. The premium shark's fin is meticulously prepared before being doubled boil in the restaurant's superior soup. The mild taste from the fin is well-enhanced by the palate-pleasing flavour of the clear soup, making it a delectable indulgence.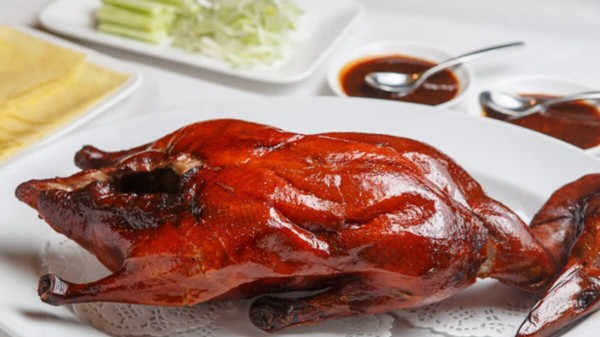 This Peking Duck is a dish worth longing for! Diners simply cannot take the eyes off the duck's impeccable brown-coloured crispy skin. The meat is wrapped in delicate egg crepes with a smear of sweet hoisin sauce, scallion and cucumber to enhance its flavors and taste. Who could resist its juicy, moist and flavorful duck meat under a crispy thin skin? Patrons can then choose one of other serving methods for the rest of the duck meat. This dish needs to be pre-ordered 24 hours in advance, and is best for 4 – 6 persons.
TABLEAPP ELITE Members can redeem these 3 signature dishes for free.
Opening Hours: Mon – Fri: 11:30am – 3pm and 6pm – 10pm; Sat & Sun: 10:30am – 3pm and 6pm – 10pm.
Location: 2nd Floor, DC Mall, Plaza DC, Damansara City, 6, Jalan Damanlela, 50490 Kuala Lumpur.
>> Click here to book a table at Royal Canton
6. ONE Seafood Restaurant
Reasonable price and scrumptious dishes with a modern twist, ONE Seafood Restaurant has always been a frequent dining spot of seafood lovers. The restaurant's menu is a rendition of many tasty choice offerings and palate-pleasing specialties using as much local produce as is available – a true heaven for foodies. Remember to try the restaurant's 3 signature dishes when you pay it a visit.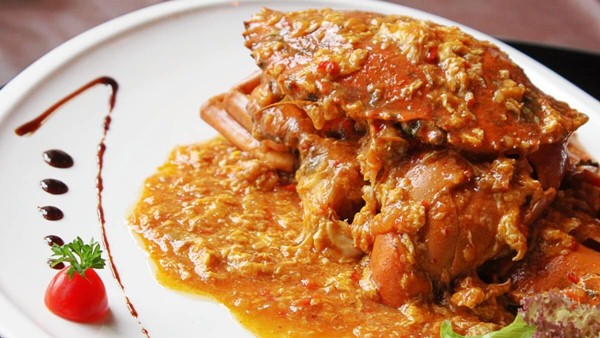 If you are in a mood for crab, you should definitely savour the Braised Crab with Chili here. The meaty and fresh crab is captured on spot and stir-fried with fine condiments before getting coated by a thick and savour gravy. The delight will entice your palate with its slight spiciness and sweetness.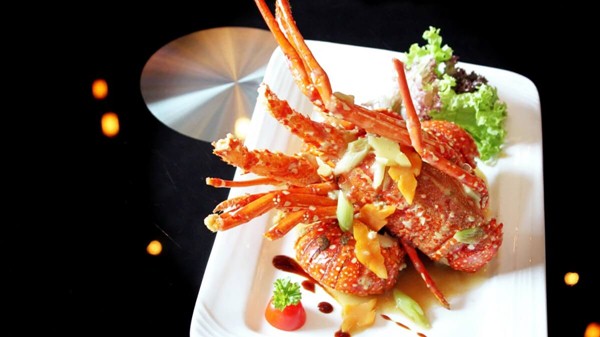 The Baked Lobster with Superior Stock is another dish you simply cannot miss! The 500g Sabah lobster is captured fresh from the restaurant's aquarium before being baked in a superior broth which is prepared 1 week in advance. As being caught fresh, the lobster exudes a natural sweetness that would definitely win diners' hearts. The savoury thick broth enhances the lobster's exquisite taste and succulent flesh.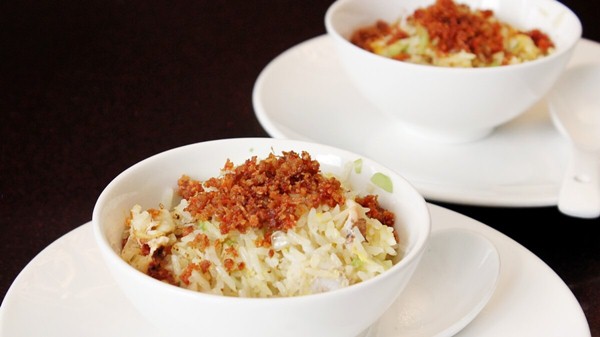 The Royal Fried Rice – a deluxe version of fine rice, is loved for its scrumptious taste and aroma. Its toppings of delectable crab meat, sweet corn and other fine condiments are set to satiate your taste buds and melt your heart. The dish is served hotly with the restaurant's chef cooking it right in front of your table!
TABLEAPP ELITE Members can redeem these 3 signature dishes for free.
Opening Hours: Daily from 11:30am – 3pm and 5:30pm – 11pm.
Location: Lot 510, Jalan Bukit Bintang, 52200 Kuala Lumpur.
>> Click here to reserve a table at One Seafood Restaurant