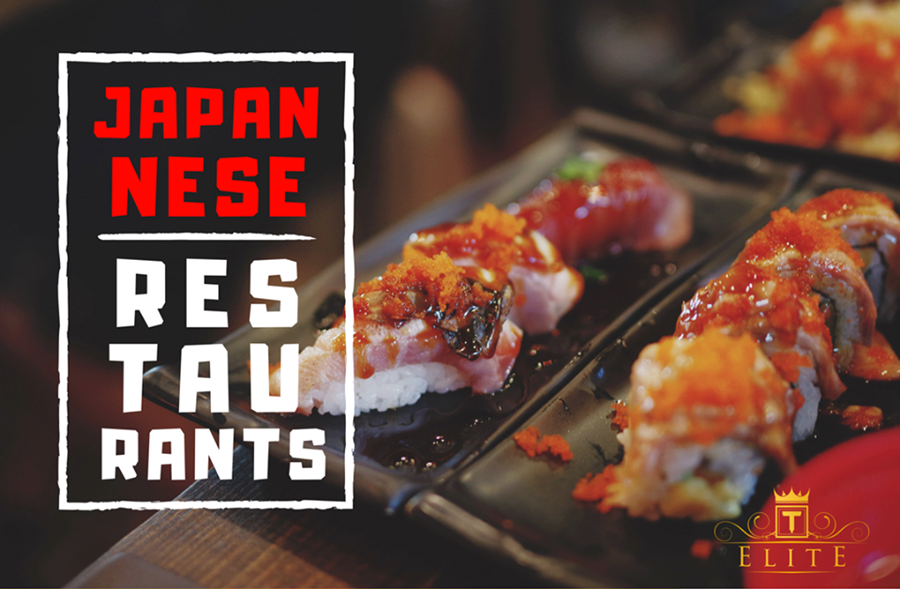 1/ Ishin Japanese Dining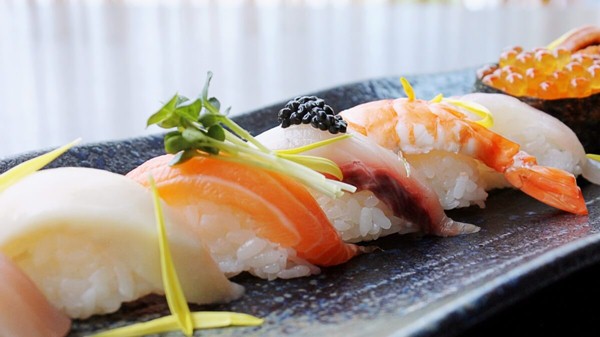 Should you want to experience what melt-in-the-mouth is like, don't hesitate to head to Ishin Japanese Dining and get this mesmerizing Sushi Deluxe. 8 beautiful pieces of seasonal sushi – namely kikin, tuna, butterfish, salmon roe, sea urchin, prawns, salmon belly and egg sushi, are skilfully curated to tantalise the taste buds. Garnished on top of the sushi are fine condiments such as kinome leaf, black roe, yuzu skin which are hand-picked to pair perfectly with each sushi and to enhance its flavours. A ravishing dish for sushi lovers!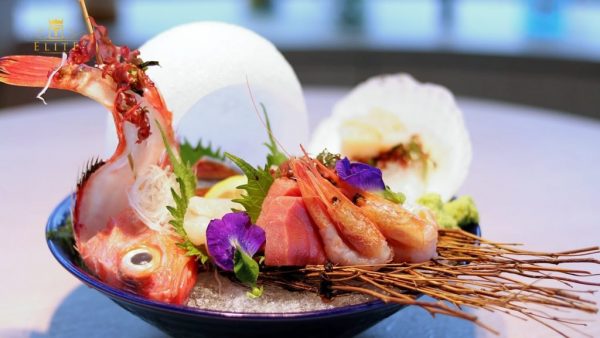 If you are scampering for sashimi, prepare to whet your appetite with this Chef Special Sashimi which includes 7 kinds of freshest and finest air-flown seasonal sashimi from Japan's famous Tsukiji market. Be overwhelmed with skilfully and meticulously cuts of gorgeous pieces of sashimi – including Kampachi, shimaaji, scallop, amaebi, salmon belly and chu-toro, which recline seductively on a bowl of ice. Find yourself kissing the sea with each piece of sashimi and satiate your taste buds with its natural sweetness, freshness, and creaminess. Splendid!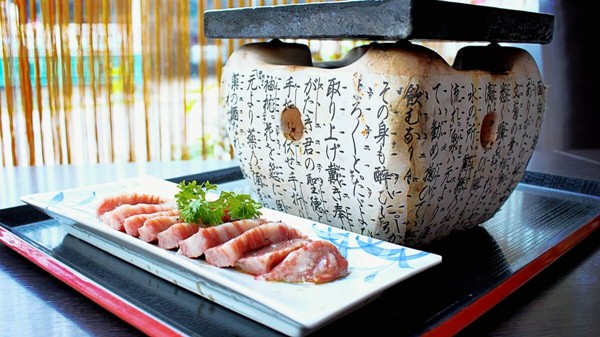 Warm up your palate with the Wagyu Stone Grill and you will crave forever more. 100gm of A5 Wagyu beef – the highest grade of the delectable Wagyu beef, is cooked in front of diners to entice all the senses. One who tried the dish would not forget its heavenly delicious taste as well as the juiciness and smoothness of the meat which might make you feel flabbergasted. Rich, fat-friendly and melt-in-the-mouth, the premium quality beef has everything you could ask for.
TABLEAPP ELITE Members can redeem these 3 signature dishes for free.
Opening Hours: Daily: 12pm – 3pm, 6pm – 11pm.
Location: No. 202, Persiaran Klang, Batu 3 3/4, Off Jalan Klang Lama, 58000 Kuala Lumpur.
>> Click here to book a table at Ishin Japanese Dining
2/ Hana Dining + Sake Bar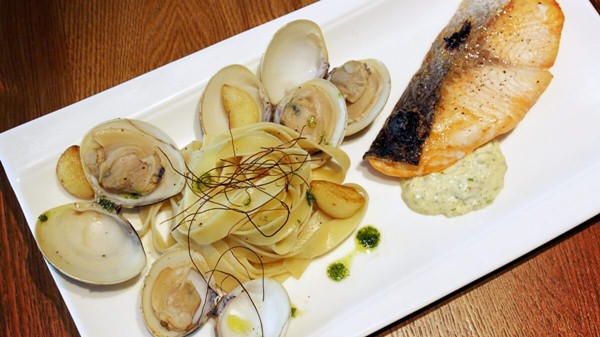 The Hamaguri Aglio Olio with Grilled Salmon is a quintessential pasta dish packed with flavour without being overpowering. Slightly seasoned, the pasta will make you in awe with its smooth texture and its bit of garlicky flavor is a match for the sweet and briny taste of the clam. The grilled salmon, with no doubt, is a perfect addition which compliments the pasta with its subtle and refreshing taste.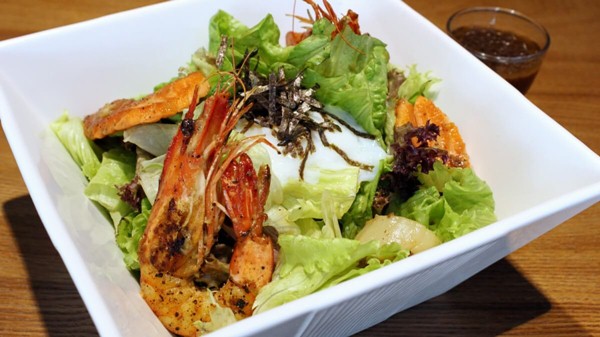 The Kaisen Aburi Salad is a dish of unpretentious look yet bursting flavor. The salmon aburi has a melt-in-your-mouth goodness and exudes a slight sweet taste which is simply divine. The prawn aburi will tempt your appetite with its aroma and the vegetable is a great companion which balances the taste of the aburi with its fresh and crunchy texture. An extraordinary way to pamper your taste buds.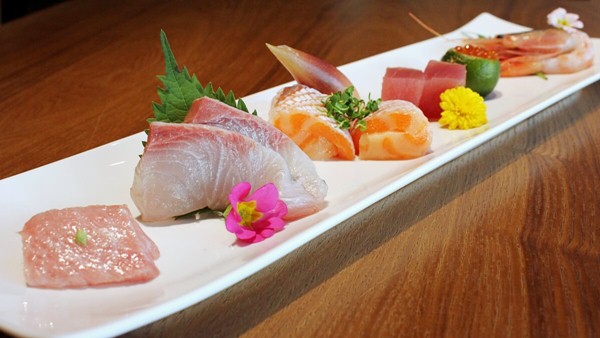 Finally, don't miss out Hana Premium Sashimi 6 Kinds – an angelic beauty and sublime indulgence. Specially curated with pieces of the freshest melt-in-the-mouth sashimi, the dish is hard to resist. 6 kinds of fresh roe and subtle cuts – including salmon, maguro (tuna), toro (tuna belly), amaebi (sweet prawns), kanpachi (amberjack) and salmon roe, are plated uncomplicatedly yet sophisticatedly to honor the simplicity of Japanese cuisine. A luscious delight!  
TABLEAPP ELITE Members can redeem these 3 signature dishes for free.
Opening Hours: Sun – Thu: 11am – 11pm, Fri – Sat: 11am – 1am.
Location: OB2.G.U1, Oasis Boulevard, Ground Floor, Sunway Pyramid, No. 3, Jalan PJS 11/15, Bandar Sunway, 46150 Petaling Jaya, Selangor.
>> Click here to book a table at Hana Dining + Sake Bar
3/ Babe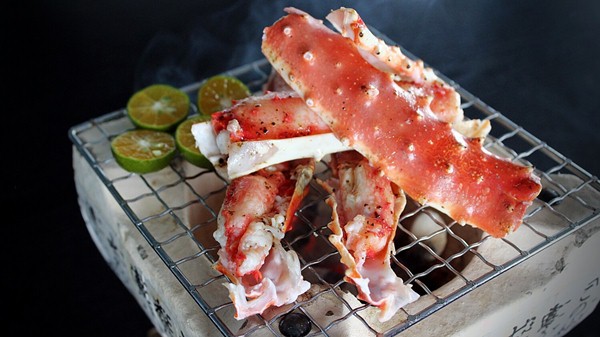 Alaskan King Crab has always been an all-time favorite of any seafood lovers and if you are someone who are into this highly sought-after crustacean, you would totally fall in love with the Charcoal Grilled Alaskan King Crab at Babe. Served on a charcoal stone box, the King Crab absorbs a unique smoky aroma which helps enhance its umami flavour. The natural sweetness, juiciness and health benefits from the Alaskan air-flown crab make it an irresistible delight that you should not miss out when you come to the restaurant.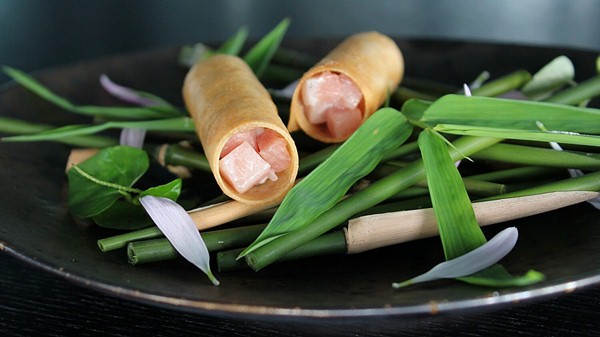 If you have a penchant for something that is not complicated, the Ootoro Spring Roll is exactly what you need! The dish – including two pieces of eye-pleasing Ootoro spring rolls lying on top of bamboo twigs, is an epitome of what finest simplicity should be. Take a bite and you will be stunned by the satisfying crunch of the shells, following by a superb fresh and soft texture from the beautifully chopped fatty Ootoro, a hint of spiciness from the wasabi, the tangy flavour from Myouga and a savoury taste from the soy sauce gelée. This simple dish is a perfect combination of flavours and a dream come true!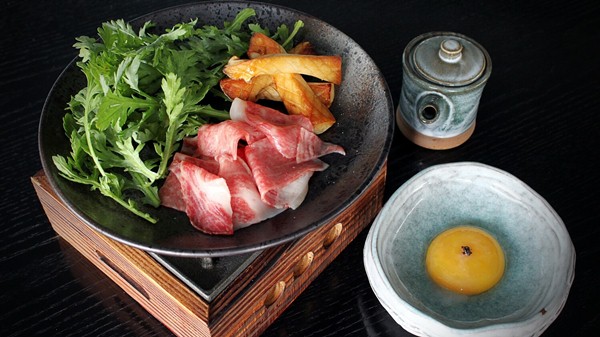 The Truffle A4 Wagyu Sukiyaki might make you pause for a moment to admire the gorgeously marbled strips of the A4 Wagyu beef. Served hot on a wooden chafing box warmer, the dish truly honors Babe's concept of using fresh produce and seasonal discoveries. The high-quality beef blends well in the sukiyaki sauce and its healthy fatness mingles nicely with the fresh Japanese vegetables – which are grown on the chef's rooftop garden. Dip the Wagyu beef into the truffle-infused egg yolk and you are in for a lip-smackingly gastronomic treat!
TABLEAPP ELITE Members can redeem these 3 signature dishes for free.
Opening Hours: Tue – Sun: 6pm – 11pm. Closed on Mondays.
Location: 11th Floor, Work @ Clearwater, Jalan Changkat Semantan, Damansara Heights, 50490 Kuala Lumpur.
>> Click here to book a table at Babe
4/ Kouzu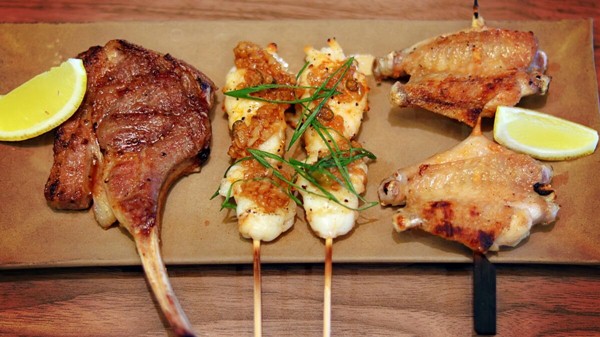 Longing for succulent yakitori to pair with a bottle of sake? The Signature Yakitori Set at Kouzu will satisfy you with skewers of mouth-watering charcoal-grilled New Zealand Rack of Lamb, Rock Lobster, and Chicken Wings. The skewers will make you in awe with its crusty skin outside yet totally juicy inside – the New Zealand rack of lamb is a tender delight which is grilled to perfection, the rock lobster immerses in a mix of fine condiments which make it a flavourful indulgence while the chicken wings are luscious down to the bones.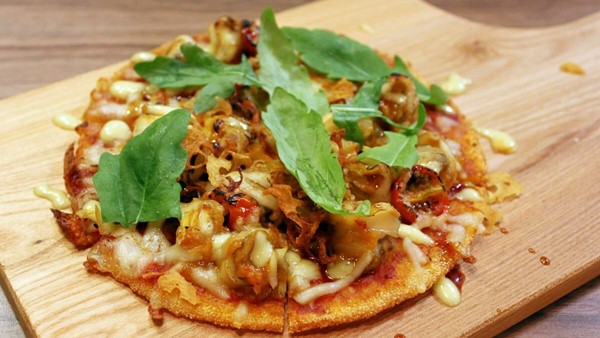 If you are quite an adventurous person, this unusual pizza is something you should not miss out. The 4-inch Japanese Escargot Pizza is a crunchy delicacy made from sushi rice instead of dough! This unique creation is topped with crunchy escargot smothered in sweet teriyaki sauce – an exciting dish and of course, a sweet treat, for anyone who are willing to go for something new!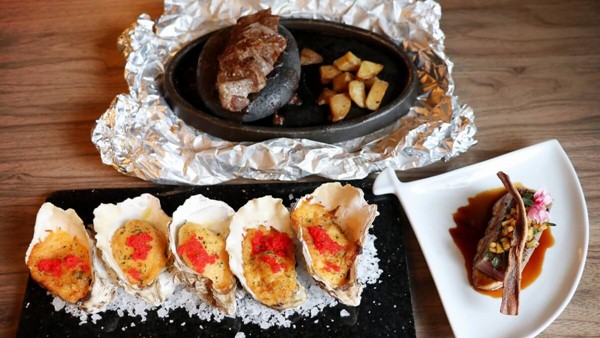 This Signature Japas Set is everything you could ask for! The Pan Seared Tuna & Foie Gras is a scrumptious delight which is perfectly balanced in taste and the cinnamon apple compote that comes along will trigger your involuntary salivation. The Creamy Baked Oyster, served on a bed of salt crystals and grantinéed with cheese, wins the hearts of patrons for its creamy and velvety texture. Finally, the Stone Grilled Sirloin is a must-try signature japas for igniting all the senses – the mouth-watering smell of freshly charred beef, the sizzling sound of sirloin on the hot stone and the mysterious tin foil wrap, a pure pleasure!
TABLEAPP ELITE Members can redeem these 3 signature dishes for free.
Opening Hours: Daily: 4pm – 1am.
Location: 18, Lorong Datuk Sulaiman 1, Taman Tun Dr. Ismail, 60000 Kuala Lumpur.
>> Click here to book a table at Kouzu
Craving for more? View our ELITE Review for Free Signature Dishes at Top Japanese Restaurants in Klang Valley (Part 2)!