1/ Step back in time to admire the glory days in the past at Old Malaya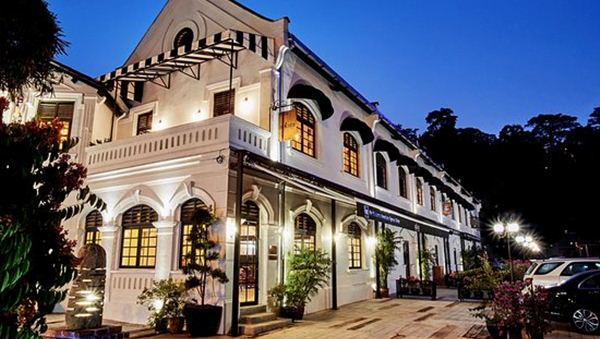 Old Malaya
If you want to be drifted back to the colonial time while enjoying lip-smacking delights, you cannot simply ignore Old Malaya. Located at Jalan Raja Chulan, the 99-year-old colonial building has been transformed from a prominent residential area to a dilapidated sanctuary and finally the home of numerous heritage-modelled restaurants that are much loved by Malaysians and tourists. Amongst towers of offices and gigantic malls, this old landmark stands out as a unique, worth-visiting aesthetic legacy to step back in time and value our past. Come to Old Malaya if you love to appreciate the glory days of Kuala Lumpur in the past through the remaining ornate walls that harken back to the old days.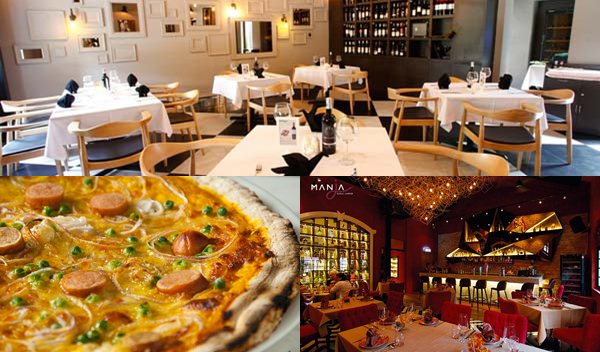 The journey to Old Malaya wouldn't be complete without sitting at a restaurant here to revel in the magnificent view of the iconic KL Tower or the serene ambiance of this culinary enclave. If you have a knack for steak, there is no reason why you should not opt for one of the best steakhouse in town – PAMPAS Steakhouse at Old Malaya. If you are into Malaysian-accented culinary with a modern twist, walk in Manja and it won't let you down. Pier 12 Seafood Tavern will bring you to the sea with its freshest seafood while Luce Osteria Comtemporanea is where you can find yourself an authentic Italian wood-fired pizza and Junior Chellapa will gratify your Indian food craving by showering you with authentic Indian dishes.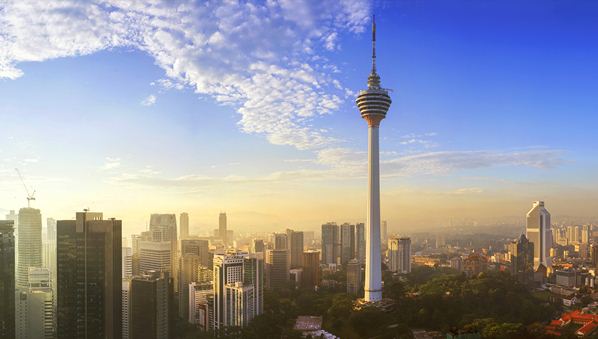 KL Tower
A few minutes further from Old Malaya and you will set your foot on the highest telecommunications tower in Southest Asia – KL Tower. As the highest and most spectacular tower of Kuala Lumpur currently, the gleaming KL Tower has a spindle-like apex that allows visitors to admire the city centre. Boasting a theatre, an amphitheatre and beautiful cascading pools, this tower is a definite must-see sightseeing attraction. A visit to KL Tower would not be fulfilled without treating yourself to modern authentic Malaysian and international cuisine while rejoicing in the most spectacular view of the city centre at Atmosphere 360 Revolving Restaurant KL Tower.
2/ Visit Historical Trio at Once – Kuala Lumpur Railway Station, Merdeka Square, National Museum of Malaysia
The more the better, you ask? Buckle up and visit these famous landmarks – Kuala Lumpur Railway Station, Merdeka Square and National Museum of Malaysia.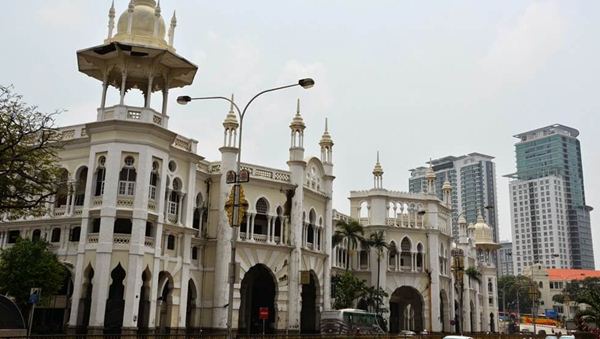 Kuala Lumpur Railway Station
Designed by one of the most prolific British colonial architects – Arthur Benison Hubback, the old Kuala Lumpur Railway Station has marked its 118 years old this year and one who came here would not stop admiring the gorgeous facade of the gazetted heritage building, the dome-capped pavilions along the roof line and the Renaissance-like verandas with arched colonnade.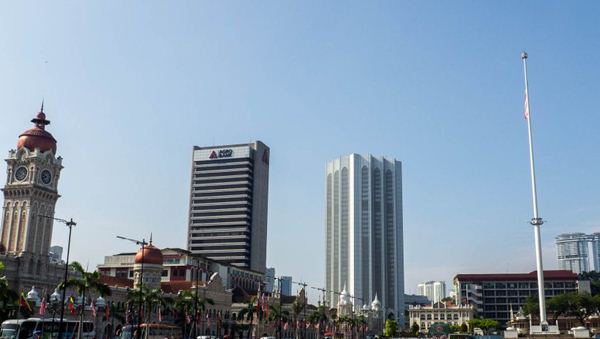 Merdeka Square
It would be a miss if you don't visit Merdeka Square where the Malayan flag was raised for the very first time and take joy in the annual Merdeka Parade here. Keep in mind that when you are admiring the lofty flagpole that holds the flag of Malaysia, you are actually seeing one of the top highest flagpoles in the world! Merdeka Square is not only a historical place itself but is also ringed by the majestic charm of heritage buildings such as the prominent Sultan Abdul Samad Building and St. Mary's Anglican Cathedral. Take a few steps further and you can pay the renowned Chinatown a visit.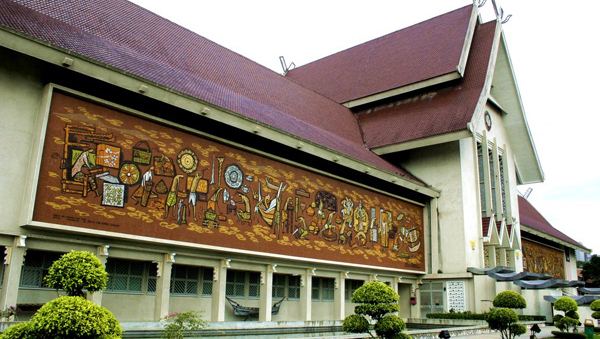 National Museum of Malaysia
Finally, don't forget to spend your time in the National Museum (Muzium Negara) which is the most principal museum of Malaysia. Set up in 1963, the museum is a repository of Malaysia's rich cultural heritage. With its magnificent exhibitions and galleries, the museum imparts knowledge through the country's historical past. Remember to admire the 3 note-worthy galleries here which are the History Gallery that traces back to the original days, the Cultural Gallery with a collection of various aspects of Malaysian culture and the Metalwork and Musical Instruments Gallery that showcases ceremonial ornaments and instruments.
Feeling peckish after wandering for so long? Don't worry as there are a plethora of delectable food around for you to pamper yourself.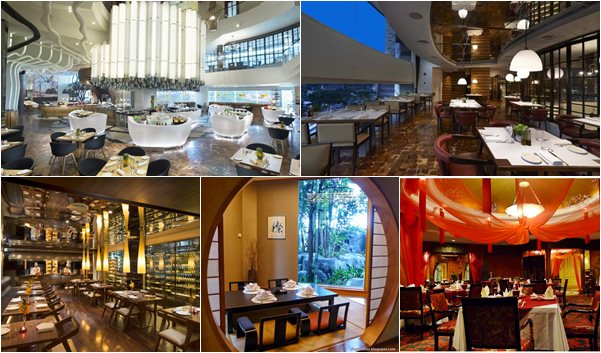 Just take a few steps away from the National Museum of Malaysia and you will reach Hilton Kuala Lumpur which is well-known for its notable restaurants. Rest at the newly refurbished The Lounge to adore the picturesque scenery or find yourself a comfortable seat at the polished marble counter at Oro Cafe with a freshly baked croissant.  Yearn for a big meal? Walk in the all-day-dining Vasco's for an impressive buffet of Asian and international favourites or savour classic dishes at the authentic modern European restaurant – Graze. You can also delight your taste buds with Japanese dishes at Iketeru or dwell in prime aged meat cuts or robatayaki-style skewers at Chambers Grill. Don't hesitate to go for Chynna where the marinated-to-perfection Peking Duck will satiate your taste buds.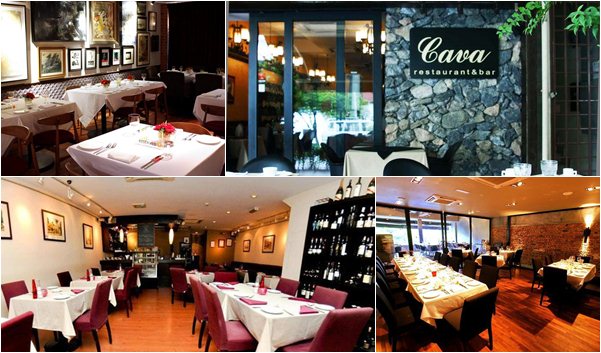 A few minutes further to Bangsar area and you are in the heaven of food! Head to La Bodega BSC if you are searching for Spanish food or Madam Kwan's BSC if you love Malaysian-accented dishes. Visit Vineria.IT for authentic Italian delights or dance your way to Dancing Fish for lip-smacking Malay and Indonesian flavors. You can also opt for a Western meal at Ben's Bangsar Shopping Centre or The Daily Grind Bangsar.
If you are tired of the hustle and bustle, Jalan Bangkung is a great choice where a long line of eminent restaurants are set to whet your appetite. Savour Italian dishes at Opus Bistro or Leonardo 's Dining Room & Wine Loft, indulge yourself in Western food at Bobo KL, Lucky Bo or relish Spanish delights at Cava.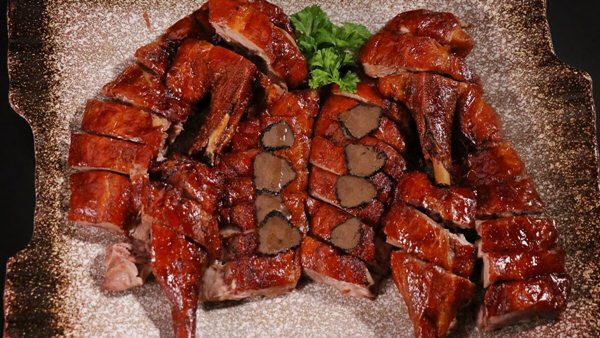 Truffle Roast Duck at Way Modern Chinois
Still want more choices? We have got your back! Take a short drive to Damansara Heights to treat yourself to Japanese Tapas (aka Japas) at Babe which is conceptualized by Michelin-starred chef Jeff Ramsey or relish Asian fusion dishes at PLOY. If you love contemporary Chinese cuisine, walk in Way Modern Chinois and try their iconic truffle roast duck or go to The Point or Mezze Bar & Bistro in case you are craving for Western-fusion delights.