To be honest, I am in love with Japan's wonderful cuisine and that goes without saying to most of my friends as well. Last weekend, I was enthusiastic to, again, indulge myself in a Japanese gastronomical delight. Ishin Japanese Dining, located along Old Klang Road, was my choice this time. The restaurant, for 2 years consecutive of 2016 and 2017, won the Travellers' Choice of TripAdvisor for its authentic Japanese cuisine and superb service.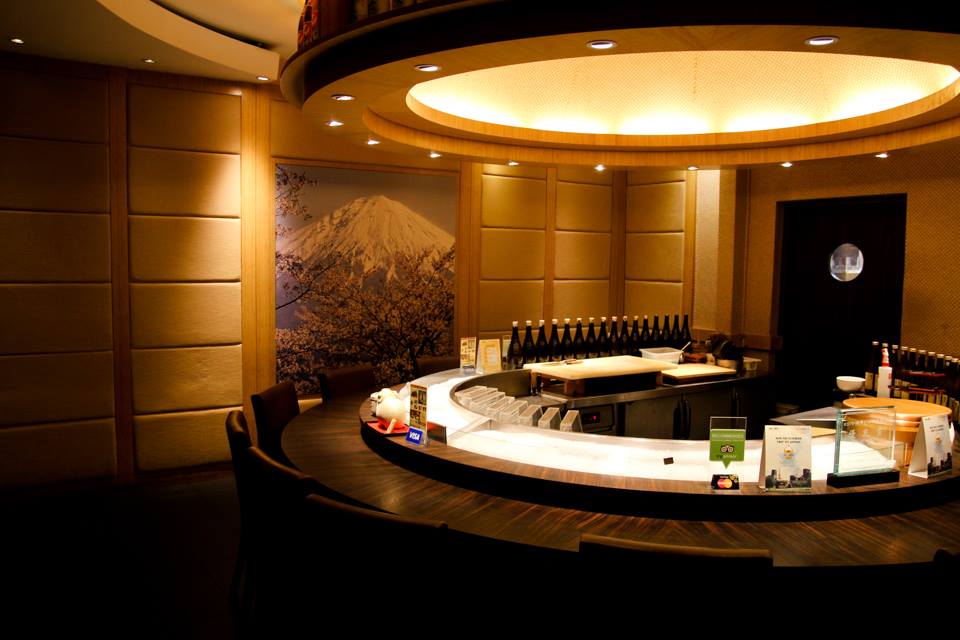 Private rooms are available upstairs for group gatherings, one of which overlooks the KL traffic which left us impressed. The friendly staff directed us to a seat right at the sushi counter at the first floor to watch the performance artistry of the chefs who masterfully handles the finest cuts of the food. Who would not enjoy that?
I/ Chef Special Sashimi (RM 160)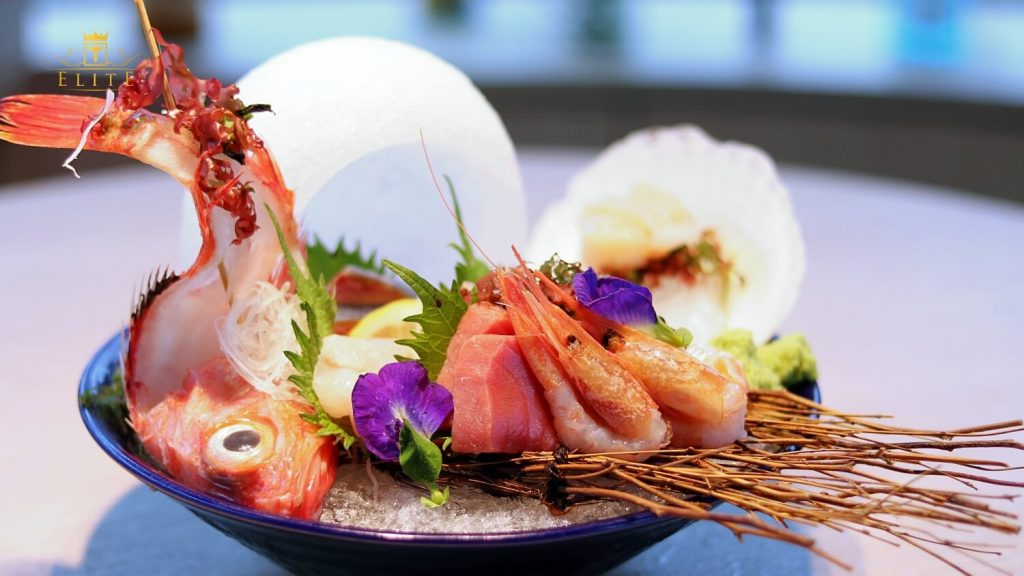 Gorgeous pieces of seafood lined up beautifully at the counter immediately whetted our appetite. We embarked on calling our first dish – the Chef Special Sashimi. It is a chef selection of 7 kinds of freshest and finest air-flown seasonal sashimi from Japan's famous Tsukiji market. The chef began to amaze us with the beautiful kinki or thornhead fish which is a rare fish that tastes best during winter – this time of the year in Japan (well, not in Malaysia of course) as it is akin to the fat part "chu-toro" of tuna. Every little bone was meticulously taken from the piece of fish and its bone was used as a part of the dish decoration.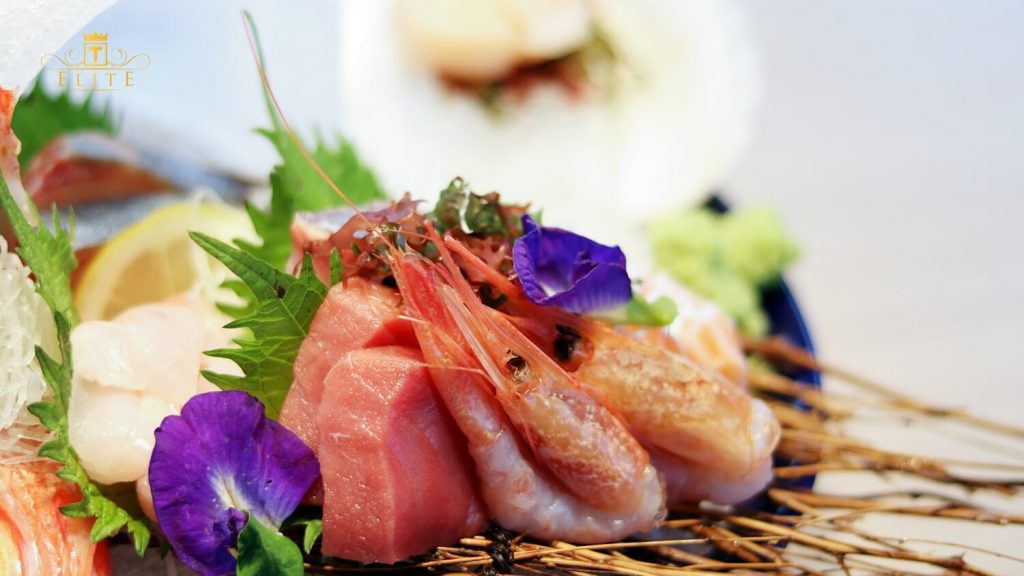 7 kinds of sashimi all came reclined seductively on a bed of ice with a stunning ice sphere. The decoration may pause you for a while to snap a few shots before you can continue to savour this delicacy. I started with the kikin as the chef's introduction was way too impressive. It did not let me down at all as its slight sweet taste blended so well with the considered "the best wasabi in Japan" by the chef. Next came kampachi, shimaaji and scallop which were all so fresh and smooth that you might literally find yourself kissing the sea for a moment. I ended up with the palate-pleasing amaebi and salmon belly. If you are a true Japanese cuisine fan, you would definitely never forget the rich and creaminess of the salmon belly and the melt-in-the-mouth taste of emaebi. The dish is just splendid!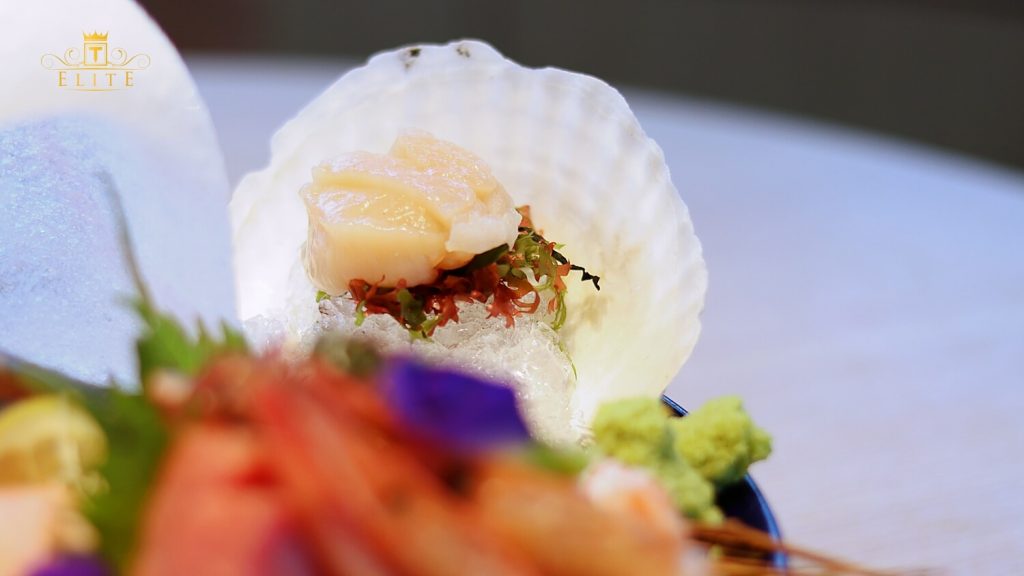 2.  Sushi Deluxe (RM 93)
As posh and luxurious as it sounds, the dish came out with 8 chef-selected kinds of seasonal sushi. With his 23-year experience, head chef William, mastered his skills and made 8 beautiful pieces of sushi including kikin, tuna, butterfish, salmon roe, sea urchin, sweet prawns, salmon belly and egg sushi in just the blink of an eye.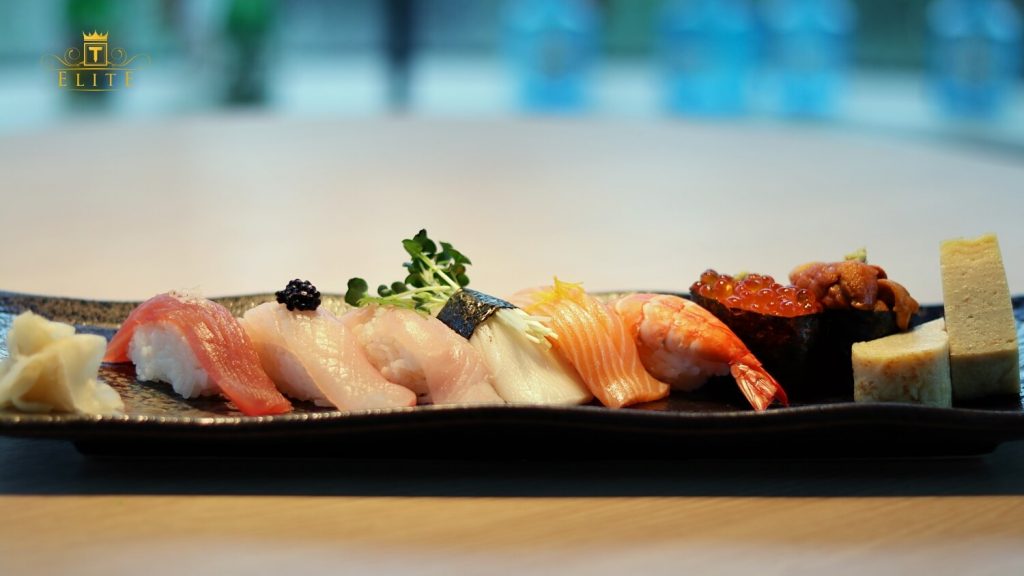 Some sushi were garnished with interesting toppings such as the kikin sushi paired with white radish sprouts which brought a slight hint of pleasant spiciness. The butterfish with its mesmerizing pink flesh was one decked with the luxurious black caviar and one with kinome leaf. Its mild pepper-mint-lime taste tingled my tongue and really enhanced the flavor of the soft and fresh butterfish.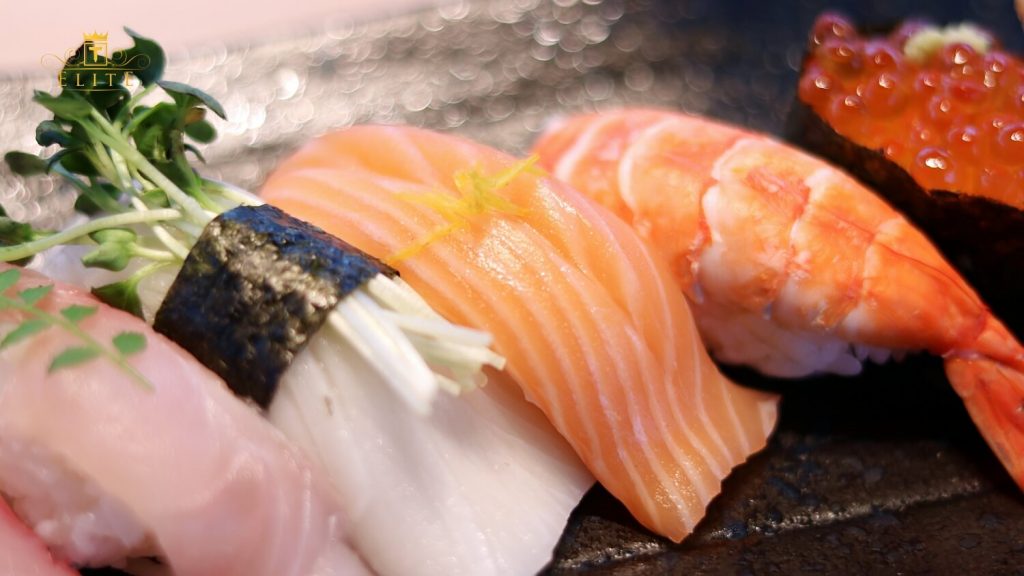 The salmon was no doubt one of my favorites as its flavor matched well with the tangy yuzu (a Japanese citrus fruit) skin atop. How about the salmon roe and sea urchin? The roe will pop in your mouth with its briny yet sweet coastal taste. The sea urchin, as always, made me melted in heaven. Its mildly nutty taste and custard-like texture was too fascinating that I could not stop myself from admiring. Served with freshly grated wasabi, the dish will make you relish everything about it!
3.  Wagyu Stone Grill (RM 250)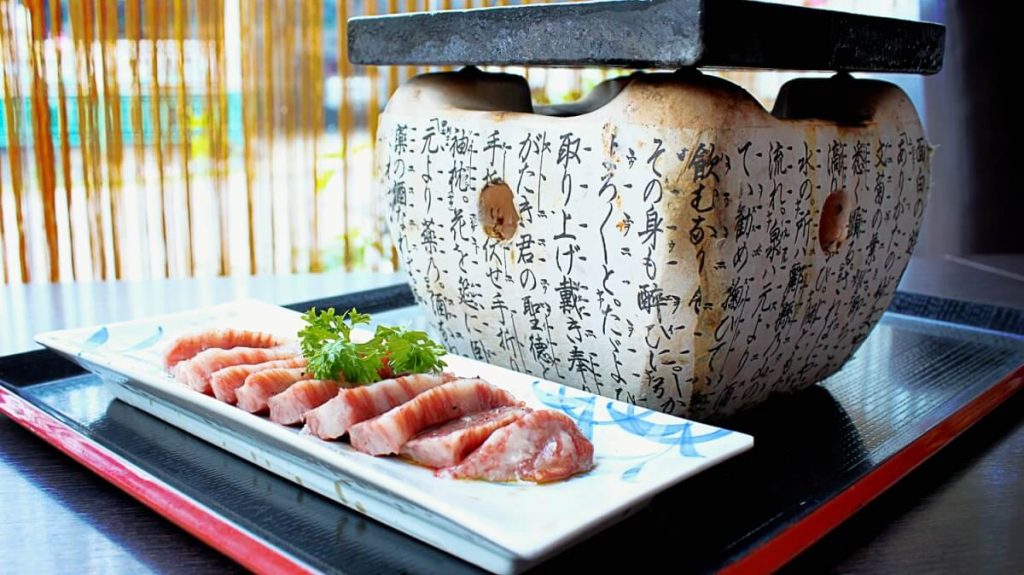 As we had pampered ourselves with some gifts of the ocean, we decided it was time to get our tummy warm. Of course, the best choice is to indulge ourselves in the Wagyu Stone Grill. 100 gram of stunning Wagyu beef was presented nicely next to a Stone grill set. The A5 Wagyu beef (the highest quality) pleased our eyes with its flawless and gorgeous marbling. The chef continued to wow us with another secret – all the vein was cut off to reserve the smoothest texture of the beef which means only 50% of the meat is used for the best quality.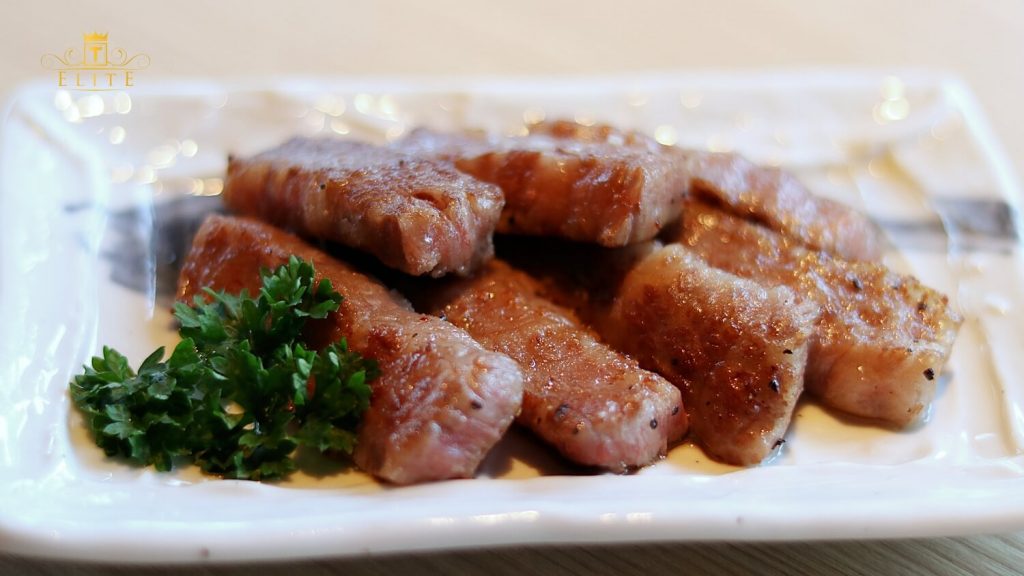 The beef, interestingly, will be cooked at the table directly with the help from the restaurant's staff. As the marvelous Wagyu was put on the hot stone, its sizzling sounds were so satisfying that we could not keep ourselves from silently screaming in excitement. The premium quality beef of course did not let us down at any point. It offered the best of both worlds for its heavenly delicious taste. The rich, fat-friendly and savory Wagyu beef blew us away with its juiciness, softness and smoothness. It will entice you to take another bite! The dish totally blew us away!
—
You can book a table in advance using TABLEAPP if you do not want to waste your time queuing.
Did you know all of these signature dishes are free with the use of TABLEAPP ELITE Membership? Yes! I was not joking! If you want to dine in Ishin Japanese Dining, I would not want you to miss this privilege at all. There are more than 300 other dishes for you to consider as well and you can find more information about TABLEAPP ELITE here.
ISHIN JAPANESE DINING
No. 202, Persiaran Klang,
Off Jalan Klang Lama,
58000 Kuala Lumpur.
Daily:
Lunch: 12PM – 3PM
Dinner: 6PM – 11PM